Electric cars are known for being good for the environment. But consumers of Tesla have been questioning: how kind to the environment can the Model 3, S & X truly be if it has leather seats? Luckily, Elon Musk has thought of that.
The standard Tesla Model 3 has cloth seats. However, the $2,000 more expensive premium interior Tesla Model 3 has synthetic leather (also known as vegan leather) seats and steering wheel. Coined "Tesla Synthetic Material," it is derived from plastic rather than cows. These vegan leather seats come in variations of the colors white, black, and cream. 
Can I Replace My Model 3 Seats With Real Leather?
You can replace your Model 3's seats with real leather. But, it won't be through Tesla. 
Once you find a seat upgrade kit that you prefer, expect to pay around $2,000 for customizing your Model 3's interior. 
If you decide to replace your seats, cloth or synthetic leather, with real leather be wary of different styles of seats.
There are two versions of seats that have been released for the Model 3: Generation 1 and Generation 2. Some vehicles have both types of seating options while others have one or the other. 
The differences between the seats are minute, but when replacing the material of the seats their design qualities become very important.
Why Don't Model 3's Have Leather Seats?
Tesla has been working closely with the organization of the People Against the Eating of Animals (PETA) to produce a suitable synthetic leather for their vehicles to stop any potential cruelty towards animals.
Previously, Elon Musk shared concerns over vegan leather's ability to maintain quality over time. Additionally, he was worried that sending heat through the leatherette material would lessen its integrity. 
With these problems solved, the Model 3 is fully vegan. Future models of the Tesla are also predicted to be vegan, as well.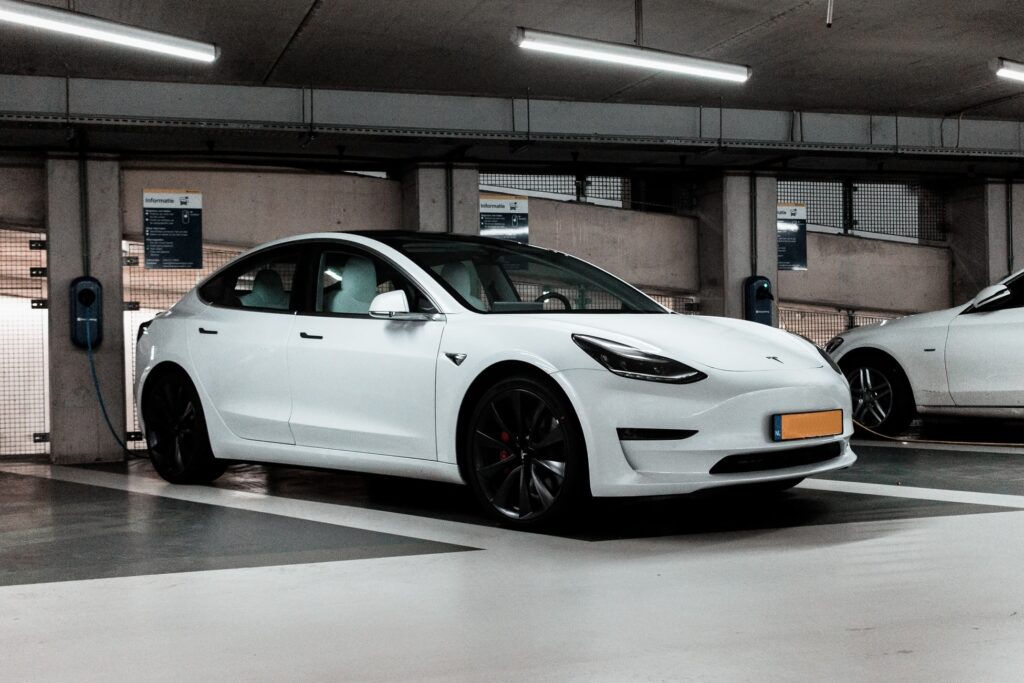 Conclusion
Leather seats are a thing of the past for Tesla vehicles. But, if your heart is set on true leather, there are some options for you to upgrade your car. 
In order to help the environment, Tesla is thinking from a 360-degree point of view. But it's your car and you need to make it exactly what you want to drive.