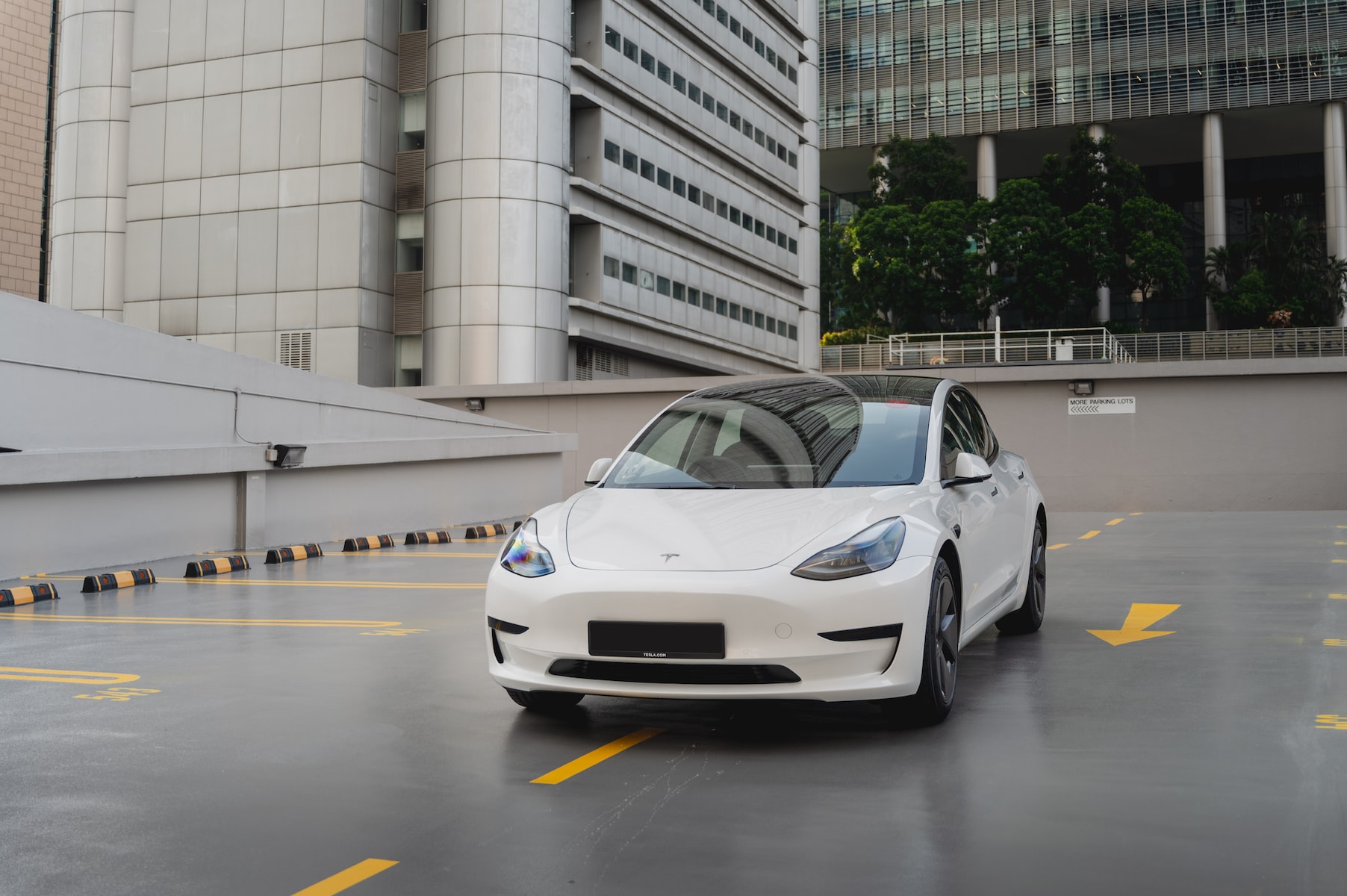 Rechargd.com is reader supported. We may collect a share of sales or other compensation from the links on this page. As an Amazon Associate, we earn from qualifying purchases.
Tesla is a pioneer in the electric vehicle industry, and the Model 3 has undoubtedly become one of the most sought-after electric cars on the market today. But, let's be honest, choosing the right color and combination for your Model 3 can be a bit daunting.
In 2023, the top Tesla Model 3 colors include Deep Blue Metallic, Midnight Silver Metallic, Red Multi-Coat, Pearl White Multi-Coat, and Solid Black. Key interior pairings are white or black vegan leather for each color, while wheel choices feature 20-inch Performance Wheels or 18-inch Aero Wheels. Customize further with chrome delete kits, exterior protection, and interior accessories.
What Are the Most Popular Tesla Model 3 Colors in 2023?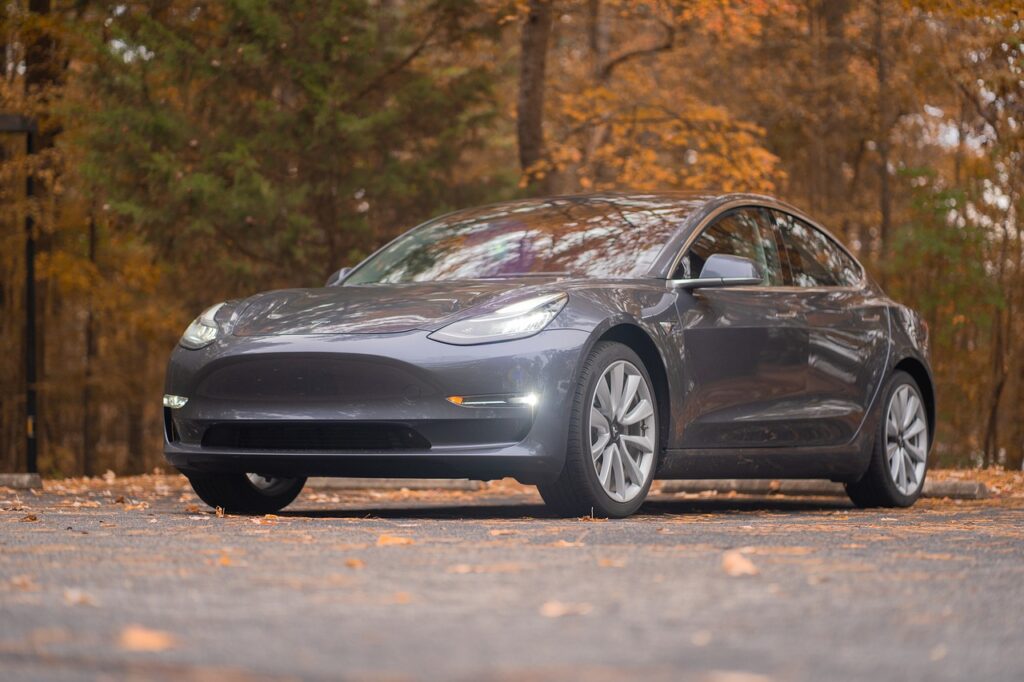 It's essential to start by understanding which colors have caught the fancy of Tesla Model 3 owners in 2023. Here's a rundown of the most popular choices:
Deep Blue Metallic: This sophisticated shade has always been a crowd favorite, and it's easy to see why. The deep blue hue looks stunning on the Model 3 and adds a touch of elegance to its already eye-catching design.
Midnight Silver Metallic: The versatility of this classy color cannot be overstated. Whether you're driving in bright sunlight or rolling through a moonlit night, this cool shade enhances the sleek lines of the Model 3 and offers fantastic visual appeal.
Red Multi-Coat: When you want to make a statement, nothing does it better than the bold and vibrant Red Multi-Coat. This fiery color makes a striking impression and sets your Model 3 apart from the pack.
Pearl White Multi-Coat: One of Tesla's signature colors, Pearl White offers a timeless look that many owners adore. It's crisp, clean, and versatile, lending a touch of suave sophistication to your Model 3.
Solid Black: If you prefer a more understated elegance, Solid Black is the way to go. It's a classic choice that never goes out of style, and it's perfect for those who want their Model 3 to exude an air of mystery and intrigue.
Which Interior Material and Color Options Pair Well with Your Exterior Choice?
Now that you've got an idea of the most popular exterior colors in 2023, let's delve into the interior options that best complement each of them.
What Are the Best Interior Matches for Deep Blue Metallic?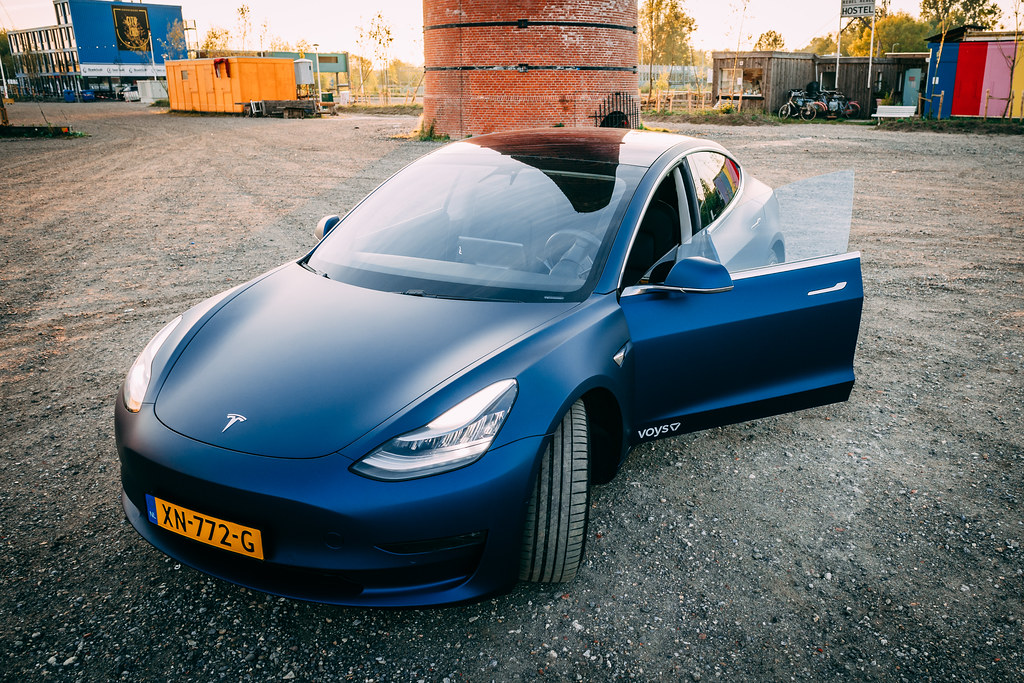 In my experience, these two options pair exceptionally well with Deep Blue Metallic:
White Vegan Leather: The stunning contrast between the deep blue exterior and the bright white vegan leather interior is nothing short of breathtaking. This combination creates a modern, stylish vibe that turns heads wherever you go.
Black Vegan Leather: If you prefer a more subtle, sophisticated look, consider pairing your Deep Blue Metallic Model 3 with a black vegan leather interior. The dark interior complements the rich blue exterior and brings out its depth and character.
What Combines Best with Midnight Silver Metallic?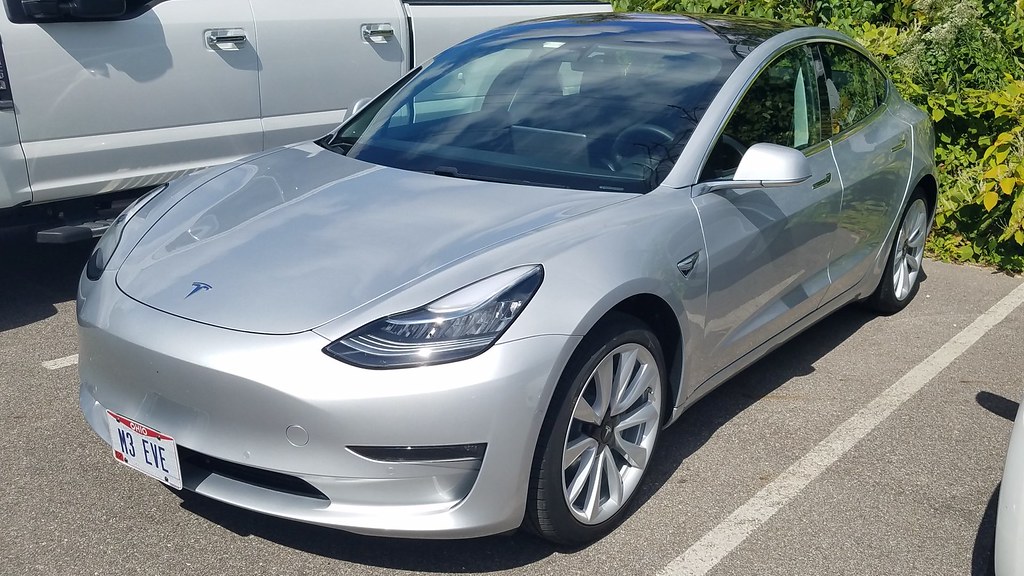 This versatile color can be paired with any of the available interior options. However, there are two standout choices that really highlight the beauty of the Midnight Silver Metallic finish:
White Vegan Leather: The sleek, futuristic appearance of the Model 3 is accentuated by the luxurious white vegan leather. When paired with Midnight Silver Metallic, the result is an interior that looks as breathtaking as the exterior.
Vegan Wood Decor: If you want to add a touch of warmth to the otherwise cool-toned Midnight Silver Metallic, go for an interior with vegan wood decor. The addition of this natural element provides a delightful contrast to the metallic exterior.
What Interior Color Goes Best with Red Multi-Coat?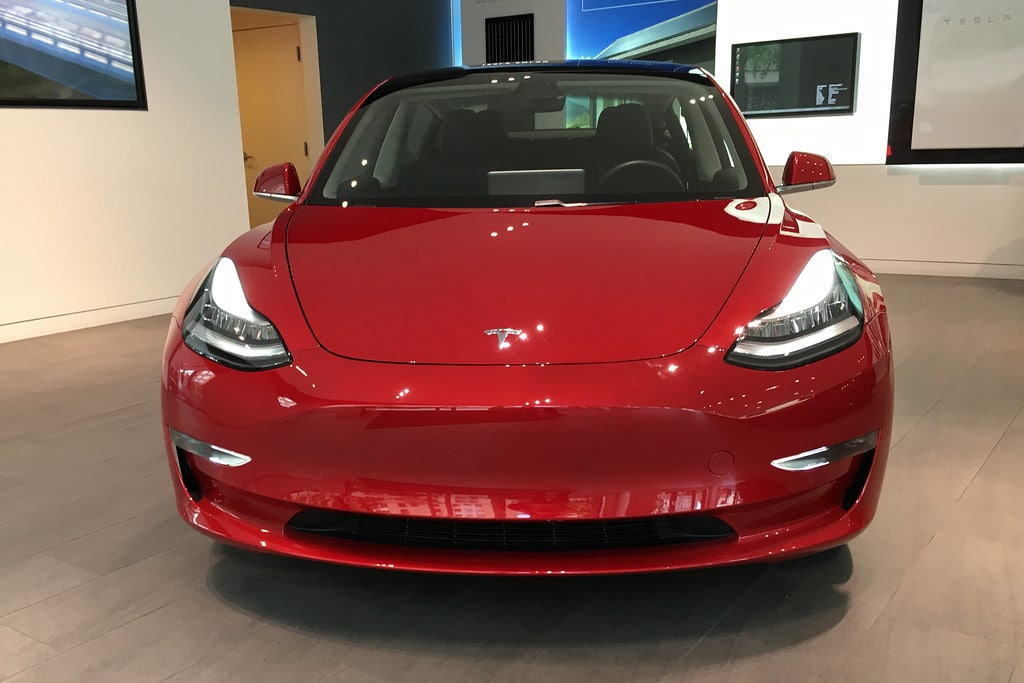 The Red Multi-Coat exterior demands an interior that can match its bold and striking appearance. Here are your two best bets:
Black Vegan Leather: Quite simply, black and red make for a timeless and iconic duo. The contrast between the fiery red exterior and the sleek black interior creates an undeniably eye-catching combination that is sure to get you noticed.
White Vegan Leather: If you're looking for a daring yet refined pairing, consider white vegan leather with your Red Multi-Coat Model 3. The stark white interior adds a touch of luxury that elevates the car's appearance while complementing the vibrant red exterior perfectly.
Which Interior Options Suit Pearl White Multi-Coat?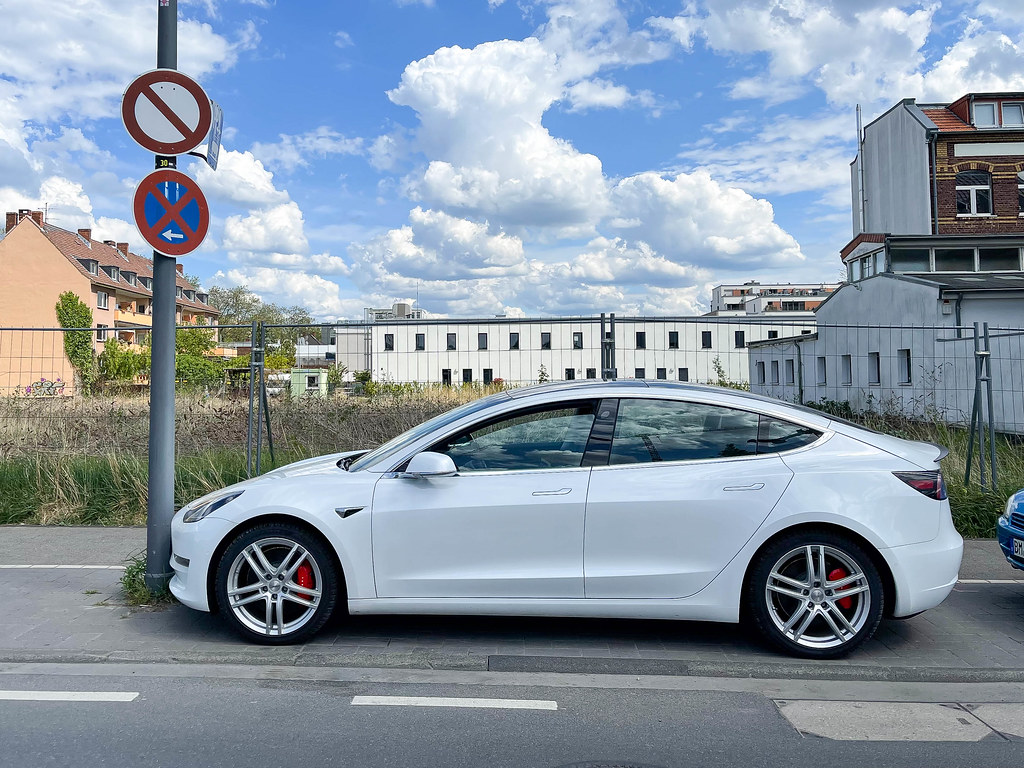 Since Pearl White is such a versatile color, it lends itself well to various interior choices. But two options stand out:
White Vegan Leather: If you're a fan of the all-white aesthetic, the Pearl White Multi-Coat exterior, combined with a white vegan leather interior, results in a clean, almost ethereal, vibe that oozes elegance and sophistication.
Black Vegan Leather: On the other hand, you can't go wrong with the classic black-and-white combination. The crisp lines of the Model 3 are highlighted perfectly with a contrasting black interior that gives your Pearl White Model 3 a timeless, classy look.
What is the Most Appropriate Interior for Solid Black?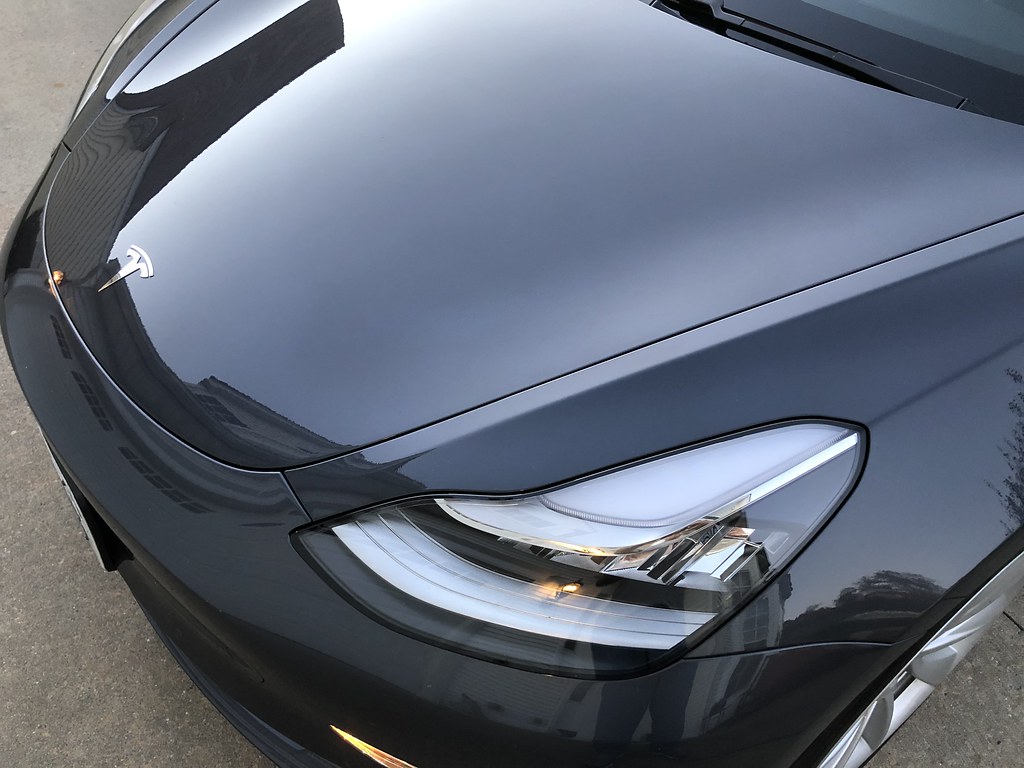 For those who've chosen the enigmatic Solid Black exterior for their Model 3, two interior options stand out:
Black Vegan Leather: If you want to fully embrace the mysterious vibe of the Solid Black exterior, opt for a black vegan leather interior. This stealthy, all-black combination exudes an undeniable air of luxury and sophistication.
White Vegan Leather: Alternatively, you can create an appealing contrast by pairing the Solid Black exterior with a white vegan leather interior. This striking combination gives your Model 3 a refined, modern appearance that's sure to turn heads.
Which Wheel Choices Pair Well with Your Model 3 Color?
Having a clear idea of which wheel selection best suits your Model 3 color is crucial. Here are a few recommendations:
20-inch Performance Wheels: Ideal for the Red Multi-Coat and Deep Blue Metallic exteriors, these wheels make a remarkable impression and are perfect for those who want to make a bold statement.
18-inch Aero Wheels: These are a great match for Solid Black, Pearl White Multi-Coat, and Midnight Silver Metallic exteriors. The sleek, minimalistic design adds a futuristic touch to your Model 3 without being overpowering.
What Are Some Customization Options for Your Tesla Model 3?
While we've covered the best Tesla Model 3 colors and combinations in 2023, you may be interested in further personalizing your vehicle to truly make it your own. Here are some customization options you should consider.
How Do Chrome Delete Kits Enhance Your Model 3's Appearance?
Chrome delete kits allow you to replace the original chrome accents on your Tesla Model 3 with vinyl overlays or painted trim pieces that match or enhance your chosen exterior color. These kits are available in various finishes such as matte black, gloss black, or carbon fiber, offering you the opportunity to create a unique and distinctive look.
For example:
Pair a Solid Black Model 3 with a matte black chrome delete kit for a stealthy all-black appearance.
Add a touch of luxury to a Pearl White Multi-Coat Model 3 with gloss black chrome accents.
Which Exterior Protection Options Should You Consider?
Investing in exterior protection for your Model 3 is an important step to keep it looking pristine:
Paint Protection Film (PPF): Transparent and virtually invisible, PPF can be applied to your Model 3's exterior to protect its paint from chips, scratches, and the harmful effects of ultraviolet rays.
Ceramic Coating: This durable, protective layer can be applied to the entire exterior, providing a glossy finish that easily repels dirt, water, and contaminants. It enhances the depth and shine of your paint while adding a layer of protection.
How Do Interior Accessories Improve Your Model 3?
Consider these interior accessories to further personalize and protect the inside of your Model 3:
Custom Floor Mats: Premium all-weather floor mats provide your Model 3 with extra protection from spills, dirt, and everyday wear and tear.
Seat Covers: While the vegan leather upholstery in the Model 3 is durable and stylish, you might want to consider adding seat covers to protect the original seating material and add a personalized touch.
Interior Lighting Upgrades: Swap the factory interior lights with LED lights to provide a brighter and more aesthetically appealing ambiance.
Maintenance Considerations When Choosing a Model 3 Color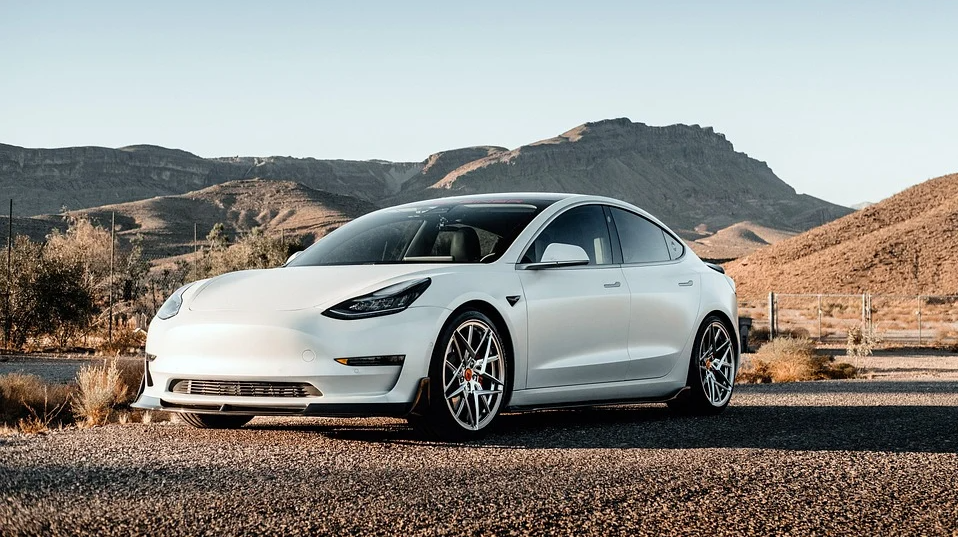 It's important to bear in mind that different colors require varying levels of maintenance. Darker shades like black, blue, and green demand more upkeep since scratches, dents, and other imperfections are more noticeable on them. On the other hand, lighter colors like white and pearl shades are easier to maintain, as they tend to hide imperfections more effectively.
What Are the Costs Associated with Tesla Model 3 Colors?
When selecting the right color for your Tesla Model 3, keep in mind the additional costs associated with the various options:
| Color | Additional Cost |
| --- | --- |
| Pearl White Multi-Coat | $0 |
| Midnight Silver Metallic | $0 |
| Deep Blue Metallic | $1,000 |
| Solid Black | $1,500 |
| Red Multi-Coat | $2,000 |
Factor in your budget before making your final decision, considering the extra costs involved in each color choice.
How Does the Color of Your Tesla Model 3 Impact Resale Value?
The color of your Model 3 can have a significant impact on its resale value. According to iSeeCars.com, used blue Teslas tend to attract the highest resale value when compared to other hues. However, it's important to remember that resale value will also be affected by proper maintenance and overall vehicle condition.
The Role of Heat Factor in Your Tesla Model 3 Color Choice
Research has shown that lighter colors deflect heat better than darker ones, making cars with lighter hues cooler than those with dark exteriors. Therefore, if staying cool is a priority, opting for lighter shades like Pearl White Multi-Coat or Midnight Silver Metallic might be a wise choice.
Retired Model 3 Color Options: Silver Metallic and Obsidian Black Metallic
The Silver Metallic and Obsidian Black Metallic options were discontinued in 2018, making them available only in used Model 3s in limited quantities. If you're considering a used Model 3 in one of these colors, base your decision on the actual appearance and paint condition of the specific vehicle.
Upcoming Tesla Model 3 Colors
Tesla is set to introduce new color options for its vehicles. These include Deep Crimson Multi-Coat, Abyss Blue Multi-Coat, and Mercury Silver Metallic. It remains to be seen if and when these color options will be available for Model 3 buyers in the American market. As of 2023, Tesla offers Quicksilver and Midnight Cherry Red color options for the Giga Berlin Model Y.
Conclusion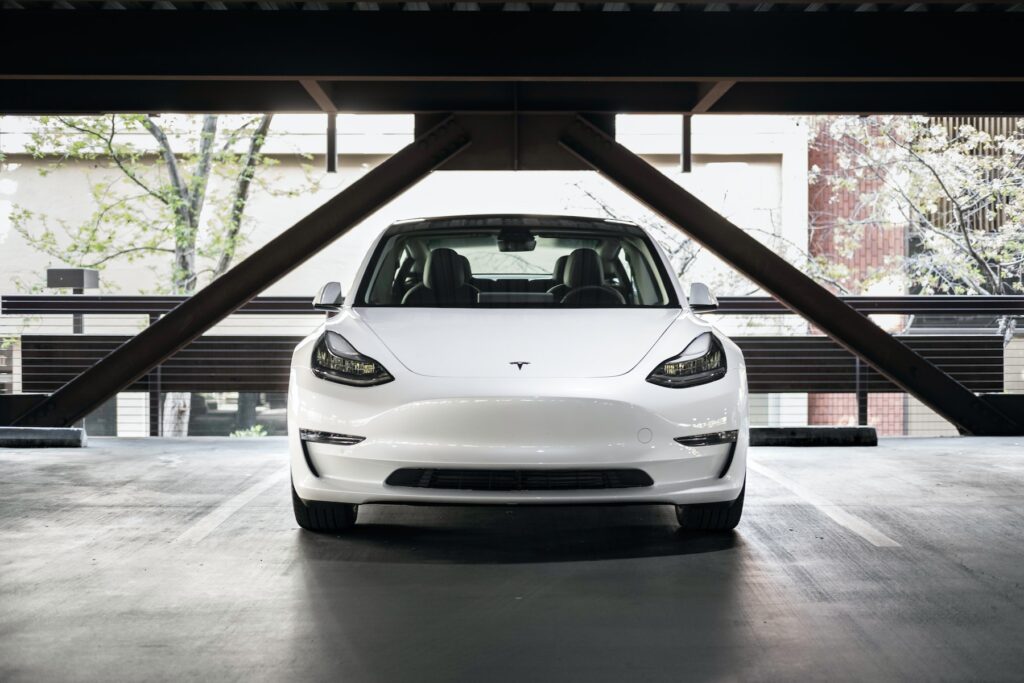 While personal preference plays a crucial role in selecting the best Model 3 color, it's essential to consider other factors such as maintenance, costs, resale value, and heat factor in your decision-making process. With options ranging from the pristine Pearl White Multi-Coat to the daring Red Multi-Coat, it's certain that you'll find a Model 3 color and combination that perfectly suits your style and requirements.
Ultimately, your Tesla Model 3 is an investment that should reflect your personal style and preferences. Taking the time to choose your ideal exterior color, tenaciously match it with an interior combination, and further personalize your vehicle with customization options will undoubtedly add to the pride and joy you experience when driving your Model 3.
References:
iSeeCars.com: Tesla Models – Used Vehicle Rankings & Prices. (n.d.). Retrieved from https://www.iseecars.com/tesla-models-rankings
Musk, E. (2020, August 13). Giga Berlin will have the world's most advanced paint shop, with more layers of stunning colors that subtly change with curvature [Tweet]. Twitter. https://twitter.com/elonmusk/status/1293957189665189889
Tesla: Model 3 – Custom Order Yours Today. (n.d.). Retrieved from https://www.tesla.com/model3/design
Tesla Mobile App Update: New Car Paint Colors. (2021, October). Retrieved from https://www.autoevolution.com/news/tesla-mobile-app-update-new-car-paint-colors-184222.html