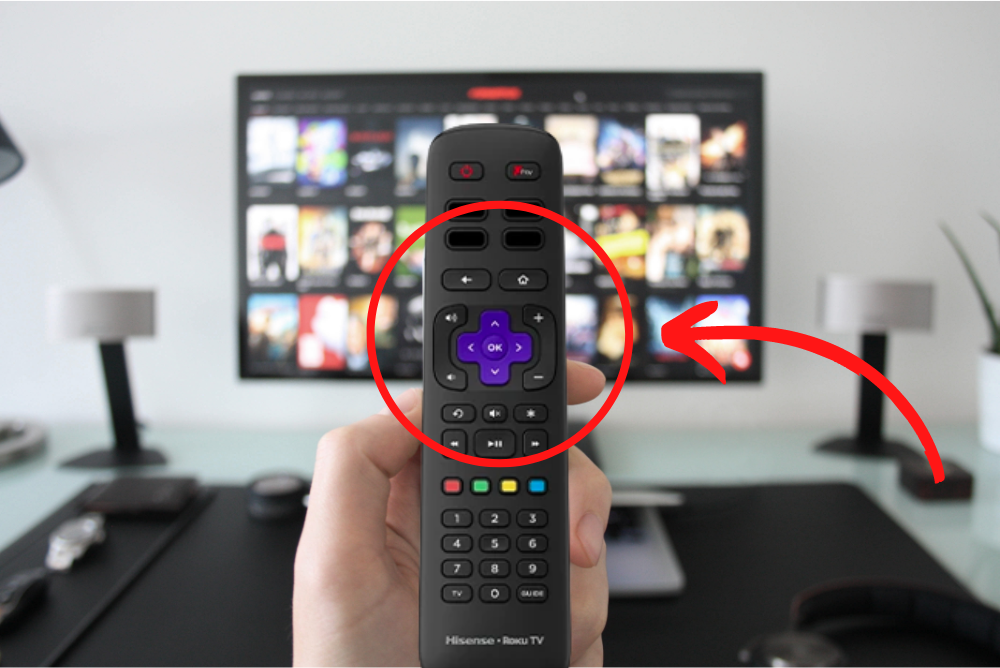 Rechargd.com is reader supported. We may collect a share of sales or other compensation from the links on this page. As an Amazon Associate, we earn from qualifying purchases.
Do you need Roku if you already have a smart TV? It's a question that many of us face when we're trying to decide how best to get the most out of our home entertainment setup. Do you really need both or can just one do it all? Here's the truth.
A Roku offers more content options, an easier menu to navigate, and better remote control than a smart TV, as well as access to premium channels like HBO and Showtime. For most people, a Roku provides access to shows not available via your existing Smart TV which makes it a great upgrade.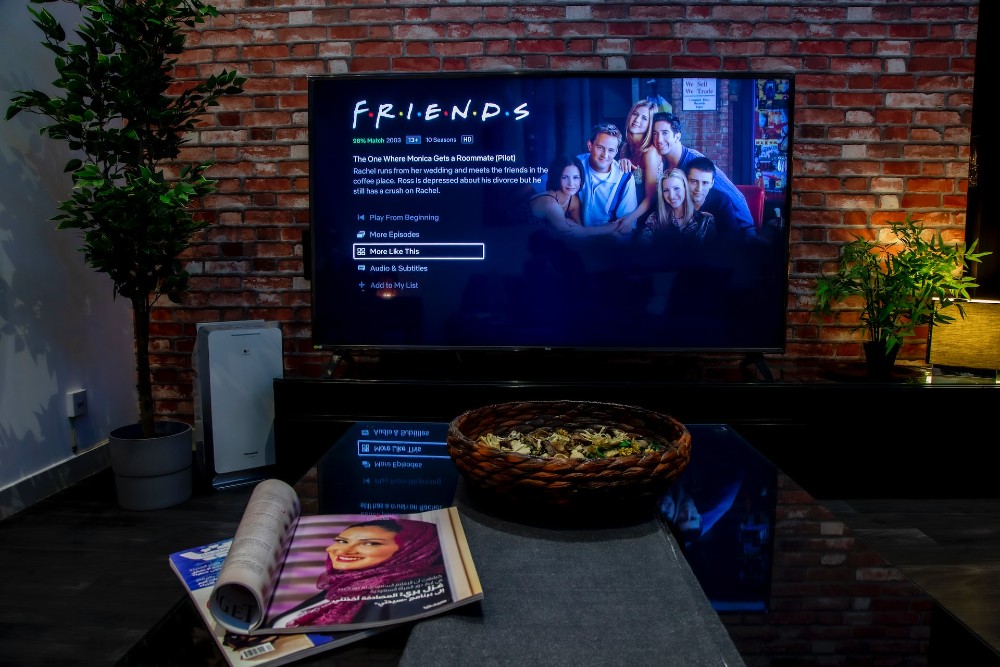 Do I Need Roku If I Have A Smart Tv?
For many with an older smart TV, a Roku will be a worthy upgrade. While your "smart" TV does come equipped with some video streaming, music, and game apps, it simply falls short when compared to a Roku.
Roku offers more content options than your standard smart TV, as well as an easier menu to navigate and manage. It also has better remote control than most TVs – faster load times, more frequent updates, and fewer garbage or "throwaway" apps.
Think of it like an iPhone – it provides access to all the TV and movie apps out there so you can pick and choose which ones you want and organize them accordingly.
Plus, with its premium channels such as HBO, Showtime, and Starz (which require extra payment), Roku gives users access to much better content than cable television ever could offer.
So while having a smart TV is great for watching regular programming on broadcast networks or basic cable stations (like ABC or CNN), if you want access to the best shows from around the world without any hassle or buffering issues then getting yourself a Roku device would be highly recommended!
What is Roku?
Roku is a streaming device that allows you to access content from the internet on your television. It's an easy and affordable way to watch movies, TV shows, live sports, news, and more.
There are a few different types of Roku, the best one is the Roku Streaming Stick+. In my experience, it's worth getting this one because it streams in 4K and has a voice-controlled remote.
What Does Roku Do?
Roku connects to your home network via Wi-Fi or Ethernet cable and gives you access to thousands of streaming channels like Netflix, Hulu Plus, Amazon Instant Video, YouTube, HBO GO/NOW, Sling TV, and much more.
You can also rent or purchase movies directly through the device itself. With some models, you can even mirror content from your mobile device onto the big screen with AirPlay or Miracast technology.
What Are the Benefits of Using Roku?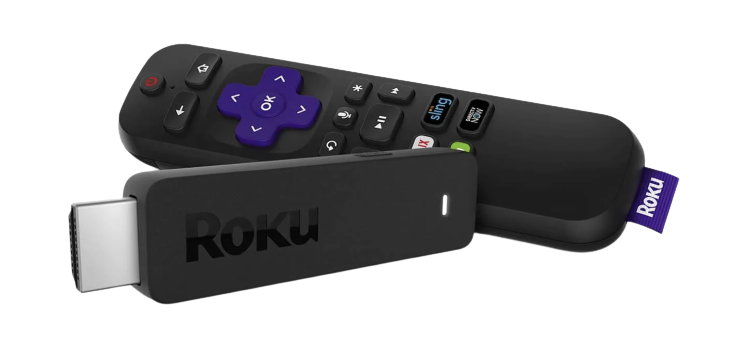 The biggest benefit of using a Roku is convenience – it eliminates having multiple remotes for different devices as well as switching inputs on your TV when changing sources (e.g., Blu-ray player).
1. Faster & Easier To Use
Roku devices typically come with a remote that allows you to search for content across different streaming services, whereas many older smart TVs have more cumbersome & slower apps.
Roku Streaming Stick &  Roku Ultra have voice control which is much faster than typing in the search bar.
2. Turns Any TV Smart
The best thing about the device is that it works with any TV that has an HDMI cable, so you can turn almost any TV into a streaming power machine.
3. Portable
It's a small device which means you can take it with you to plug in at a friend's house, at a hotel, or anywhere with a TV. You'll instantly be logged in to your Roku TV and can be up streaming within a few minutes (you just have to connect it to the new WIFI each time).
How Does Roku Compare To Other Streaming Devices?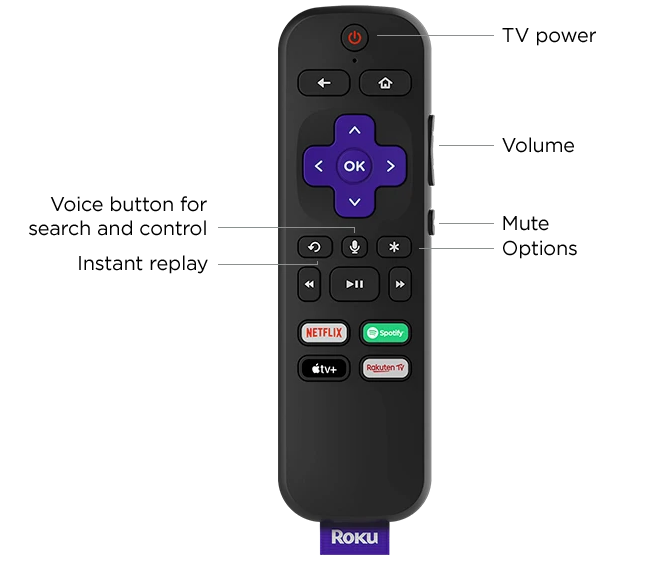 Roku is not alone in the streaming market. It's a popular choice and suits most people, but there are other options.
Some examples include Google's Chromecast, Apple TV, and Amazon Fire Stick. These devices offer many of the same features as Roku but with a few differences.
For example, a Chromecast allows you to stream content from your phone or tablet to your TV, but it doesn't come with its own remote. You'll need Chromecast Ultra for that which comes with Google TV.
| | | | | |
| --- | --- | --- | --- | --- |
| Device | Control | Interface | Content | Price |
| Roku | Remote | Yes, Roku TV | Streaming & casting from your device. | $30-$100 |
| Fire Stick | Remote or smartphone app | Yes, Amazon Fire TV | Streaming & casting from your device. | $40-$70 |
| Chromecast | Phone or computer | No, Casting from the Device | Casting from your device | $30-$70 |
| Chromecast Ultra | Remote, Phone, or computer | Yes, Google TV | Streaming & casting from your device | $40-80 |
How To Tell If You Need a Roku?
Whether you need a Roku or not all comes down to how good your smart TV really is. Older or cheaper models tend to have slower interfaces with fewer choices of apps.
If there is a specific app you can't get on your smart TV, or it just feels slow to use every time you turn it on – then it might be worth investing in a Roku.
The great thing about a Roku is that it only needs an HDMI to plug in to – something which almost all TVs will have – whether they're smart or not – so you can turn any TV into a smart TV, and take it with you on the go.
What is a Smart TV?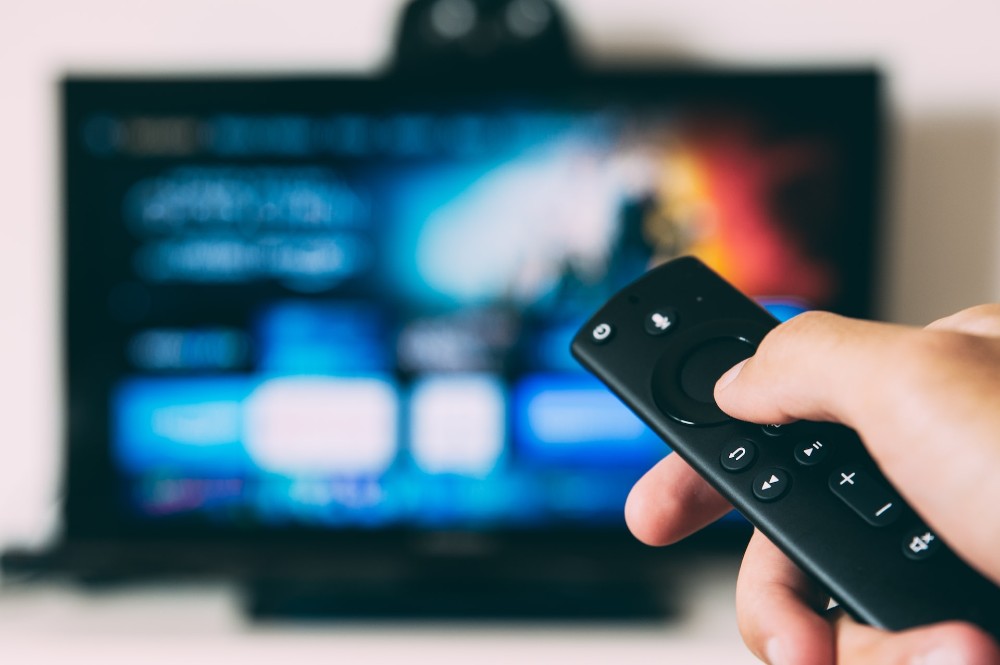 A Smart TV is a television that can connect to the internet and access streaming services, apps, and other features. It combines the traditional TV experience with online content, allowing you to stream content.
Not all Smart TVs are equal, earlier models will be considerably slower and more challenging to use. They'll usually have access to fewer apps and so would benefit from a Roku upgrade.
What Are the Benefits of Using a Smart TV?
The biggest benefit of having a Smart TV is convenience – you don't need any extra devices to access all of your favorite content. Additionally, many models offer higher picture quality than regular TVs.
How Does a Smart TV Compare To Other Streaming Devices?
Smart TVs are great for people who want an all-in-one solution, but they may not be ideal for everyone.
If you only plan on watching one type of content (e.g., Netflix) then investing in another device, such as a Roku, might be more cost-effective. It will provide better performance when accessing that specific service compared to what a SmartTV could do alone.
Almost all new TVs are smart TVs, so the key reason to upgrade is to get a higher-quality picture. Even if you have a Roku or another streaming stick – upgrading your older Smart TV will give you an improved viewing experience with a better-quality picture.
Do You Need Both a Smart TV and Roku?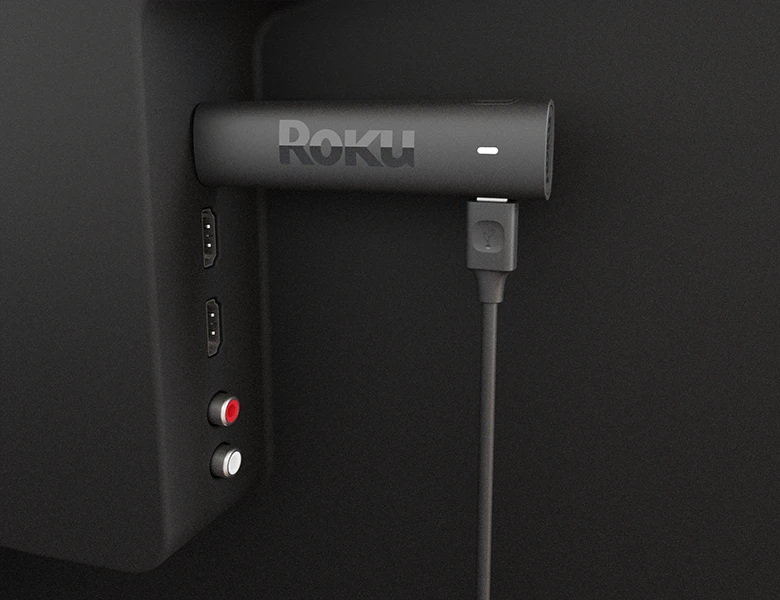 When it comes to streaming content in your home, you may be wondering if you need both a Smart TV and Roku.
Benefits of Having Both
Having both a Smart TV and Roku gives you access to all the major streaming services like Netflix, Hulu, Amazon Prime Video, Disney+, etc., as well as access to thousands of apps available on each device.
This allows you to have multiple ways of accessing content without having to switch between devices or log into multiple accounts.
Downsides of Having Both
The main downside of having two separate streaming devices is the cost associated with purchasing each device separately as well as any additional fees associated with subscribing to certain services such as HBO Max or Apple TV+.
Additionally depending on how many TVs are in your house, this could mean needing multiple Roku boxes/sticks or Smart TVs which would add up quickly if buying new ones for multiple rooms in the house.
Ultimately, it will depend on what type of content you want access to, but generally speaking, most people find that using either a Smart TV or Roku will provide enough options – it all comes down to how easy to use your smart TV. If it's slow to load and hard to use, then upgrade to a streaming stick like the Roky.
If you only watch Netflix, and that's already available on your smart TV, then it does not make sense to upgrade. 
How To Get Your Roku Setup
1. First thing is to go here and purchase your Roku Streaming Stick+.
2. Once it's arrived, unbox it and then plug in the power cord for your device and follow any on-screen instructions that appear.
3. Finally, use either an Ethernet cable or a Wi-Fi connection (depending on what type of device you have) to connect it directly to your router or modem so it can access the internet.
4. Once connected, log in to your existing streaming apps or create new accounts to start streaming content.
Note: You'll need a fast internet connection for your Roku to stream content without buffering delays.
FAQs
Q: Why Roku If I have a smart TV?
A: With Roku, you get access to more content than your smart TV may offer. Plus, the user interface on Roku is much easier to navigate than on many smart TVs.
Additionally, Roku devices are much cheaper than buying a new smart TV, and they come with regular updates, so you always have the latest features available.
Q: Do you have to use Roku on a smart TV?
A: No, you do not have to use Roku on a smart TV. Smart TVs are capable of streaming content from various sources without the need for an external device like Roku.
However, using a Roku can provide access to additional streaming services and features that may not be available on your smart TV.
Additionally, some people prefer the user interface of their Roku over their smart TV's native interface. Ultimately, it is up to the individual user as to whether they want to use a Roku or rely solely on their smart TV for streaming content.