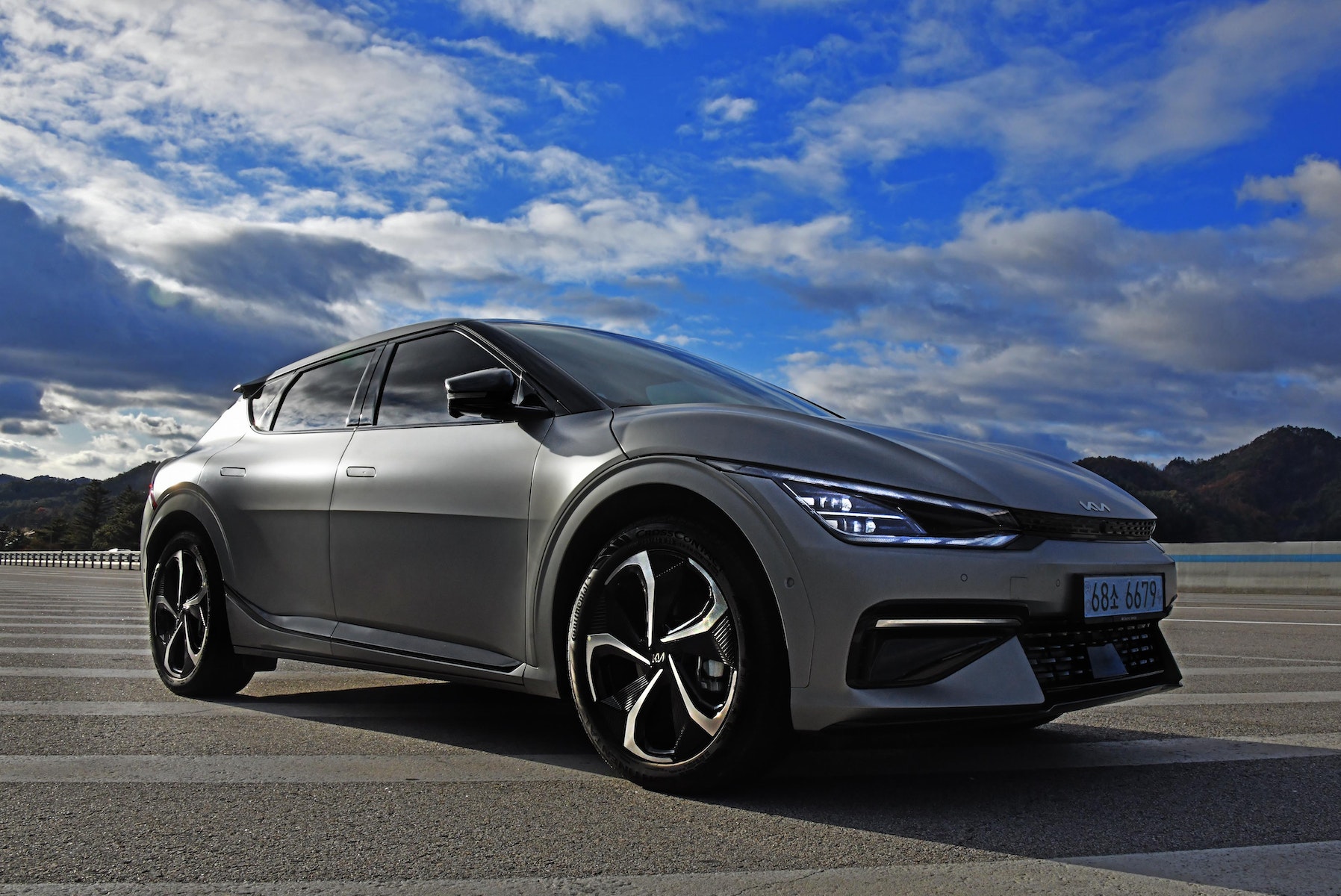 Rechargd.com is reader supported. We may collect a share of sales or other compensation from the links on this page. As an Amazon Associate, we earn from qualifying purchases.
In the world of electric vehicles (EVs), two big names stand out: Kia and Tesla. As the popularity of EVs continues to grow, Kia's EV6 and Tesla's Model 3 are dominating the headlines. So, how do these two vehicles compare, and which one should you buy? I'm here to give you the lowdown on these two game-changing electric cars.
When deciding between the Kia EV6 and Tesla Model 3, consider factors like charging infrastructure, technology, design, and warranty. While Tesla offers better tech capabilities and a proprietary Supercharger network, the EV6 features ultra-fast charging and a distinct design. Ultimately, it depends on your priorities and preferences. Test-driving both vehicles will offer valuable insights.
Why Should You Consider An Electric Vehicle?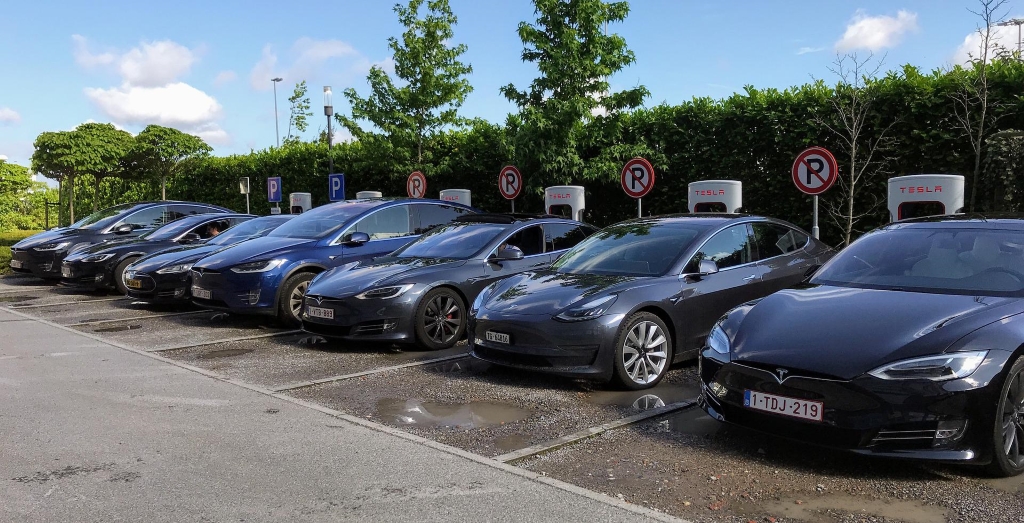 There's no doubt that electric vehicles (EVs) have gained significant traction in recent years. Environmental consciousness, cutting-edge technology, and government incentives are just a few reasons why people are making the switch to electricity. More and more automotive manufacturers are making bold claims of phasing out gas-powered vehicles entirely over the next couple of decades, so it's no surprise many consumers are already looking to EVs as a future-proof solution.
What's The Appeal of the Kia EV6 and Tesla Model 3?
The Kia EV6 and Tesla Model 3 both bring fresh perspectives to the EV market, showcasing innovative technologies and impressive ranges. However, each model caters to a distinct audience, so it's crucial to delve into the details to make an informed decision.
Kia EV6: A Comprehensive Overview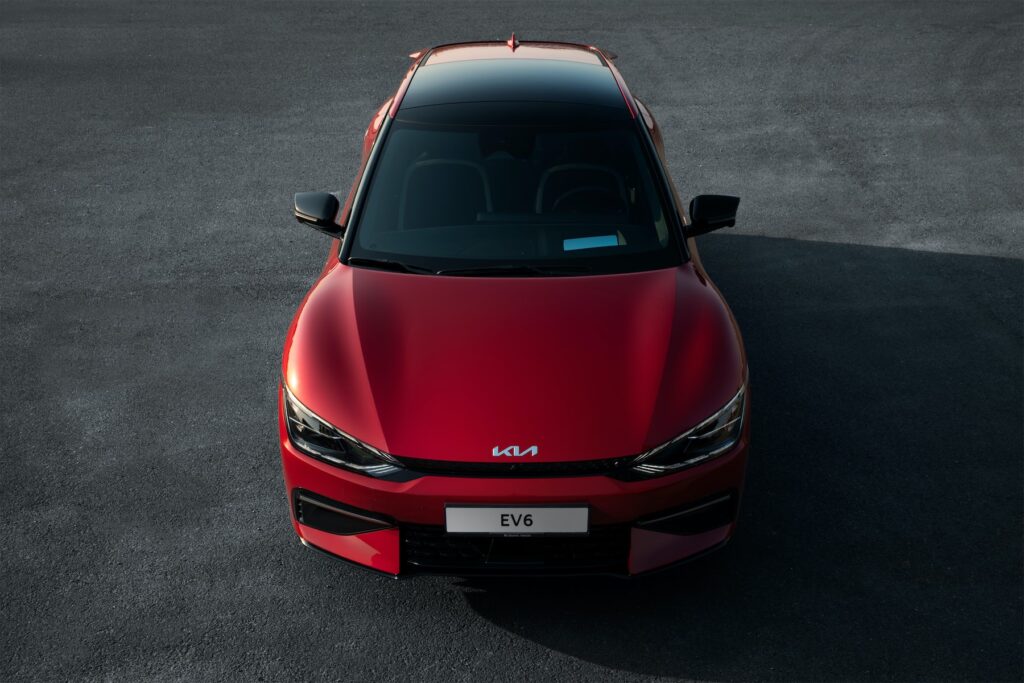 What Makes The Kia EV6 Stand Out?
The appealing design language of the Kia EV6 represents a significant departure from the brand's previous electric offerings. It sports a sharp, contemporary look, with sleek lines that exude elegance and grace. The EV6 is built on Kia's new Electric-Global Modular Platform (E-GMP), shared with its sibling company, Hyundai.
One salient feature of the EV6 is its ultra-fast charging capabilities. In my experience, the 800V charging architecture enables the EV6 to go from a 10% to 80% charge in as little as 18 minutes. With figures like these, it's safe to say the disrupted road trip scenario with lengthy charging pauses is a thing of the past with the Kia EV6.
The EV6 boasts an 800V architecture borrowed from the Porsche Taycan—which is no small feat. This swift charging capability eliminates "range anxiety," which has long plagued potential EV buyers.
What is the Performance of the Kia Ev6 Like?
There are several powertrain options available for the EV6, with the base-level version offering a rear-wheel-drive layout and a healthy 225 horsepower. If you desire more power, you can opt for the dual-motor all-wheel-drive version, which produces a whopping 320 horsepower. The all-wheel-drive GT model, set to debut in 2022, promises a blistering 576 horsepower and a 0-60mph sprint in just 3.5 seconds.
The estimated range for the Kia EV6, pending EPA approval, is 316 miles for the rear-wheel-drive version – more than adequate for daily driving needs.
Tesla Model 3: A Comprehensive Overview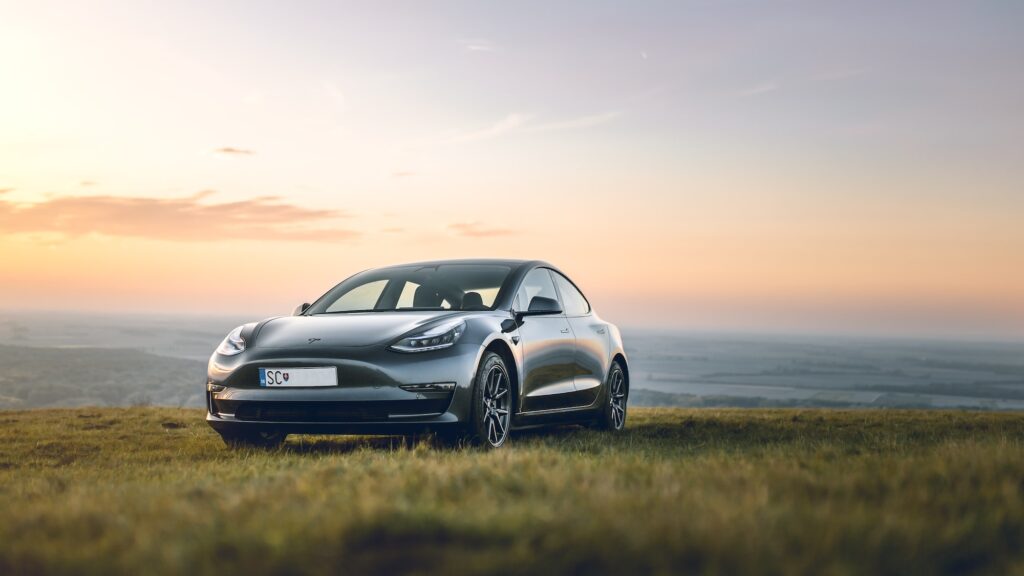 What Makes the Tesla Model 3 Stand Out?
Often regarded as the standard-bearer for contemporary electric cars, the Tesla Model 3 boasts sleek aesthetics, cutting-edge technology, breathtaking performance, and an unrivaled charging infrastructure with the Tesla Supercharger network.
Inside the Model 3, the minimalist interior reflects Tesla's forward-thinking design approach, and the massive 15-inch touchscreen display keeps things functional and aesthetically appealing.
What is the Performance of the Tesla Model 3 Like?
Three trims of the Model 3 are available for potential buyers. The most affordable version is the Standard Range Plus, which comes with a rear-wheel drive and offers an estimated EPA range of 263 miles. 0-60mph takes only 5.3 seconds, which isn't shabby by any means.
However, if you're seeking an adrenaline rush, the Long Range and Performance versions are the way to go. The Long Range is all-wheel-drive and offers an impressive 353-mile range, while the Performance version lives up to its name with a 0-60mph time of 3.1 seconds.
Kia EV6 vs Tesla Model 3: The Key Differences
How Do the Interiors Compare?
Though both the Kia EV6 and Tesla Model 3 tout modern interiors, they differ in terms of layout and materials. The Kia EV6 offers a more conventional yet contemporary design, with a curved double-screen setup housing the infotainment and instrument cluster. It also integrates sustainable materials like recycled plastics into the cabin.
Tesla goes for minimalism in the Model 3, and some may find it too Spartan. All functions are controlled through the massive touchscreen, leaving the dashboard clean and clutter-free. While elegant, the interior requires time for acclimation.
How Do Their Tech Features Differ?
Tesla is renowned for its tech-savviness, with the Model 3 benefiting from the latest Autopilot software and over-the-air updates. These bring improvements and new features to the vehicle without so much as a trip to the dealership.
While the Kia EV6 doesn't have Tesla's level of software prowess, it does offer a respectable range of high-tech features, like augmented-reality head-up display (AR HUD) and Highway Driving Assist 2 (HDA 2), which delivers semi-autonomous driving capabilities.
How Does the Charging Experience Differ?
The Tesla Supercharger network is difficult to compete with, and one of the main advantages of owning a Tesla electric car. The proprietary high-speed charging stations facilitate worry-free long-distance driving.
The Kia EV6's swift charging capabilities put up a strong fight, but the truth of the matter is that the brand lacks a dedicated charging network. While third-party chargers can be used with the EV6, they don't yet match the sheer convenience of Tesla's infrastructure.
So, Which One Should You Buy?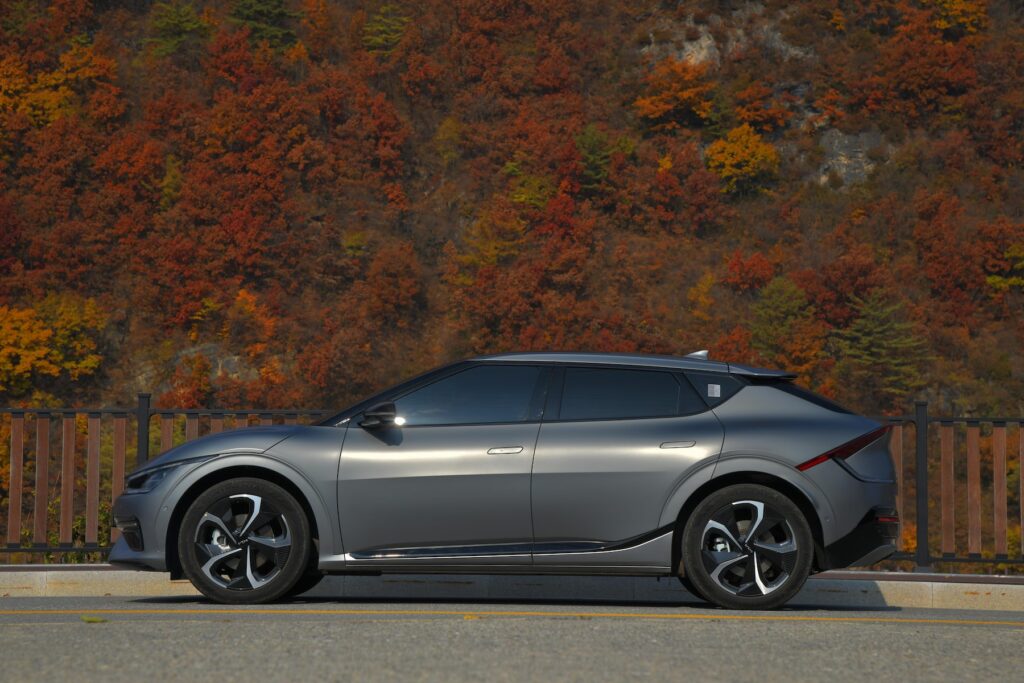 Ultimately, the choice between the Kia EV6 and Tesla Model 3 boils down to your priorities and preferences. If charging infrastructure and advanced technology are your top concerns, the Model 3's robust Supercharger network and technological edge might be the deciding factors.
On the flip side, the Kia EV6 offers ultra-fast charging capabilities, a bold design, a traditional yet refined interior, and impressive performance figures. For those seeking a sophisticated electric car that looks distinctive and performs exceptionally, the EV6 is an undeniably enticing option.
In the end, take the time to consider your unique requirements as a driver, and don't forget to test drive both cars to get a genuine feel for them. Remember, there's no one-size-fits-all answer, so let your personal preferences guide your decision.
Warranty and After-sales Support: Which One Fare Better?
When purchasing a new vehicle, after-sales support and warranty coverage are invaluable factors to consider.
Kia offers a generous warranty and a comprehensive after-sales support system. The EV6 comes with Kia's famous 10-year/100,000-mile powertrain warranty and a 5-year/60,000-mile limited basic warranty. Additionally, the EV6 covers the battery for 10 years or 100,000 miles, instilling confidence in buyers when it comes to battery longevity.
Tesla's warranty program for the Model 3 is slightly less extensive. Tesla provides a 4-year/50,000-mile comprehensive warranty and an 8-year/100,000-120,000-mile battery and powertrain warranty (mileage limit depends on the Model 3 variant). While not as comprehensive as Kia's offerings, Tesla's warranty is still competitive within the industry.
The decision here comes down to how confident you feel in each brand's ability to support your vehicle over the long term. If warranty coverage is a top priority for you, Kia might have the edge.
Safety Features: Which One Stands Out?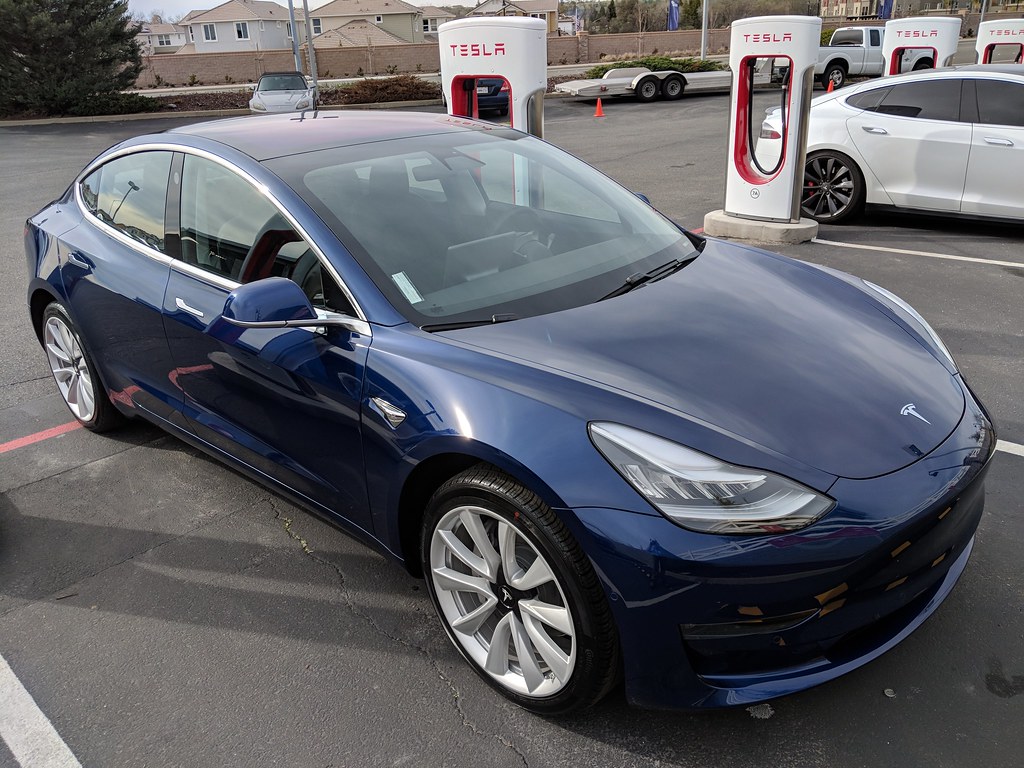 Safety is paramount when evaluating a new car purchase. Both the Kia EV6 and Tesla Model 3 come with their respective driver assistance technologies and have been designed to prioritize safety.
The Kia EV6 is equipped with a comprehensive suite of safety and driver assistance features, including Forward Collision-Avoidance Assist (FCA), Blind-Spot Collision Warning (BCW), Safe Exit Assist (SEA), and Smart Cruise Control (SCC) with machine learning. Also featured is the Highway Driving Assist 2 (HDA 2), resulting in semi-autonomous driving capabilities under certain conditions.
Tesla's Model 3 shines with its renowned Autopilot system, which includes advanced driver-assistance features like Traffic-Aware Cruise Control, Auto Lane Change, Autosteer, and Navigate on Autopilot. Furthermore, the Model 3's safety ratings from organizations like the National Highway Traffic Safety Administration (NHTSA) and Euro NCAP are consistently high, cementing its position as a remarkably safe vehicle.
While both vehicles are stuffed with safety features, Tesla's advanced Autopilot system and impressive safety ratings might give the Model 3 a slight edge in this category.
Pricing: Which One is More Budget-friendly?
Pricing is another crucial factor when choosing between the Kia EV6 and Tesla Model 3.
The Kia EV6's pricing is expected to start around $45,000 (excluding any potential incentives and delivery fees) for the base model. Exact pricing for various trims, options, and features has not been disclosed yet but will likely affect your final cost.
The Tesla Model 3 Standard Range Plus starts at $39,990, while the Long Range version comes in at $48,990, and the high-performance variant is priced at $56,990 (prices exclude delivery fees). It's worth noting that Tesla vehicles are no longer eligible for federal tax credits, while the EV6 might still qualify for a $7,500 federal tax credit (subject to change).
Given the pricing, the base model of the Tesla Model 3 comes in at a lower starting price. However, the Kia EV6's potential tax credits could make it a more attractive option for buyers on a budget.
Resale Value: Which One Holds Up Better Over Time?
Another important aspect to consider when choosing between the Kia EV6 and Tesla Model 3 is their respective resale values. An excellent resale value ensures that you get the most out of your investment when it comes time to trade in or sell the vehicle.
While it may be too early to draw definitive conclusions about the Kia EV6's resale values, historically speaking, Kia vehicles tend to hold up relatively well over time. However, with the EV6 being Kia's first foray into the long-range electric vehicle segment, future resale values could vary depending on overall consumer perception and market trends.
On the other hand, Tesla vehicles are known to have impressive resale values. The Model 3, in particular, has already built a strong reputation for maintaining high resale value. According to Kelley Blue Book, the Tesla Model 3 won the 2021 Best Resale Value Award for electric vehicles, reflecting its desirability in the used car market.
In this regard, the Model 3's success and proven track record may give it an edge in terms of resale value. However, it's crucial to note that a variety of factors—such as condition, mileage, and maintenance—will ultimately influence an individual vehicle's resale value.
Charging at Home: How Easy is It?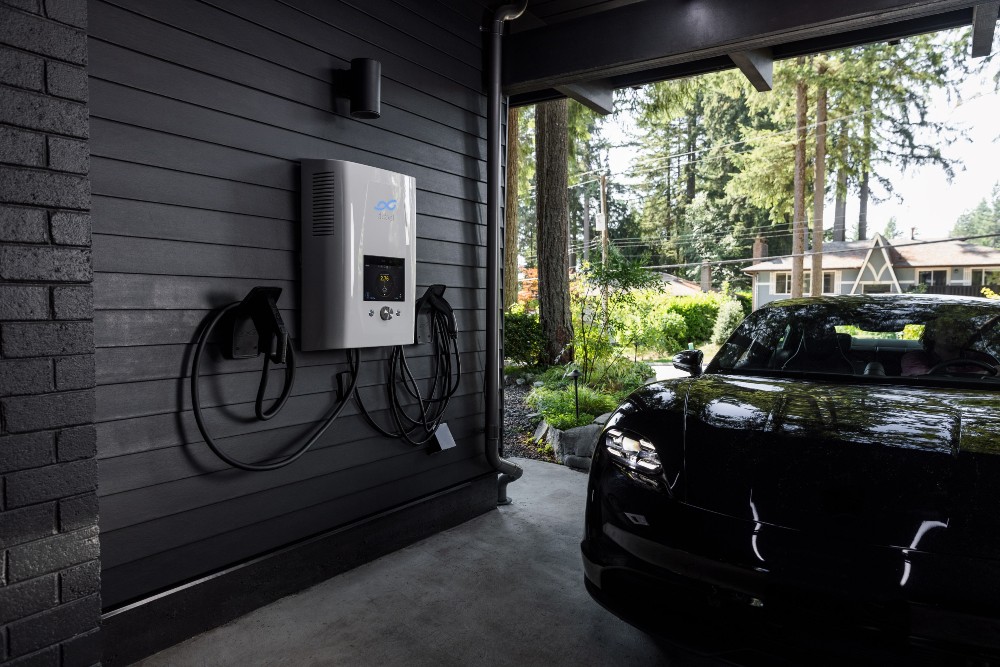 For many people, the convenience of charging an electric vehicle at home is an attractive selling point. Both the Kia EV6 and the Tesla Model 3 are designed to accommodate home charging necessities.
The Kia EV6 comes with a standard 11 kW onboard charger, which allows you to charge the vehicle at home using a Level 2 (240V) charging station. With this setup, you can fully charge the EV6 overnight (8-10 hours).
The Model 3, like all Tesla vehicles, can be charged at home using Tesla's High Power Wall Charger or a third-party Level 2 charger. The time it takes to charge the Model 3 using a Level 2 charger varies depending on the charger's power output and the vehicle's battery capacity, but average charging times range from 8 to 12 hours for a full charge.
Both the EV6 and Model 3 provide simple, convenient options for home charging, as well as advanced scheduling capabilities to maximize efficiency and take advantage of off-peak electricity rates.
Environmental Impact: Which One is Greener?
As more consumers prioritize a vehicle's environmental impact, the implications associated with manufacturing and the vehicle's subsequent emissions throughout its life cycle are also important to consider.
Both the Kia EV6 and Tesla Model 3 have zero tailpipe emissions, meaning they are significantly better for the environment compared to traditional internal combustion engine vehicles. However, the true environmental impact of any EV depends on factors like the electricity production source (renewables vs. fossil fuels) and the carbon footprint of battery manufacturing.
While the overall environmental impact will vary based on location and usage, it's clear that choosing either the Kia EV6 or Tesla Model 3 will be a more sustainable decision compared to purchasing a traditional gas-powered car. Additionally, keep in mind that gradual improvements in renewable energy and recycling initiatives will continue to lessen the environmental impact of electric vehicles in the long run.
Both the Kia EV6 and Tesla Model 3 are excellent choices for their respective categories. By considering factors like resale value, charging options, environmental impact, aesthetics, and budget, you can confidently make a decision that best suits your individual needs and priorities. Remember that owning an electric vehicle is not only a wise choice for the environment but also economically beneficial in the long run, thanks to lower fuel and maintenance costs.
Which Model Offers Better Technology and Infotainment Options?
Technology and Infotainment in Kia EV6:
The Kia EV6 features an intuitive infotainment system with a 12.3-inch touchscreen display that supports Apple CarPlay and Android Auto as standard. The navigation system is enhanced with augmented reality capabilities on higher trim levels. Kia's UVO Connect technology provides real-time traffic updates, charging station locations, and vehicle diagnostics on the go. The EV6 also comes with a customizable digital instrument cluster that keeps essential driving information within easy reach. Wireless charging, a premium sound system, and numerous USB ports are available to keep passengers entertained and devices charged.
Technology and Infotainment in Tesla Model 3:
In contrast, Tesla Model 3 boasts a minimalistic interior design, with most of the car's features being accessed through a 15-inch central touchscreen. This large display can be somewhat polarizing since it controls virtually every aspect of the car, from climate control to navigation. However, the Model 3 system does offer an incredibly responsive user experience, along with over-the-air updates to improve the system over time. Apple CarPlay and Android Auto are not supported, but the infotainment system does provide real-time traffic updates and vehicle diagnostics. Standard features include wireless charging, Bluetooth connectivity, and multiple USB ports.
Comparison (Consider these factors when choosing between the two models):
Both models offer a responsive and user-friendly infotainment system
Kia EV6 supports Apple CarPlay and Android Auto, which is absent in the Tesla Model 3
Tesla Model 3 relies on a large central touchscreen for all controls, while Kia EV6 includes a more traditional dashboard layout
Both cars offer wireless charging, premium sound systems, and USB connectivity
How Do Safety Features and Ratings Compare?
Safety Features in Kia EV6:
The Kia EV6 is well-equipped with safety features, including advanced driver-assistance systems like forward collision-avoidance assist, blind-spot collision-avoidance assist, rear cross-traffic collision-avoidance assist, and lane following assist. Additionally, the EV6 features an augmented reality heads-up display that projects vital information directly into the driver's line of sight. While Euro NCAP has awarded the EV6 with a 5-star safety rating, the NHTSA has not yet rated the Kia EV6 on their safety standards.
Safety Features in Tesla Model 3:
Safety is a priority for Tesla, and the Model 3 is no exception. The Tesla Model 3 offers a host of safety features, including automatic emergency braking, lane departure warning, traffic-aware cruise control, and a blind spot monitoring system. Additionally, the Model 3 excels in safety ratings, receiving a perfect 5-star rating on NHTSA safety tests and securing the Top Safety Pick+ award.
Comparison (Consider these factors when choosing between the two models):
Both the Kia EV6 and the Tesla Model 3 are equipped with advanced safety features
Tesla Model 3 has obtained better safety ratings from established safety organizations like the NHTSA, while the Kia EV6 has yet to be rated by the NHTSA
The Kia EV6 offers an augmented reality heads-up display as an additional safety feature, while the Tesla Model 3 does not offer this
Based on your preferences for technology and safety features, either model could be a solid choice. The Kia EV6 offers a more traditional dashboard layout and supports Apple CarPlay and Android Auto, while the Tesla Model 3 has excellent safety ratings and a minimalistic touchscreen interface. Keep these factors in mind when deciding which EV best suits your needs.
Here is a Comparison Table for the Kia Ev6 and Tesla Model 3 Based on Crucial Factors:
| Feature | Kia EV6 | Tesla Model 3 |
| --- | --- | --- |
| Starting Price | Around $43,000 | $48,490 |
| Insurance Costs | Approximately $1,670 per year | Approximately 30% more than average |
| Ride Quality & Comfort | Quiet, refined, and comfortable | Sportier, droning noise in the cabin |
| Build Quality | Better overall build quality | Issues with the build quality |
| Electric Horsepower | Varies between models | Higher performance in acceleration |
| Range | 206 – 328 miles depending on the model | 267 – 358 miles depending on the model |
| Exterior Design | Aggressive, futuristic | Smooth, minimalist |
| Interior Design | Sophisticated and driver-centric | Minimalistic |
| Technology & Infotainment | Apple CarPlay, Android Auto, AR HUD | Central touchscreen, no CarPlay or Android Auto |
| Safety Features | Comprehensive ADAS suite, AR HUD | A wide array of safety features |
| Safety Ratings | 5-star Euro NCAP rating | 5-star NHTSA rating, Top Safety Pick+ |
| Warranty | 5 years (100,000 miles) basic, 10 years (100,000 miles) battery | 4 years (50,000 miles) basic, 8 years (100,000 miles) battery |
| Customer Service | Praised for support and cooperation | Mixed experiences, can be slow |
Please consider these factors when comparing the Kia EV6 and Tesla Model 3 to make an informed decision. Each has its unique strengths and weaknesses, and your preferences will ultimately determine which electric vehicle is the best fit for you.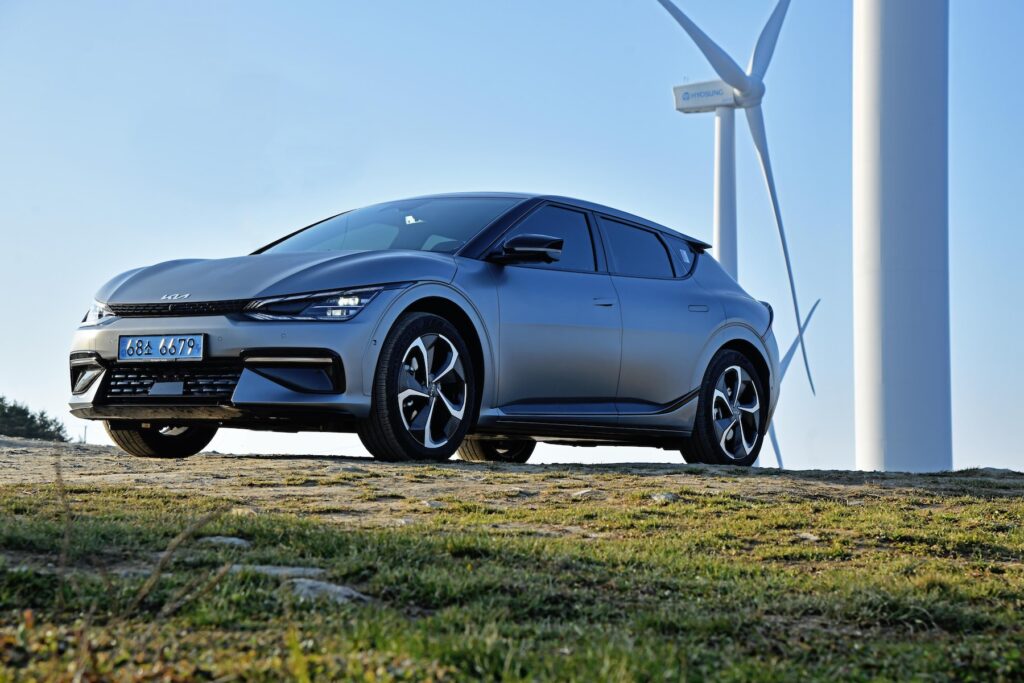 Final thoughts
In summary, both the Kia EV6 and Tesla Model 3 are fantastic choices for anyone looking to purchase an electric vehicle. Each has its unique strengths and potential weaknesses, but ultimately, the decision boils down to your specific needs, priorities, and preferences.
Consider factors like warranty, available charging networks, features, budget, and aesthetics, and take both models for a test drive to get the most accurate idea of what suits you. Whichever vehicle you choose, the Kia EV6 and Tesla Model 3 are testaments to the strides made in electric vehicle technology and the bright future of greener transportation.
References: