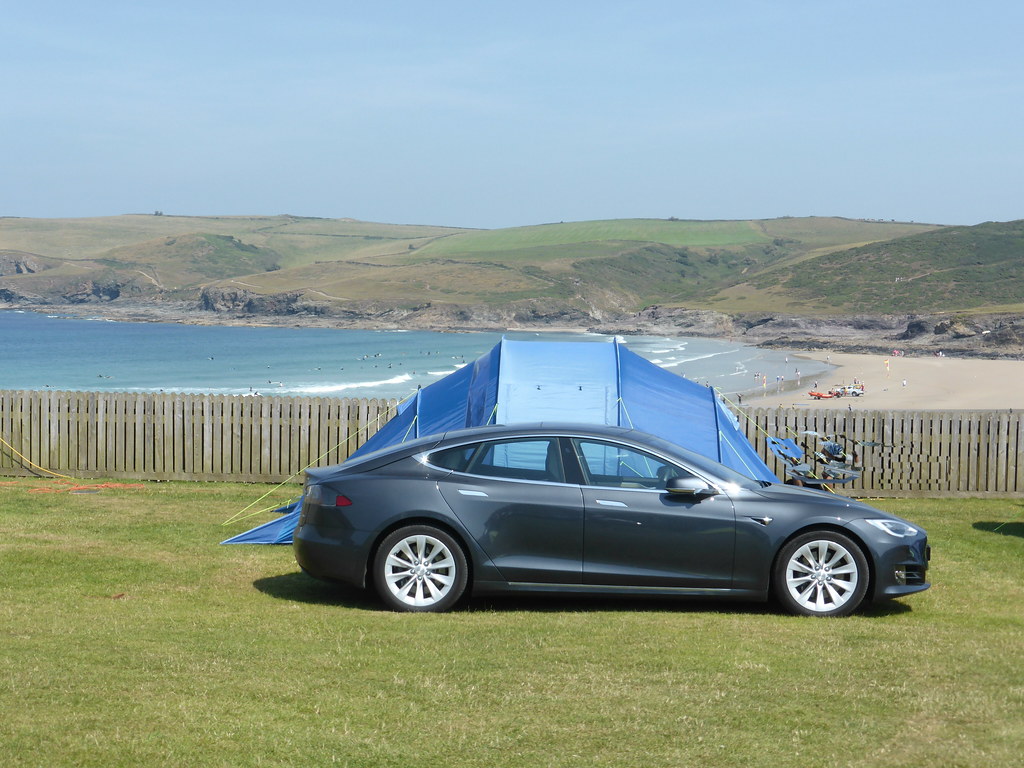 Photo by Andrew Bone licensed under CC BY 2.0. Rechargd.com is reader supported. We may collect a share of sales or other compensation from the links on this page. As an Amazon Associate, we earn from qualifying purchases.
Does the idea of glamping or adventuring excite you? Perhaps you just want to take your Tesla car for a road trip but you don't want to hurry off to find somewhere to stay overnight. Well, in that case, Tesla has you covered.
With Tesla Camp Mode, your car is converted into a comfortable and breathable cabin. Features include maintaining the airflow inside the car, as well as the lighting, the temperature, and even the music. The car needs to be in park mode on a level surface and the battery percentage generally needs to be above 15%. The security alarm and walk-away lock will be disabled when in Camp Mode, so you have to manually lock the car from the inside so that no one could break-in.
Tesla introduced the 'Camp Mode' in its 2019 holiday season update,  2019.40.50.
How Did Tesla Evolve Into A Comfortable Cabin?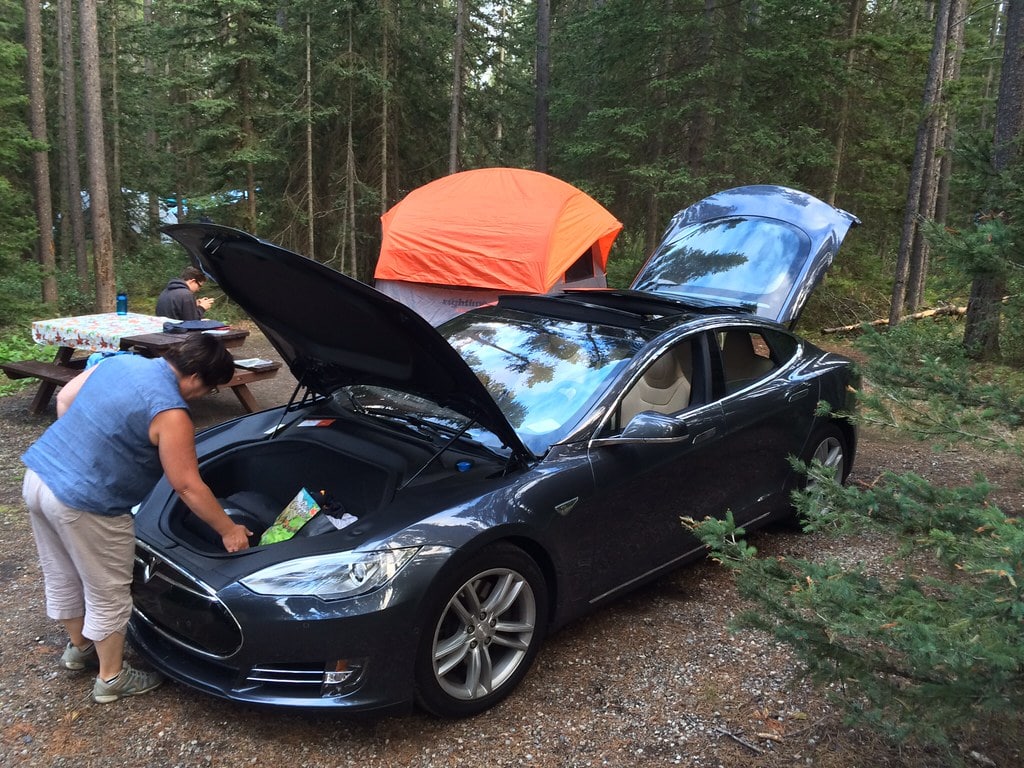 Tesla car owners have been taking their cars camping even back to 2012, due to the car being able to fit a mattress into the back of a Model S sedan because the rear seats were foldable. However, one of the problems with sleeping in the car overnight was you couldn't run climate control for long without running the battery down.
In 2017, Tesla released a software update with the ability to keep climate control running for an extended period of time while the car was parked on level ground. The new Autopilot 2.5 software update was already labeled as the first step to what became Camp mode.
For the Tesla owners who had already been using the car as a Camper alternative, being able to maintain climate control throughout the night while parked was a welcome addition to the list of Tesla features.
In 2018, Elon Musk announced on Twitter that Tesla would be adding party and camper mode soon to Model S, X, and 3. His tweet went on to say, this would include maintained airflow, selective lights, music, and power devices for 48 hours or more while parked. He went on to exclaim, "Big batteries rock!"
A little further down the line, in 2019, Tesla uploaded a YouTube video Discover: Camp Mode, showing a couple taking their car onto the beach for a picnic and deciding to camp out for the night in their car.
The idea that Tesla car owners could turn their cars into an all-in-one device to power camping adventures is an intriguing one, particularly given that the last few years have seen a huge increase in the popularity of  VW campers and the tiny home movement. However, little focus has been placed on using a car for traveling and sleeping in up until recently.
How Do You Enable Camp Mode and What To Expect?
To enable camp mode, ensure you are in park mode, then touch the fan icon at the bottom of the screen and tap the 'Camp' icon. It is important to note that the car needs to be in park mode on a level surface and the battery percentage generally needs to be above 15% to engage in camp mode. The 15% essentially ensures that you can reach the next charging station in time.
There have been personal accounts from Tesla car owners, however, where it was possible to use Camp mode at as low as 5%. This comes after an announcement in 2020, where it was stated that Tesla was working on optimizing battery use to enable Camp Mode to be activated at less than 15%.
Many RV parks also offer the option to charge most electric vehicles, allowing you to charge en route before your next day's adventure. There are also many places where you can charge your electric vehicle for free.
Camp Mode on average consumes around 10% or 7-8kWh of battery for 8-9 hours. In extreme weather conditions, the battery drain rate will increase more quickly and you can expect to consume approximately 14-15% of the total battery percentage for 8 hours.
This is due to the system needing to work harder to maintain the temperature in the car. In Summer, when the outside temperature is around 71.9°F, Camp Mode can consume 1% to 2% of the battery per hour if the A/C is set to 69°F.
Many YouTubers have taken to the platform putting Camp Mode to the test in extreme temperatures, all in the name of science, of course, to see how well this feature performs.
Nonetheless, there are a lot of different variables to consider when putting your Tesla car in Camp Mode. You can also consider that if you have the Tesla Model Y or Model 3 you can expect to see more energy efficiency.
Pros and cons of Tesla Camp Mode and an alternative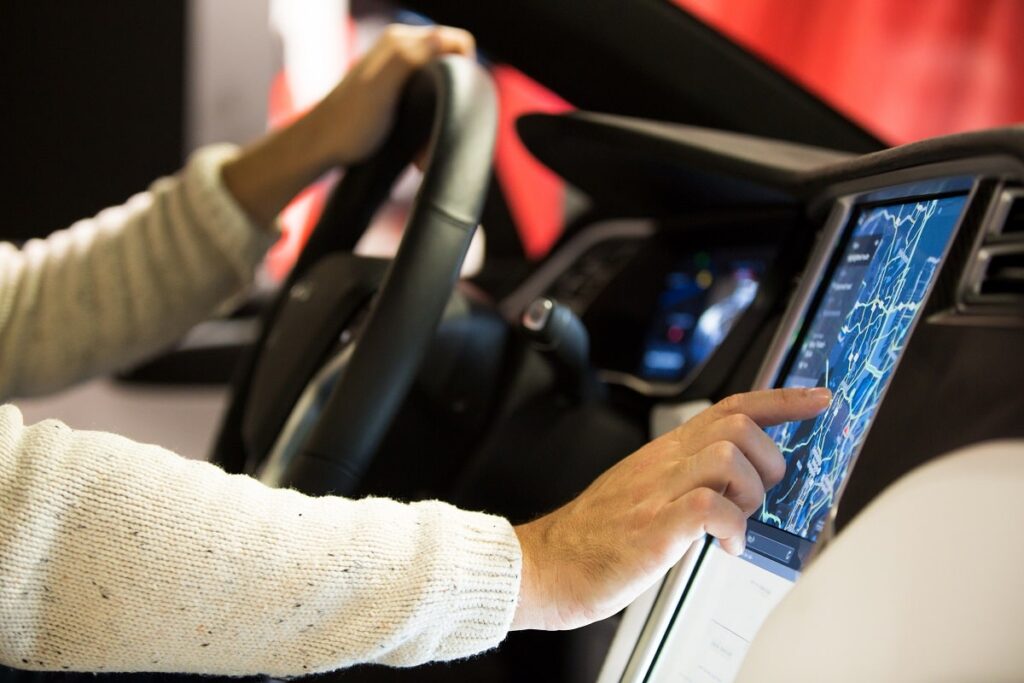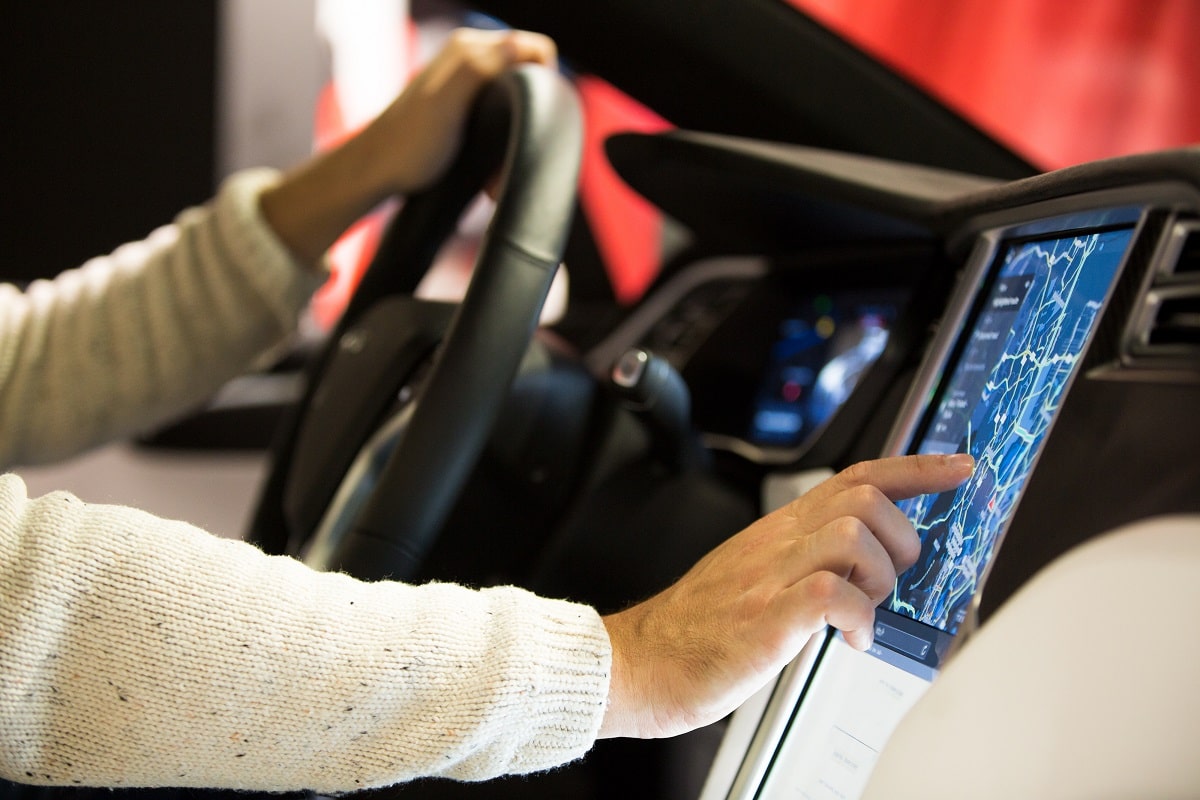 According to Tesla car owners, this neat feature can come in handy whether you are planning a trip and don't want to pay a high accommodation cost or if you are caught in an extreme weather situation where it is better to stay put rather than to risk driving on in difficult weather conditions.
So what is the verdict? Well, polarized, to say the least. Whilst some Tesla car owners swear by this mode, for others it's a hard pass. While some may not be adventurers by nature, others would rather just go a different route to create a comfortable setting for the night under the stars.
What are the benefits of Camp Mode?
Camp Mode puts all the settings in one place rather than having to go through the rigmarole of setting everything manually
Enough room for a mattress to fully lie out and the Model S and X can even accommodate a queen mattress to accommodate a couple and a child
Save money on accommodation
Ability to regulate the temperature throughout the night in extreme weather
Ability to charge devices and play music
What about the cons?
The touchscreen remains on, which people can find difficult to sleep with
Rear vents blow cold air, even if the weather outside is cold
Consumes a lot of battery power
Need to ensure you are close enough the next day to a charging station so you don't run out of power
What about an alternative to Camp Mode? It is possible to do a similar Camp Mode manually although some argue this isn't as straightforward as just hitting the Camp Mode button.
Steps include:
Turning off the vehicle lights
Setting the desired in-vehicle temperature to 'Keep Climate On'
Turning on the rear air vents
Turning off walk-away door locks
Turning off the vehicle's dome light and Sentry
Turning off the alarm under Safety and Security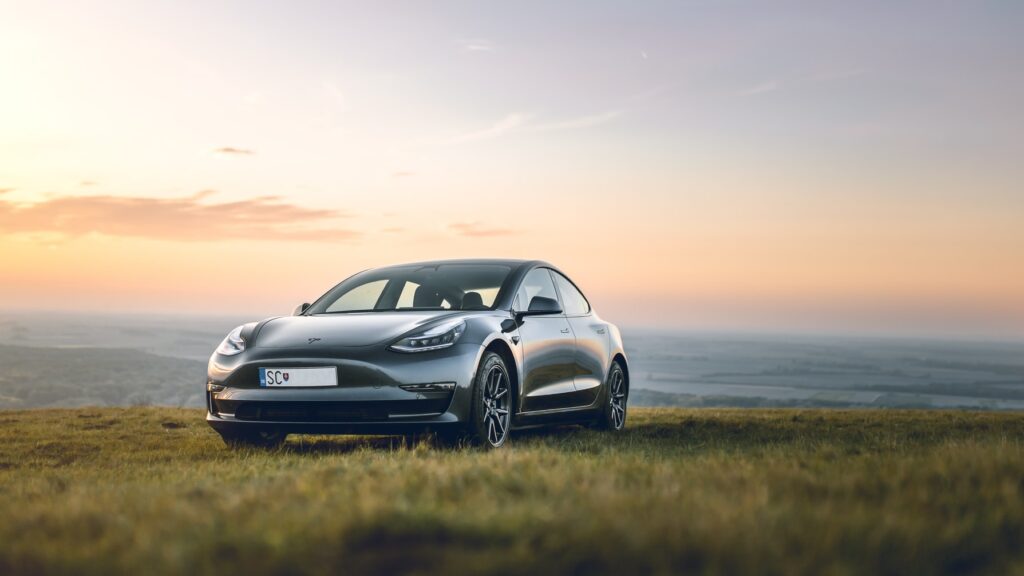 Whether you are going on a road trip or off on an adventure, Tesla camp mode makes it easy to turn the car into a cozy sleeping spot for the night or two. Being able to regulate temperature, particularly if you are traveling in extreme weather conditions can be a bonus but battery consumption is something to bear in mind.
Having enough room to put a queen mattress in the Model S and Model X, enough for a couple and a small child is another benefit. Plenty of car owners are taking advantage of Camp Mode, carving the way for a new way to travel