Just been discussing with friends, whether it is possible to connect a Tesla Model 3, to any type of charger, or can you only use the Tesla Supercharging stations?
The good news is, you are not restricted to using only the Supercharger stations. There are several options to choose from, it's one of the great under-appreciated facts, but, there's no all-electric vehicle in this price range, that has the same charging capacity, and perchance, more importantly, a more comprehensive choice of charging options than the Tesla Model 3.
Four options to choose from
To make connecting, and charging the Tesla Model 3, easy, and more convenient there are four charging, and product options available
Home Charging
Supercharging
Public Charging
Mobile Charging
and now we're going to take a look at each of these options.
Home Charging
Home charging tends to be the principal source of charging for most Model 3 owners, and while there are several home charging options available, we're only going to look at the Tesla recommended Wall Connector and the alternative Juice Box system from EV Charging.
Perfect for overnight charging
Typically installed in the garage for ease of use, and for security, the Tesla Wall Connector is ideal for charging your Model 3 overnight, since it will add roughly 50 miles (80 km) of range during the charging period, which is often enough to cover a daily commute.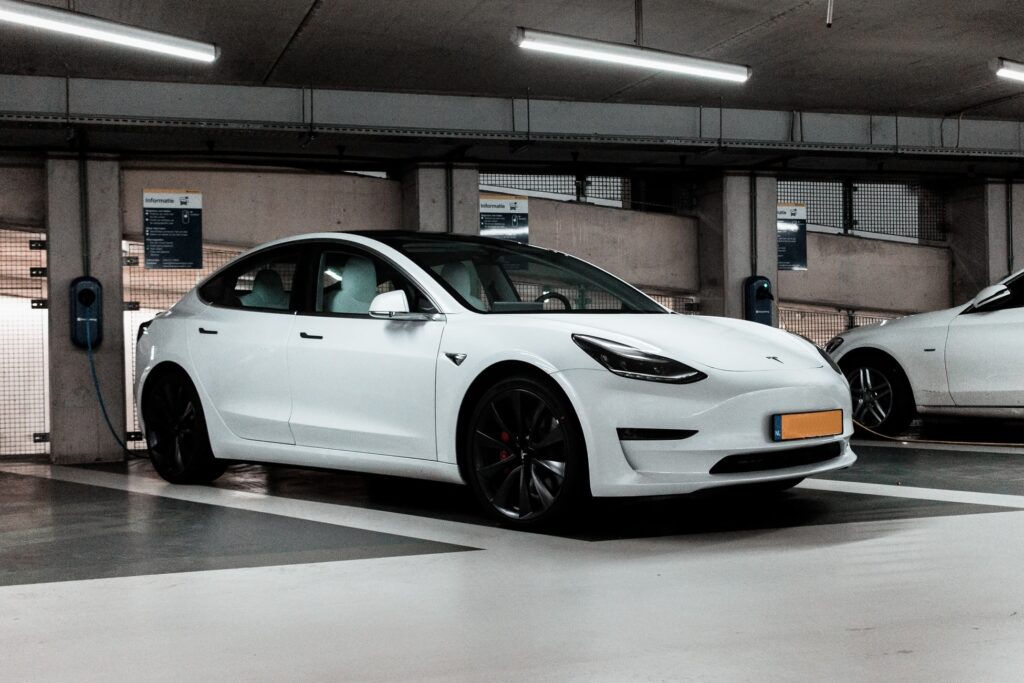 Convenient home charging
Outfitted with a permanent 18-ft power cable, the wall connector is an efficient, and convenient home charging solution that is compatible with any home electrical system.
The great advantage of fitting a wall connector is that you don't have to drag your mobile connector lead in and out of the car each time you need to home charge.
Least expensive
It is also pretty much the least expensive solution that can support amperage up to 72A, which is more than plenty for either Model 3 options, plus it has power-sharing capabilities for more than one Tesla.
Other advantages of the Tesla Wall Connector are that the button on the handle opens your car charge port when pressed, which saves you one step in the charging process.
Using an approved Tesla installer
With regards to installing a wall connector, Tesla does recommend that the installation should be undertaken by one of their approved electricians, to ensure no issues with the installation at a later date.
Juice Box – Level 2 Home Charger
The wall-mounted Juice Box home charging station from EV Charging is a very stylish 240 -volt Level 2 smart charger, providing a faster 12-60 miles of range per hour of charge. Although it is faster than the Tesla version, the Juice Box might be more expensive to use depending on your power supply circumstances.
Easy to install
Like the Tesla version, it is straightforward to install and comes with a slightly longer 25-ft power cable, along with a built-in connector holster, and cable management system attached below the housing. The wand is fitted with the J1227 universal adapter so it is compatible with the Tesla Model 3.
Smart Charger
It is a smart charger with WiFi capability so you can monitor and schedule electric vehicle charging with an intuitive mobile app & web portal to help save you time.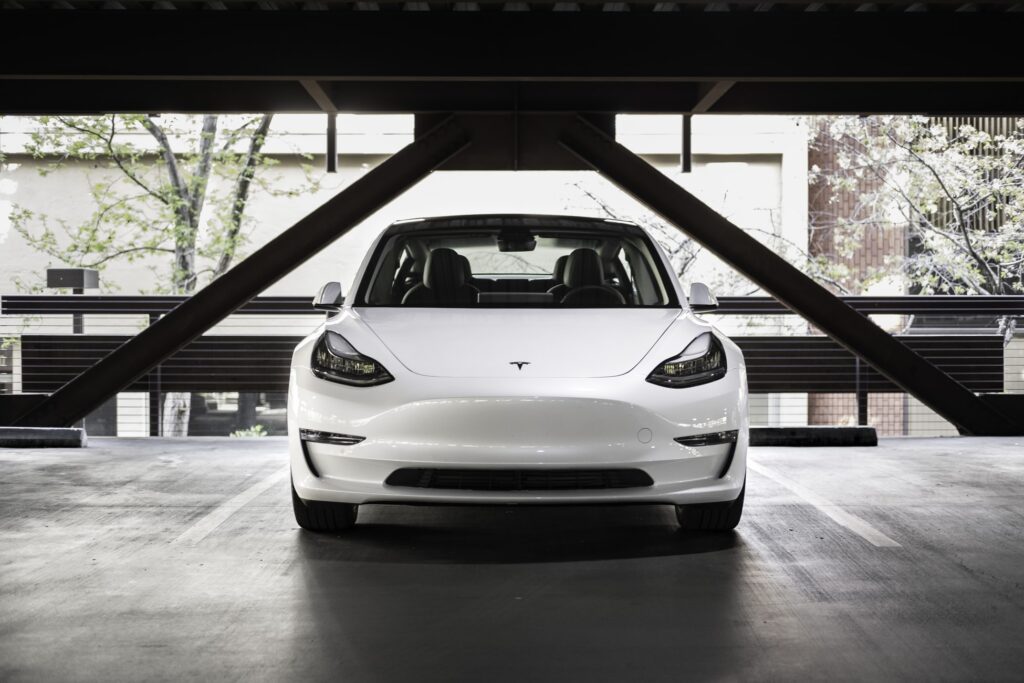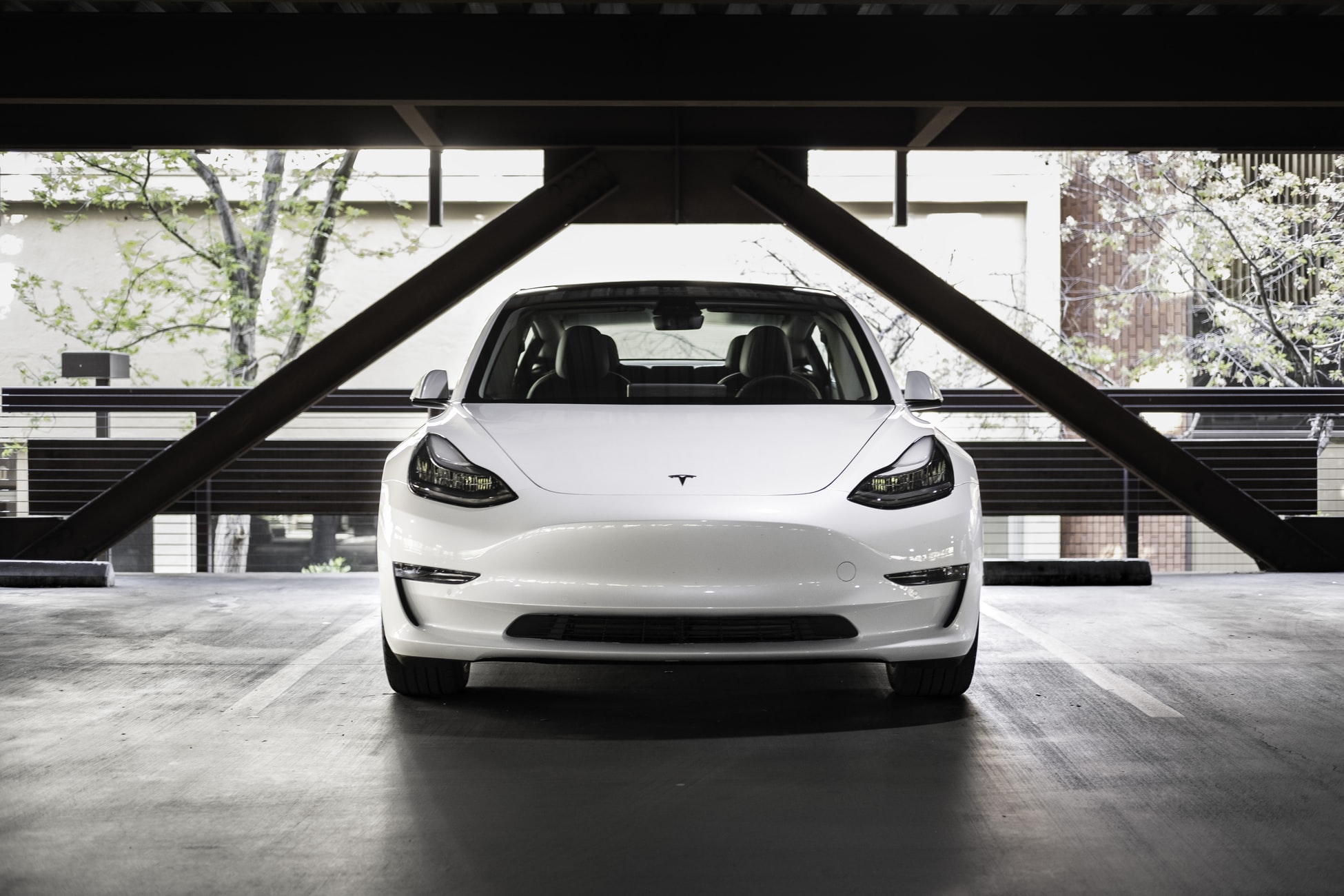 Tesla Supercharging Stations
Conveniently placed on well-traveled routes and throughout the majority of major cities and urban developments, fast charging or supercharging stations is where Model 3 shines when compared to other electric vehicles.
Most EVs today are limited to a DC fast-charging capacity of around 50kW, but Tesla vehicles, including the Model 3 are capable of 120 kW, which translates to about 170 miles (274 km) of range added in about 30 minutes.
Ideal for long road trips
Though the DC fast-charging rate can be affected by several different factors, like state-of-charge, temperature, and the occupancy of the stalls at the Supercharging station, generally speaking, if you don't have a lot of power left, you could add about 170 miles (274 km) of range in about an hour.
While supercharging is a quick and efficient means to charge your Model 3. You should remember that they were created to get you back on the road quickly on long trips and to allow you to travel greater distances without the need for continually charging.
Can harm the battery
So if you constantly use this type of charger, for just daily commuting, you can ultimately harm your car's battery, so we wouldn't consider one for a home installation; they are also cost-prohibitive for most EV owners.
Public Charging Stations
Even with such a vast network of Supercharging stations around the globe, it doesn't always mean there is one close at hand or when you need to charge your Tesla Model 3, and, that's when the super stylish SAE J1772 (or 'J' plug as it is referred too in North America) adapter saves the day.
J1772 universal connector
Supplied with all Telsa Model 3's, the J1772 is a universal adapter, that lets you charge at any public electric vehicle station. You simply attach the connector to the car and then click on the charging wand, and within seconds you're ready to start charging.
Level 2 public charging stations
For those who may be a little unsure, what we mean by Level 2 public charging stations. These are the third party owned and operated charging stations, from companies like Chargepoint, EVGO, Volta, Blink, and others that you might find in larger car parks, around town, and at destinations, including hotels, parks, and restaurants.
Effectively they are a stand-alone 240-volt power source, similar to the one that you would plug your oven or clothes dryer into, which lets you charge by the hour.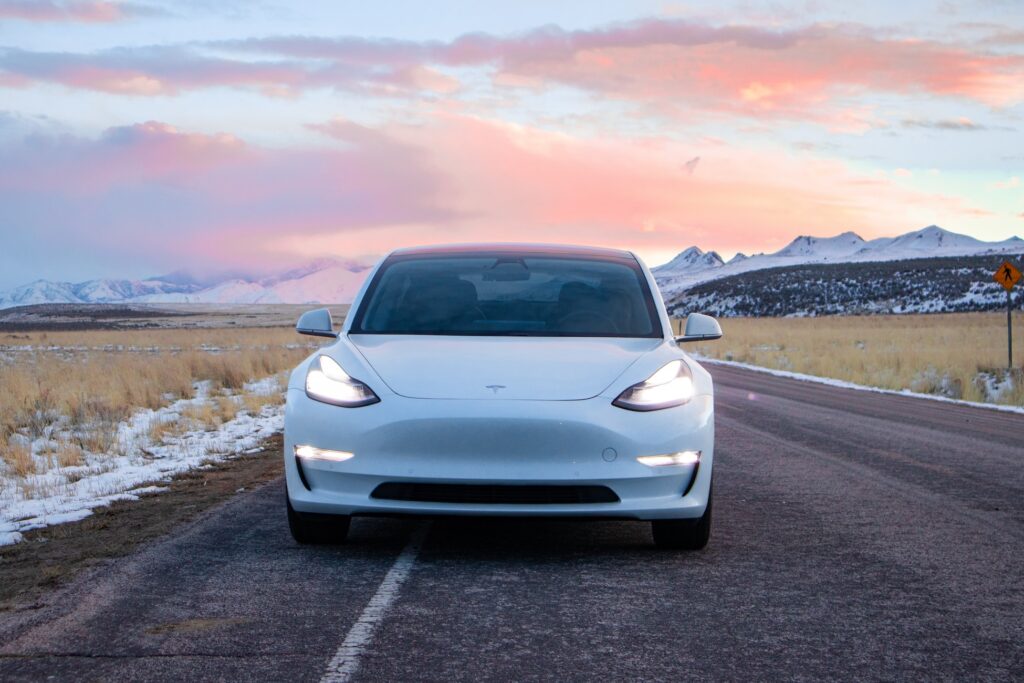 Slower charging speed
While they make great companions to Tesla Supercharger network, their charging times can be much slower than a supercharging station, for example, a Model 3, on a 240-volt Level 2 charger will only achieve around 25 miles of range per hour.
Not always free to use
It is worth remembering before you use a public charging station that while some of the stations are free to use, others do charge for their service.
Mobile Charging
To ensure that charging is never a problem and to prove that Tesla covers all their bases, the Model 3, comes equipped with a Mobile Connector kit as standard. This is a compact bundle that lets you charge your car from various types of outlets at medium to low speeds.
Great when visiting family and friends
Fitted with a 20-ft power cable, the mobile connectors let you connect to any standard electrical outlet – which is great if you're visiting friends or family. The mobile connector will also take the J1772 adapter for use on Level 2 public charging stations.
Different connector options
You can also buy separately from Tesla online, a further choice of six different connector options, these will allow you to charge anywhere from 3 miles of range per hour up to 30 miles of range per hour. The mobile connectors and charging kit ensure that wherever you're traveling in the world, you'll always be able to connect your Model 3 to a power source.
Resolving any confusion between connecting and charging
With regards to the Tesla Model 3 and all Tesla's, it's worth remembering that the wall connector, the mobile connector, and the J1772 adapter are not "chargers." They are what is termed as Electric Vehicle Supply Equipment (EVSE) and their primary purpose is communication with the vehicle and to act as a smart switch.
The EVSE does not allow high voltage to be passed until it has negotiated with the vehicle and they have matched on the correct voltage, and current to be supplied. Once that is completed, the charger in the car converts the incoming 100-250 volts AC to the appropriate DC voltage to charge the battery.
Approved NEMA Products
The Tesla Wall Connector, along with both the J1772 adapter and all of the adapters in the Mobile Charging kit along with the Juice Box charger are NEMA (National Electrical Manufacturing Association) approved products.
You can connect anywhere
So in answer to your question, can the Tesla Model 3 connect to any charger, then it is quite clearly a yes. With such a wide choice of ways to connect, you can enjoy the most charging options of any EV owner on the road, and because you can connect, and charge a Tesla Model 3 at so many locations, charging your car should be the very least of your problems.