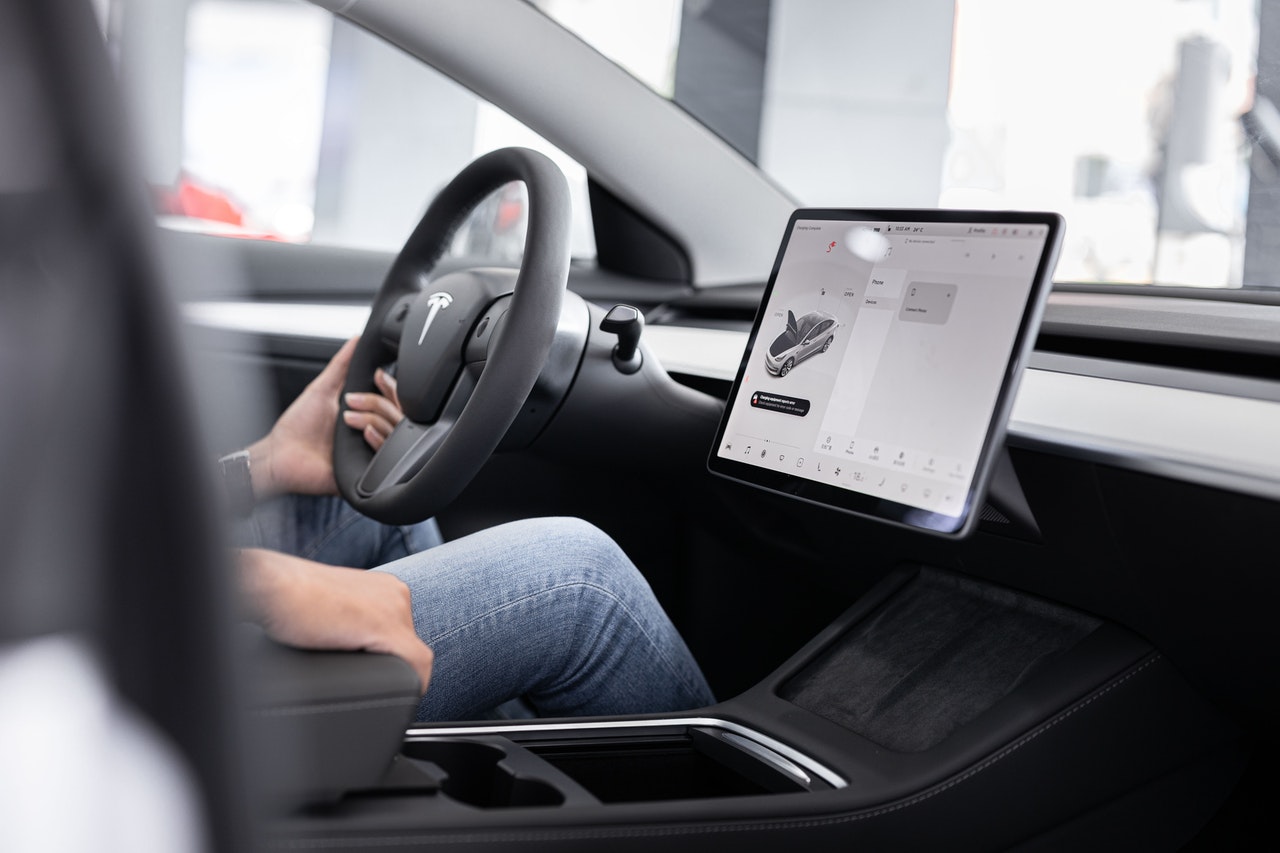 Rechargd.com is reader supported. We may collect a share of sales or other compensation from the links on this page. As an Amazon Associate, we earn from qualifying purchases.
We're thinking of taking our Tesla Model 3 with us when we go away for a long weekend, but, I'm a bit concerned that it might be a bit cramped with three adults, all of our luggage, plus my son wants to take his electric scooter with us.
As standard, the Tesla Model 3′ rear seatback splits into a 60/40 arrangement that can be folded down when you need to carry long loads, and the cargo space of the Tesla Model 3 is 15 cubic feet or equal to 425-litres with the rear seats in the upright position.
Not huge, but bigger than some competitors
At 15 cubic feet, the Tesla Model 3 cargo space isn't that huge when you compare it to 26 cubic feet for the Model S and the vast 88 cubic feet for the Model X. However, with a larger trunk opening it does make it easy to load items, and it does have more space for luggage than you'll find in conventional executive rivals, including the BMW3 Series, Audi A4, and the Kia e-Nero. This is in thanks partly due to a huge storage compartment under the main boot floor, plus the extra 15cubic feet of storage under the bonnet – called the 'frunk' in Tesla speak – which we will discuss on another occasion.
Which all sounds great, but what does it really mean?
Well, firstly having rear seats in a 60/40 split as standard (which is an option that you would pay extra for on some executive cars) means you can retain one or two rear passenger seats, and still have room for larger additional items such as bikes, scooters, etc. that are too big or too long to fit into the existing boot space with the rear seats upright.
Folding the rear seats down is all pretty straightforward, there is a release button incorporated at the top of the left and right-hand side of the seats on the window side, this is simply pushed down to release the seatback from its anchorage point in readiness for it to be folded either flat with the removal of the rear seat cushion or at a slight angle with the cushion left in place.
It is possible to safely access the rear cargo space while the car is moving, by simply releasing one part of the seat within the 60/40 seat configuration – reducing the need for any additional stops.
Lastly, with regards to the rear 60/40 passenger seat configuration, it should be mentioned that the fitting of customized seat covers doesn't have any impact on folding the seats, so there is no need to worry if this is something being considered. Likewise, folding the rear seats will not have any impact on the heated rear seat hardware, so it's okay to activate this option if required.
Car and Driver – Cargo Space Test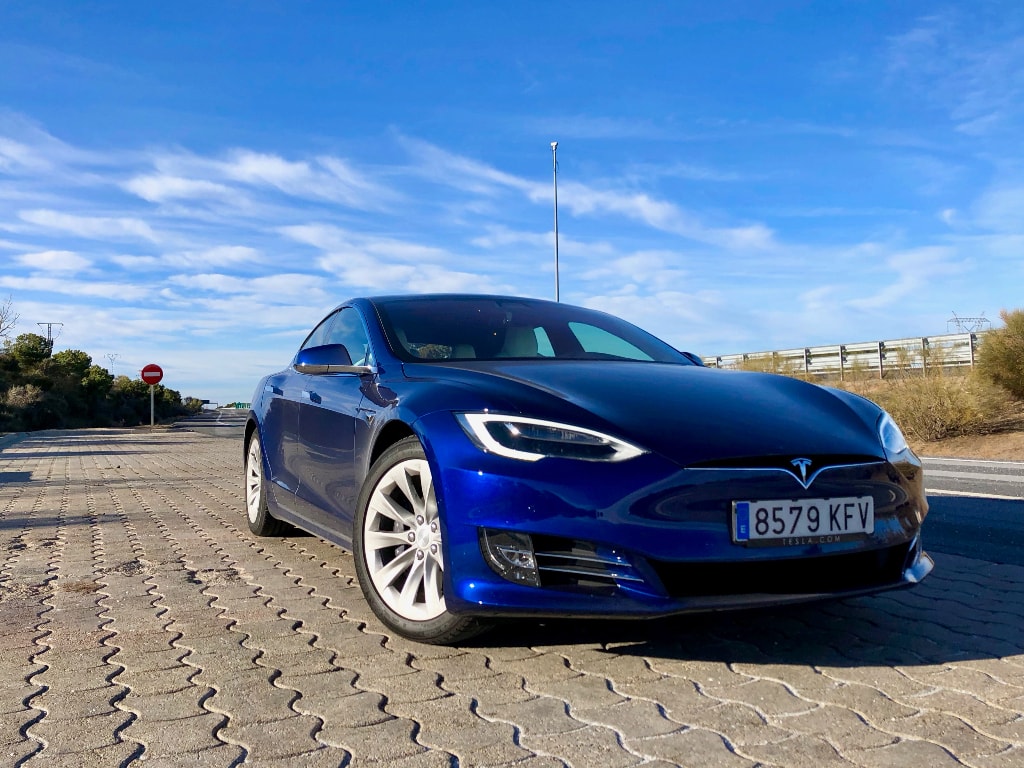 Then to give you an idea of the space and flexibility of the Model 3 and what 15 cubic feet or 425 liters of rear cargo space might look like, Car and Driver magazine in the US, undertook a fairly comprehensive space test and found that you could fit four average-sized airline carry-on bags of 9″(22cm) x14″(25cm) x22″(55cm) with the rear seats upright, and then increase this to a whopping fifteen carry on bags – or a king-sized bed frame from IKEA -your favorite European furniture store with the rear seats are folded flat. 
In terms of the length of items or equipment placed flat that can be carried with either all of the rear seats folded down or with 60/40 configuration in place, it's around 5′ 6″ or 1.68 meters – which is equal to the average height of a man and a woman – so sleeping in the back of the Model 3 with the rear seats folded flat is an option if required – just add an inflatable mattress, and you're set for the night.
Hidden Storage Compartment
As we suggested earlier the rear cargo space in the Tesla Model 3 is considerably larger than a number of its competitors, and this is partly due to the huge hidden storage compartment below the trunk floor – which in terms of size is equal to the volume of 2915 averaged sized ping-pong balls, and has the weight capacity of 130kg or 130 bottles of wine. 
Access to the additional compartment space is made by using the pull-up strap at the rear of the cargo cover, which you can then either pull forward and replace once you have used the compartment or remove it temporarily if the object in the compartment requires additional height space.
A luxury car, not an expensive pick-up truck
And, whilst as we mentioned the Tesla Model 3 does have considerably more cargo space than many of its competitors, it must also be remembered that it is a luxury car, and not a very expensive pickup truck, so it's important to remember not to exceed the maximum Tesla recommended weight limits. 
Which can be calculated using this simple formula, the total weight capacity for the Model 3 – in keeping with the Tire and Loading Information label is 954lbs/433kg, and if we say the average driver and passenger weight is 150lbs/60kg each, then in this instance the total available cargo weight would be 654lbs/313kg – weight capacity. 954/433kg – drive and passenger weight 300lbs/120kg = 654lbs/313kg which is equal to 130 copies of War and Peace, 65,000 sheets of A4 paper, or 900 cans of beer.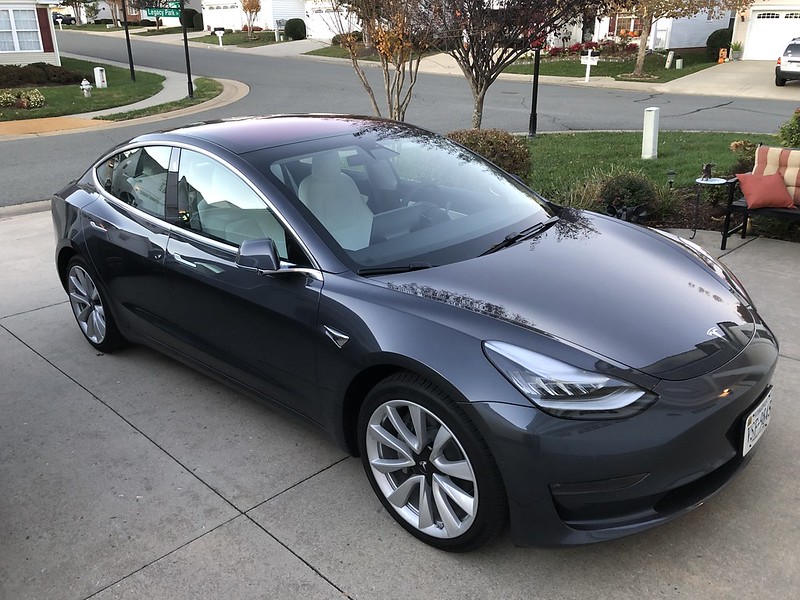 On the subject of weight limits, the weight capacity on the load floor above the lower compartment is a maximum of 60kg, so anything above this weight could cause damage to the floor panel.
The Last Word
The rear cargo space in the Tesla Model 3 is pretty impressive whichever way you look at it, whether it's with just one of the seats or with all three seats folded down. So when it comes to carrying luggage for three adults, and your son's electric scooter it won't prove to be a problem.