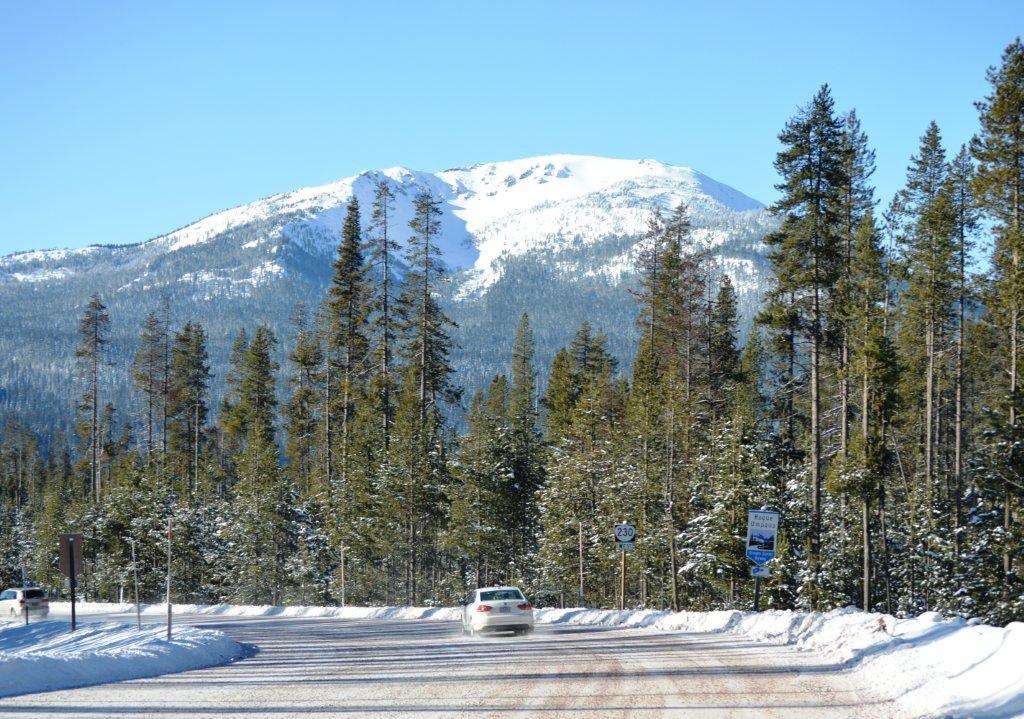 Photo by Oregon Department of Transportation licensed under CC BY 2.0. Rechargd.com is reader supported. We may collect a share of sales or other compensation from the links on this page. As an Amazon Associate, we earn from qualifying purchases.
Tesla cars' performance in cold or extreme weather has been a hot topic with many EV enthusiasts putting their vehicles to the test. So, what is the consensus?
Tesla vehicles do experience a drop in range in cold weather conditions. A lot of factors play a part in just how much of a drop including the temperature, driving conditions, driving mode, and whether the battery is warm. However, there is a wide range of tips and tricks for driving your Tesla vehicle in cold weather conditions and many drivers don't run into any problems. With a bit of planning and preparation, Teslas still perform well in cold weather conditions.
All electric vehicles suffer from loss of range in cold weather conditions and the range will return to normal once weather conditions become more moderate. 
Both chemical and mechanical reasons contribute to the loss of range experienced in Tesla vehicles in cold weather. Low temperatures suppress chemical reactions and slow down physical processes.
Mechanically, because the interior of the car needs heating, the heat from the motor is directed to heat the battery itself, so a power source is needed to heat the interior. Interior heaters are powered by a high-voltage battery reducing the amount of battery power left for driving. 
Tips For Driving In Cold Weather
While it is normal to see increased energy consumption in cold weather, there are steps you can take to maximize range and efficiency in these conditions. 
Scheduled Department can conserve a significant amount of energy on the road while plugged in. The car will prepare itself by determining the best time to start charging and preconditioning once your specific time is set. You can preheat your car by activating preconditioning or defrost in the Tesla app, saving energy on the road to be plugged in while preconditioning. 
What are the pros and cons of preconditioning though?
Pros
Reduction of the waiting time if you plan to precondition ahead of when you would typically charge
Keeps your battery safe from applying a charge directly to a cold battery
Warms the cabin while the battery is being warmed
Increases range
Allows for regenerative braking 
Cons
Consumes electricity to warm the battery while not drawing current to charge the battery
Requires forward planning for effective preconditioning
Ensuring your battery is warm before driving can help save energy. A blue snowflake icon will appear on the touchscreen if the car battery is too cold to access all its stored energy. This may affect regenerative braking and battery power. The snowflake icon will disappear when the battery is sufficiently warm. 
Conserving energy while on the road can also help conserve energy by maintaining moderate speeds, limiting frequent and rapid acceleration and deceleration. Making use of seat heaters and lowering the cabin temperature can also be beneficial. 
Entering the destination into your navigation in cold weather when your car needs Supercharging can help with preheating your battery. The car will automatically preheat the battery before arriving at a Supercharger, reducing your charging time.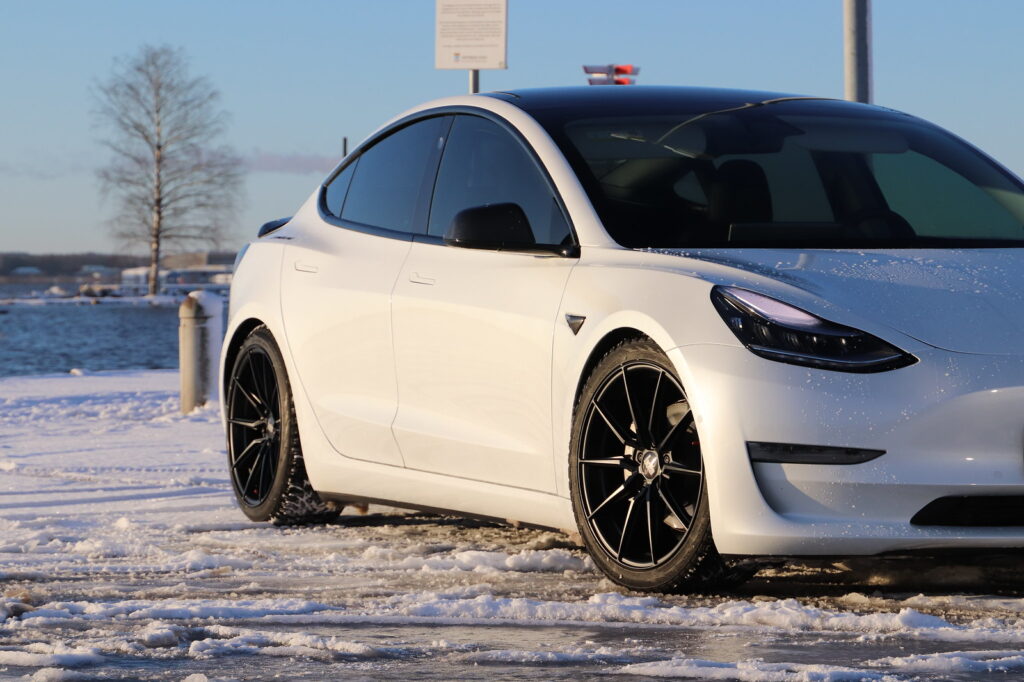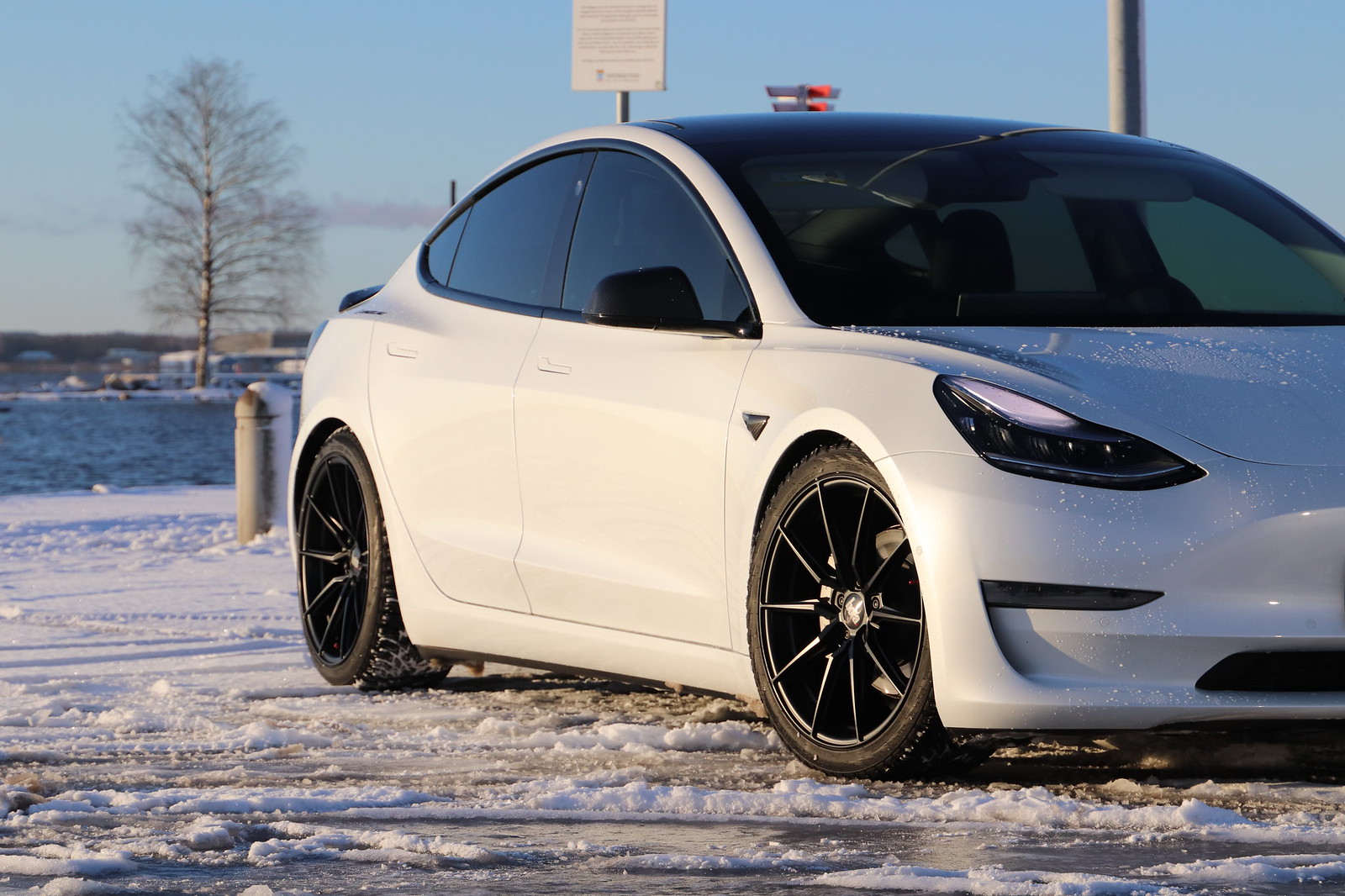 Tesla also recommends leaving Tesla vehicles plugged in as much as possible when they are not being used as the vehicle retains heat by the charging system rather than the battery. This will minimize range loss and maximize performance, however, it will also keep the battery from unnecessary degradation.
Tesla has previously recommended car owners consider using Chill Mode in bad weather conditions. Chill Mode limits the amount of torque that is delivered to the wheels, lowering the risk of the tires losing traction. Switching to a lower power level could also help limit the loss of range in cold weather too. 
What About The Heat Pump?
In early 2020, Tesla began shipping its Model Y cars with an air conditioning system called a heat pump. The system aims to provide both heating as well as cooling requiring considerably less electrical power compared to a traditional resistance heater which forces a large amount of power through coils to generate heat. 
However, a significant number of Tesla car owners reported problems with the car's heating system saying it was not switching on meaning some pretty chilly passengers following an update. Defrosting the windshield added to the dilemma, as it blew cold air around the vehicle exacerbating the situation further. Tesla ended up recalling over 26,000 Model S, X, 3, and Y vehicles from the 2021 and 2022 model years. 
The problem was reported due to software problems causing a valve within a heat pump to stay open, according to documents Tesla provided to the National Highway Traffic Safety Administration (NHTSA). Elon Musk tweeted in January 2022 that they were working on a firmware fix to recalibrate the heat pump expansion valve. The fix has reportedly solved the issue and owners of affected vehicles were encouraged to install the latest firmware in their cars using an OTA update.
Should I Be Concerned About Tesla's Performance In Cold Weather?
Tesla car's performance in cold weather has become a hot topic and a consideration for potential car buyers whether or not to go ahead and purchase a car. While loss of range does happen in cold weather, the loss of range is considerably more noticeable at weather conditions of -20 degrees. So if you are not going to be driving in such extreme weather conditions, you are likely to see only a little change in range. 
There have been a host of tests by EV enthusiasts, companies, and influencers seeing a wide range of results when putting Tesla vehicles to the test in cold weather conditions. According to a test conducted by Recurrent which compared the range between freezing and 21 degrees celsius, Tesla's Model X 75D did not have a loss of range at low temperatures.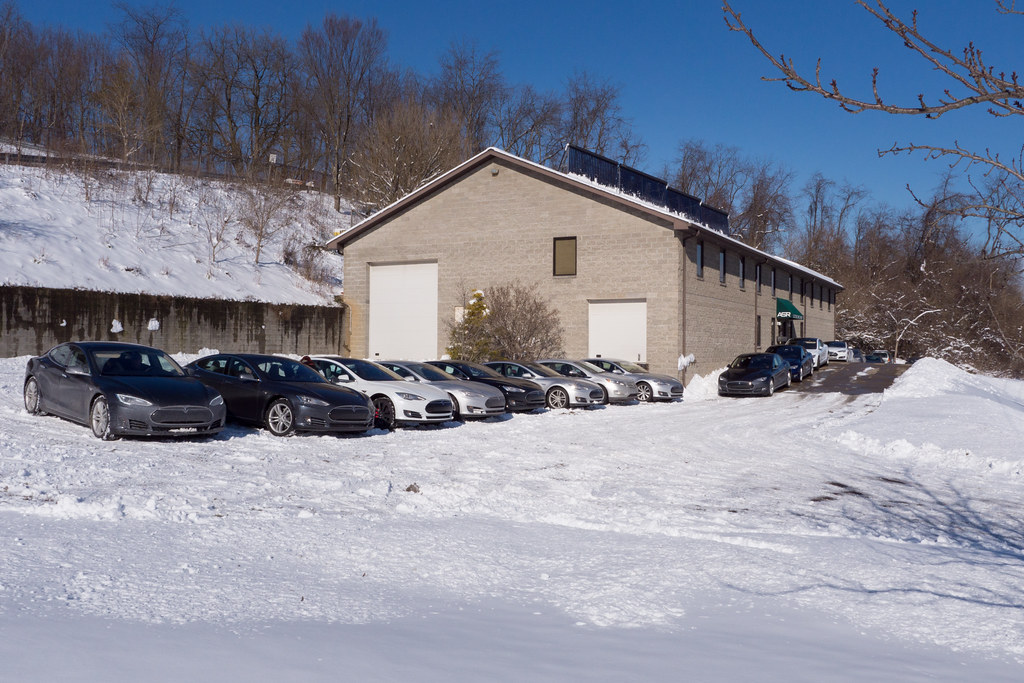 The Model 3 Long Range and Model Y Long Range showed only a 1% loss in range and the model which suffered the worst loss of range was the Model S P100D with 4% loss. However, in more extreme weather conditions, you can expect to see around 20% loss of range. 
So is the loss of range a big deal? Well, that's very much dependent on what access you have to charging networks. Tesla owns and operates the largest global, fast-charging network in the world, comprising over 30,000 Superchargers but ensuring that you can safely get to your next charging station is a must in extreme weather conditions. 
Whether you are looking to go on an adventure or just get from A to B, Tesla vehicles generally do perform well in cold weather conditions provided you follow Tesla's cold weather recommendations and make sure you are as well prepared as you can be. A loss of range is to be expected and varies widely depending on the conditions. Many Tesla car owners do successfully drive with cold weather conditions and you can too.