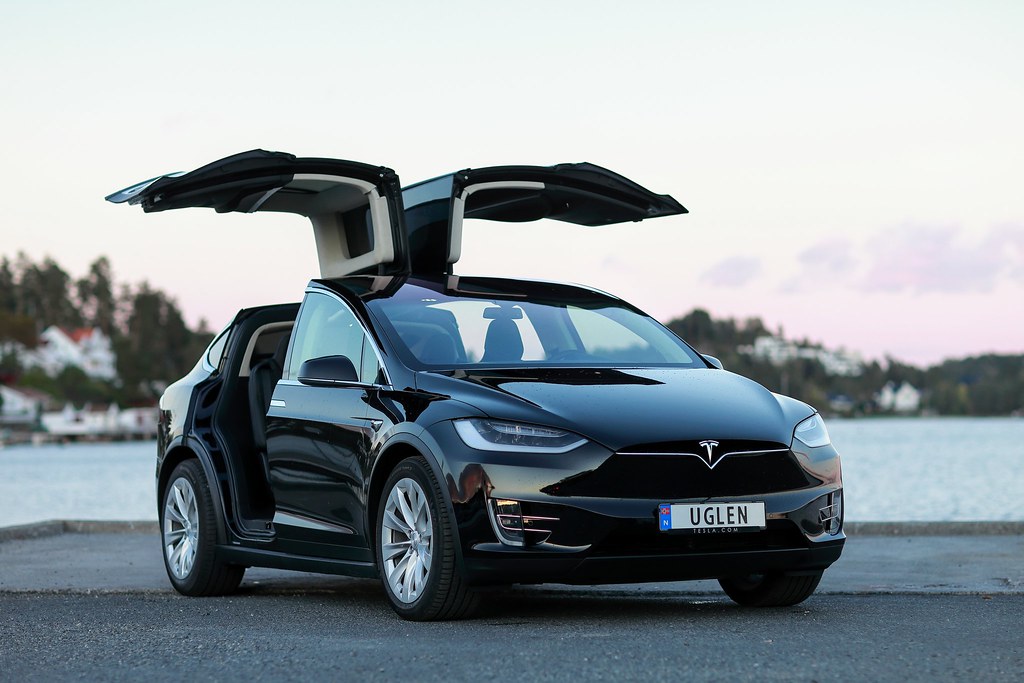 Photo by Pål-Kristian Hamre licensed under CC BY-SA 2.0. Rechargd.com is reader supported. We may collect a share of sales or other compensation from the links on this page. As an Amazon Associate, we earn from qualifying purchases.
Driving in harsh winter conditions is no fun at the absolute best of times, so the thought of packing up the family along with everything else associated with driving halfway across the country in the new Tesla Model X wasn't something that was filling me with absolute joy. Then to make matters worse, a friend suggested that if I was taking the Tesla, I should make sure to pack a set of snow chains…
Snow chains are something you typically associate with giant trucks fighting through elements on TV, not a luxury crossover like the Tesla Model X. But it seems there are certain scenarios where fitting snow chains to the Tesla Model X might not be such a bad idea.
What Are Snow Chains?
Invented in 1904 by Harry D. Weed in New York – it's thought that Weed got the idea for snow chains by seeing truck drivers wrap rope, or even vines, around their tires to increase traction on muddy or snowy roads.
Snow chains are devices fitted to vehicles' tires to provide maximum traction when driving through snow and icy conditions. Although named after heavy-duty steel chains, snow chains can often be made from various materials and come in multiple patterns and strengths. 
Typically snow chains are usually sold in pairs and often must be purchased to match a particular tire size (tire diameter and tread width). However, some designs can be adjusted to fit various tire sizes.
Where Do You Fit Snow Chains?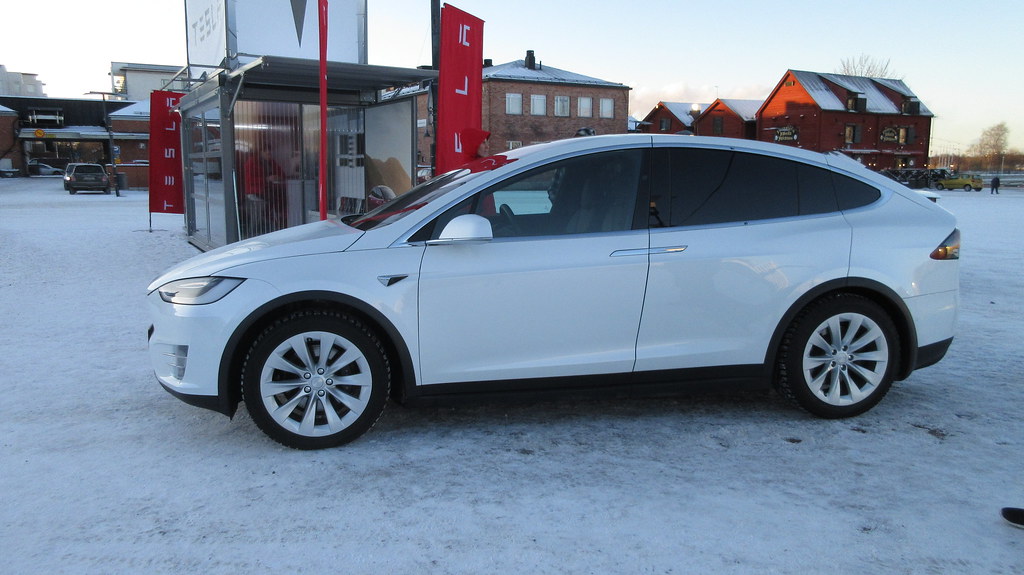 Snow chains are attached to a vehicle's drive wheels, or unique systems automatically deploy chains that swing under the tires. Driving with snow chains fitted can drastically lower fuel efficiency or range in the case of an EV and can reduce the allowable speed to approximately 50 km/h (30 mph). Still, they help increase traction and braking on snowy or icy surfaces.
How Do I Know When I Need Snow Chains?
Realistically you should only consider using snow chains on roads that are either compacted with layers of heavy snow or ice. The result of misusing chains on clear roads can lead to considerable damage to both your tires and the actual road. If you should find yourself on a road that's undergone ploughing or has been recently salted, pull over and remove the chains
One tip that's often forgotten about snow chains is to make sure to fit them before they're needed. In other words, when the roads start to become covered in snow, it's a good time to put them on. Far too often, drivers will wait until the snow is already piled high before fitting their tires with chains. Not only can that be too late it also makes fitting the chains far more complex and time-consuming.
Are Snow Chains Effective?
Even if your Tesla Model X is in all-wheel drive and you've fitted winter tires, fitting snow chains will give you an extra layer of safety, particularly if you're combatting snowy climes or driving in mountainous regions. 
They tend to be incredibly durable and give you far greater control in snowy and icy conditions. However, they have their downsides in that they can be expensive, heavier, and cumbersome to install, and while snow cables are lighter and easier to put on, they aren't as long-lasting and give less traction.
Do I Fit Snow Chains to all Four Wheels on the Tesla Model X?
NO, Tesla recommends that you only fit snow chains to the rear wheels of Model X vehicles with 20″ wheels produced in 2021+ and Model X vehicles with 20″/22″ wheels made in 2015-2020. To help know what size tire you have fitted on your Tesla Model X, you can see the size of the tire on the side of your tire or see your owner manual.
How Do I Fit Snow Chains to a Tesla Model X?
Fitting snow chains to your Tesla Model X is not that difficult but does require patience, and it's worth practicing a few times before you set out. There are plenty of videos on various Social Media platforms. Also, Tesla has an excellent video on their support page that takes you through the installation process and, more importantly, shows you how to remove the snow chains.
Where Can I Buy Snow Chains For My Tesla Model X?
It seems the best place to buy snow chains for your Tesla Model X is via the online Tesla shop. Their König K-Summit K67 Snow Chains provide excellent traction and durability in snowy and icy conditions. They have one fixing point on the drive wheels' outer side and are pre-configured for your Model X wheel size with no complex attachments. 
When it comes to using snow chains, Tesla stresses that unrecommended snow chains have been shown to cause extensive suspension and other vehicle damage. They also recommend not exceeding 30mph (50kph) when driving with snow chains fitted. Furthermore, snow chains should not be used when driving your vehicle off-road.
How Does the Tesla Model X Perform in the Snow?
The Tesla Model X stands up well against the harshest of winter conditions and offers several key advantages over many other EV's in its class and many of the traditional ICE cars. This is due mainly to its standard dual-motor all-wheel drive, fantastic torque, overall weight, a low and balanced center of gravity.
The electric drivetrain is incredibly smooth and produces full torque from a standstill, which means you get better traction. So controlling the power in wet, slippery winter conditions is extremely easy; just a delicate touch on the accelerator pedal, and the car starts to ease forward slowly.
Exceptionally responsive all-wheel traction helps keep the car firmly in control by apportioning the right amount of power to whichever wheel has the most traction and cutting the power to which wheel doesn't have traction. Meaning you're unlikely to go sliding into oncoming traffic or, worse, still off the road and end up in a ditch.
Driving in the Snow.
Driving your Tesla Model X in the snow on a long trip shouldn't be any different to that from driving on a clear dry summer's day. As always, you just need to plan ahead and be mindful of other road users. 
You should also be aware that harsh winter driving conditions, particularly long uphill stretches, can have an impact on the range of your Model X, so it's essential you plan your journey to coincide with the Tesla charging stations along your route.