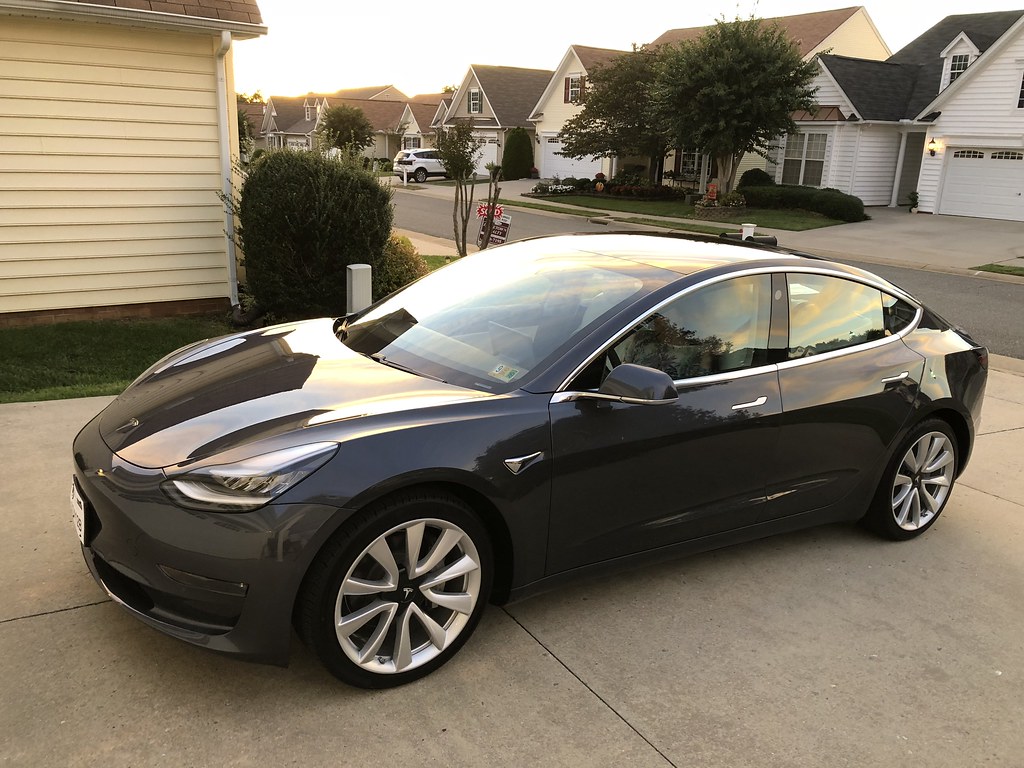 Photo by Mike Fonseca licensed under CC BY-SA 2.0. Rechargd.com is reader supported. We may collect a share of sales or other compensation from the links on this page. As an Amazon Associate, we earn from qualifying purchases.
Imagine getting your new Tesla Model 3 and within a month or two it has started to rust. For some disappointed car owners, this became a reality. But how likely is it for your Tesla Model 3 to rust?
While the majority of Tesla's feedback on the quality of its vehicles is positive, there have been a number of complaints raised about rust in the Tesla Model 3. In 2019, a few YouTube videos emerged from disgruntled car owners who claimed that their new Tesla vehicles were already showing signs of corrosion and rust. Others took to forums with similar complaints.
When customers approached Tesla though they were told paint wearing off was not covered by the warranty. Most car owners, it appears, have not yet had a problem with rust or corrosion though.
The rust problems were initially thought to be a temporary hiccup in production. Nonetheless, customers affected by this problem were less than happy, and understandably so. 
One Finnish Tesla customer contacted the Finnish Chamber of Commerce and asked them to do a goods inspection. The technical audit of the vehicle found that there was missing paint around the front and rear hinges from the underside of the doors, but also that the fitting of the doors and hatches was not adequate, which was also a contributing factor to the paintwork deteriorating. 
When a paint thickness test was conducted, it also found that the paint was uneven, ranging from 106 microns whereas the average in the industry ranges from 110-150 microns. However, some areas had as little as 70 microns of paint. The report stated that this was below the lower tolerance range given by the vehicle manufacturer. 
What Was Tesla's Response?
While it is difficult to find an official Tesla response concerning the Tesla Model 3 rust claims, following the complaints about the paintwork on Model 3s it was noted that the digital manual was updated. The May 2019 manual included new cautionary information on washing the vehicle, which had not been included in previous versions of the manual.
What is more, it was published in the updated manual that corrosive damage was not covered by the warranty. It also recommended rinsing any road salt off the underside of the vehicle, wheel wells, and brakes. Following this, it stated that the vehicle owner should go on a short drive in order to dry the brakes, ensuring that the brakes were used multiple times. 
Other newly added instructions recommended removing any corrosive substances like bird droppings, tree resin, tar spots, dead insects, or other substances in order to prevent damage to the paintwork. 
What is interesting about the updated vehicle manual is that it isn't particularly something that is read from cover to cover but usually is just dipped into when trying to troubleshoot a problem. So, in terms of caring for the vehicle, it is unlikely that the clauses about the recommendations for rinsing the car would be read prior to seeing problems with something like rust or corrosion on the vehicle.  
For car owners living in cold climates where road salt is regularly used, this became quite a concern. After all, you want to be able to keep your car looking and functioning well over a long period of time with as little wear and tear as possible. 
Is There Any Basis For The Rust Claims?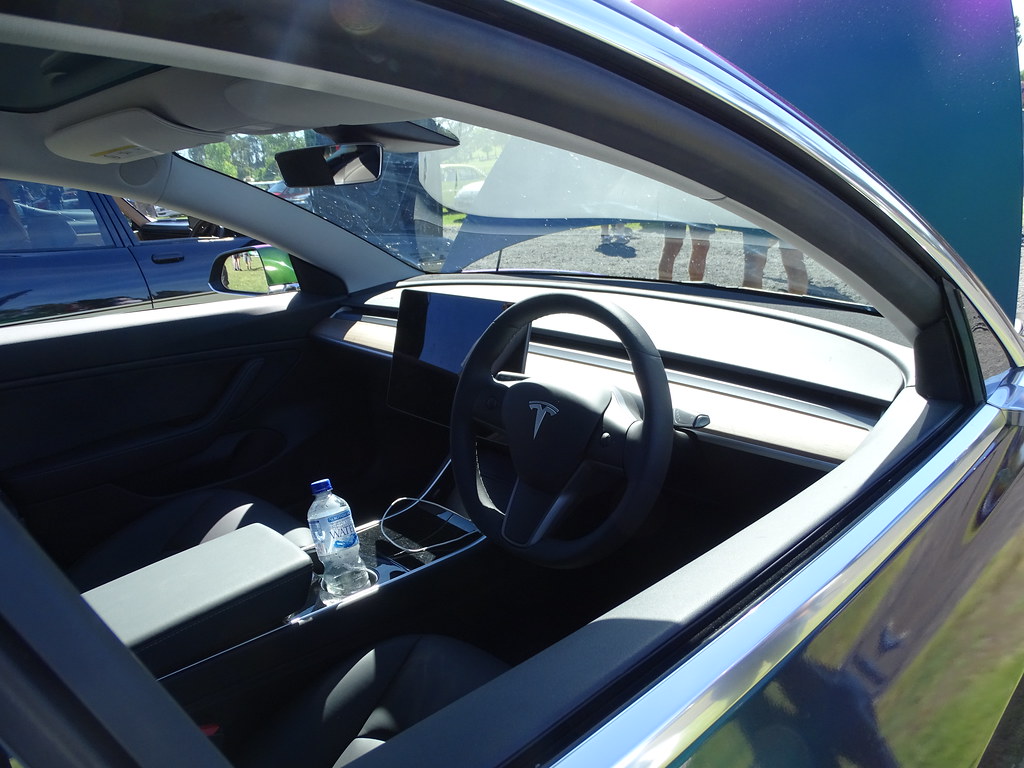 One of the factors that have been discussed that may contribute to rust is the aluminum and steel combination. The central frame and doors are aluminum, whereas the fenders are steel. One of the theories for galvanic corrosion has been that it occurs when dissimilar metals come into contact with salty water. 
It has also been suggested that the protective cowlings which are made from plastic and cover the underside of the Model 3 could potentially trap water and salt and other debris. Again, this would be more of a concern for car owners living in cold climates where roads are regularly salted. 
Does Rust Seem To Be Affecting Other Models?
Unfortunately, these claims do not seem to be limited to Model 3s, with a range of claims of rust also affecting Model Y. One such claim was on a forum in 2020 that clearly shows rust on the rear hatch. Some claimed it could be metal dust that got trapped under the seal during production and was now rusting on the surface of the paint. Others said it could be poor paintwork. 
Like the Model 3, this was not an isolated report with automotive experts Munro & Associates claiming the Model Y suffers the same paint issues as the Model 3. Chicago Auto Pros, a car detailing shop, has also said that they have seen a number of Model Y vehicles with paint problems. 
What Are The Solutions?
So, what can be done? Some Tesla car owners have stated they decided to just rustproof their cars to try to protect the paint and reduce the risk of rust. Some others have suggested removing the protective cowling covers in order to get full access to clean the area. Another car owner stated that he had had his vehicle wrapped in transparent 8 mils plastic wrap. 
Automatic car washes which use brushes have also been stated by one car owner as something to be avoided as they could potentially damage the paint. One of the reasons for this was apparently that if grit got onto the brushes it could act like sandpaper on the paintwork.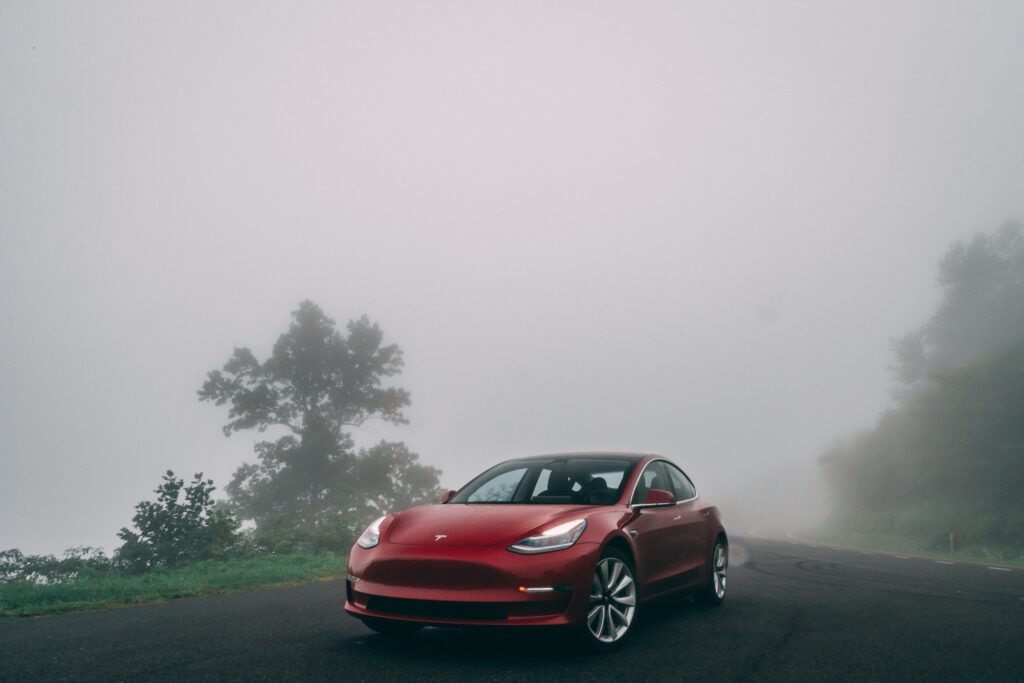 While the majority of Tesla car owners do not seem to have any problems with rust, there are a number of people who have reported rust and corrosion problems. While car enthusiasts have weighed in on what reasons they feel could contribute to the rust, there aren't really any definitive answers.
If you are one of the unlucky ones, then there are some options to limit the risk and damage of rust. The problem seems to only affect a small number of the vehicles so the chances of you being unlucky are still small. Nonetheless, it is something to bear in mind if you are thinking about buying a Model 3 car.