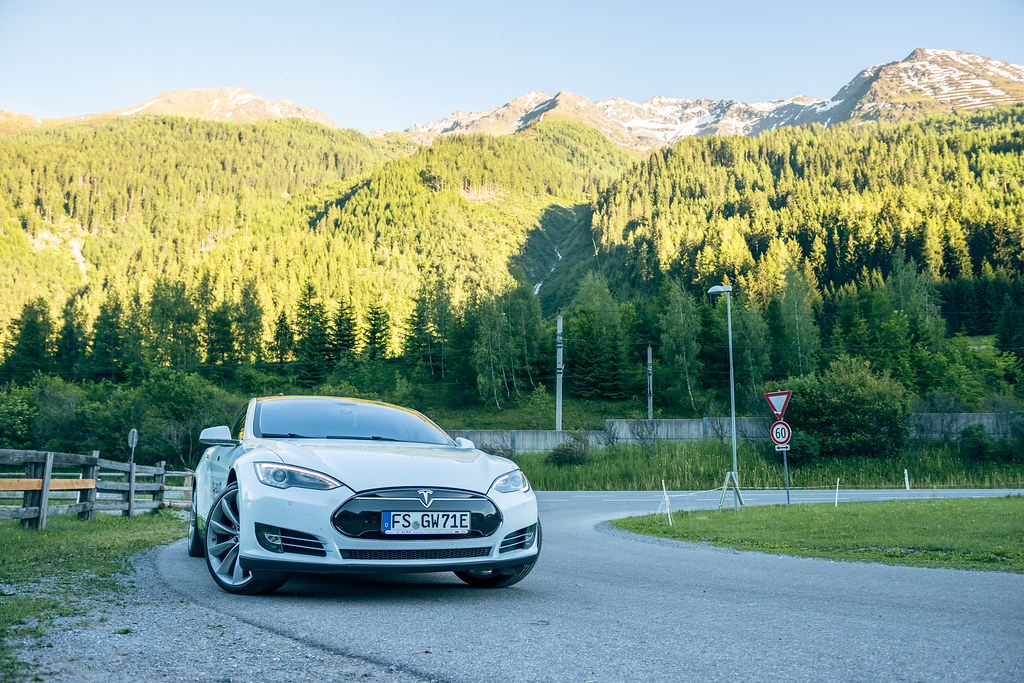 Photo by Jakob Härter licensed under CC BY-SA 2.0. Rechargd.com is reader supported. We may collect a share of sales or other compensation from the links on this page. As an Amazon Associate, we earn from qualifying purchases.
I write about electric cars and technology for a living, so I can definitely see the benefits of a Tesla. However, there are a lot of different factors to consider when buying one. 
Although the initial costs of a Tesla can be more than an ICE, there are plenty of benefits to cushion the blow. No car is perfect though and things like higher insurance rates and having to get used to charging your vehicle might sway your decision. 
How Much Do Teslas Cost?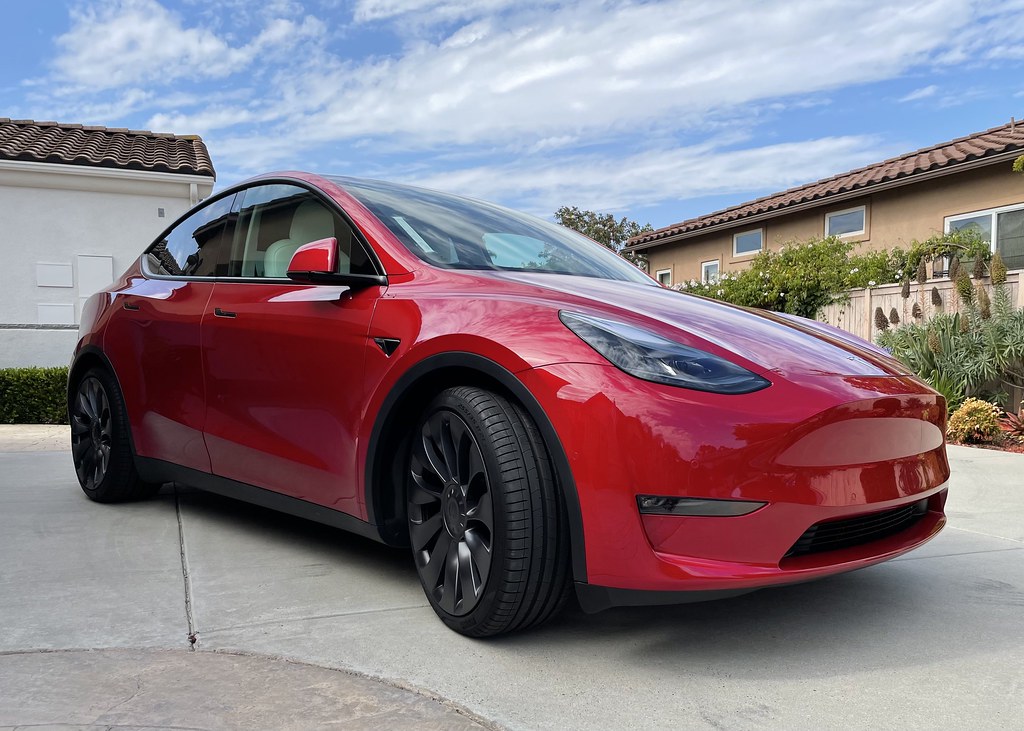 This is actually not a straightforward question to answer since all the different models vary, as do the varying trim levels.
Model 3 Cost
If we take the Rear-Wheel Drive trim Model 3 without including any upgrades, taxes, or other fees, prices start at $46,990.
The Long Range Model 3 starts from $55,990 but potentially could reach around $72,490. The Performance version starts at $62,990 up to around $77,990 with additional add-ons. 
Model Y Cost
The Tesla Model Y, which is currently the newest Tesla electric vehicle begins at $62,990 for the dual-motor Long Range version and can go up to $83,990 with additional features. The Performance trim starts at $67,990. 
Model S Cost
Going further up the scale, the Model S begins at an MSRP of $99,990 while the Dual Motor Model S with added features like red paint, cream interior, and FSD capabilities starts at $120,990. At the top end of the Model S is the Plaid trim which starts with an MSRP of $135,990.  
Model X Cost
Tesla's most expensive model is the Model X, which comes in two trims, the dual-motor Model X, which starts at $114,990, and the Plaid version which starts at $138,990. 
The full self-driving feature will also set you back $12,000. 
What Is The Cost Of Fuel Compared To An ICE Vehicle?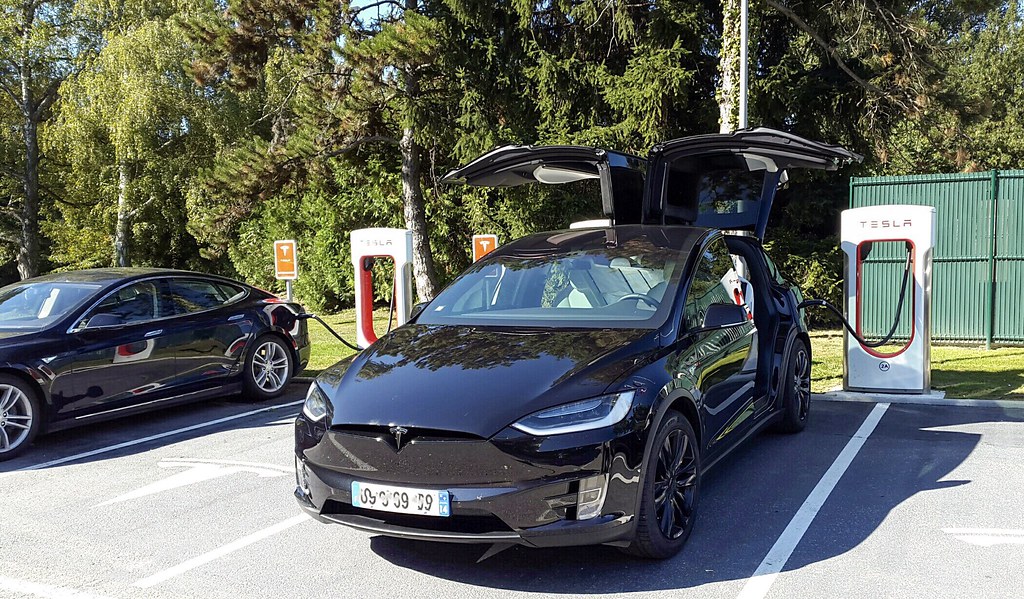 With gas and diesel prices sky-rocketing in some parts of the world, unfortunately, there are plenty of people feeling the pinch. Electric vehicles, on the other hand, are not experiencing any such fuel problems and if anything will see charging prices go down with wider adoption. 
If you take a Toyota Camry which gets on average 32 MPG, and gas prices are currently sitting around $5 per gallon, and say it travels 15,000 miles per year, your fuel costs would be $2,343.
However, if you charge your Tesla Model S at home it would cost approximately $0.037 per mile then the year total would be $555 to drive the same distance. 
However, one of the things to take into account would be the costs to install a charging station in your home which could set you back about $1,200. While it will save you money on fuel in the long run, you would need to factor in the initial cost. 
What Are the Environmental Benefits of Owning a Tesla?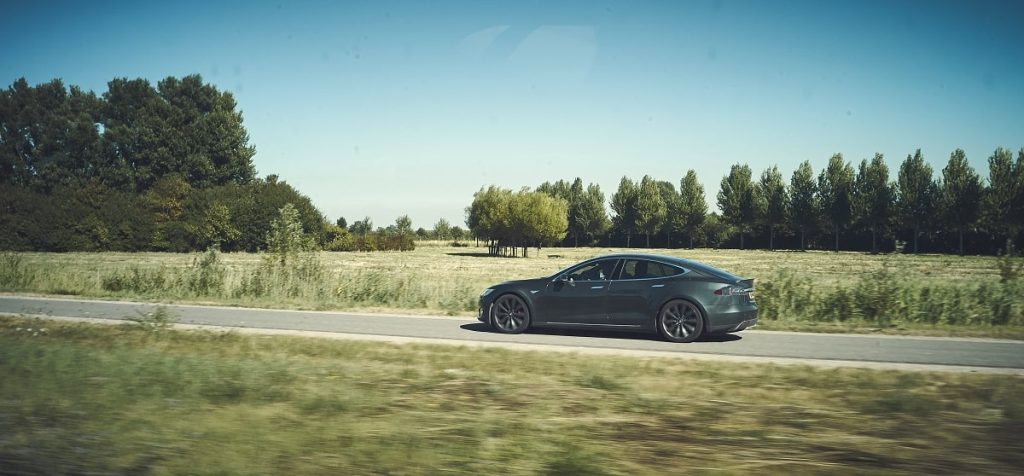 With a push from governments to tackle carbon emissions one of the key considerations is cleaner transport and it is likely electric vehicles will play an important role in this initiative. However, there does seem to be a lot of conflicting information about the greenness of electric vehicles. According to EDF Energy, one electric vehicle on the road for the year saves 1.5 million grams of CO2 on average, the equivalent of four return flights from the UK to Spain. 
Are Tesla Maintenance Costs High?
It is true that replacing a Tesla battery, which has a lifespan of about eight years or 150,000 miles for maximum capacity, after which the range is reduced, is expensive. On average it costs $12,000-16,000 to replace; however, it is likely that this cost will come down in the future when electric vehicles are more widely adopted. On the flip side, you do not have all the components of an ICE vehicle so maintaining the vehicle is generally cheaper. 
A study by the US Department of Energy concluded that electric vehicles cost 6.1 cents per mile to maintain compared to ICE vehicles, which were found to cost 10.1 cents per mile on average. 
Tesla Vehicles Retain Their Value Better Than ICE Vehicles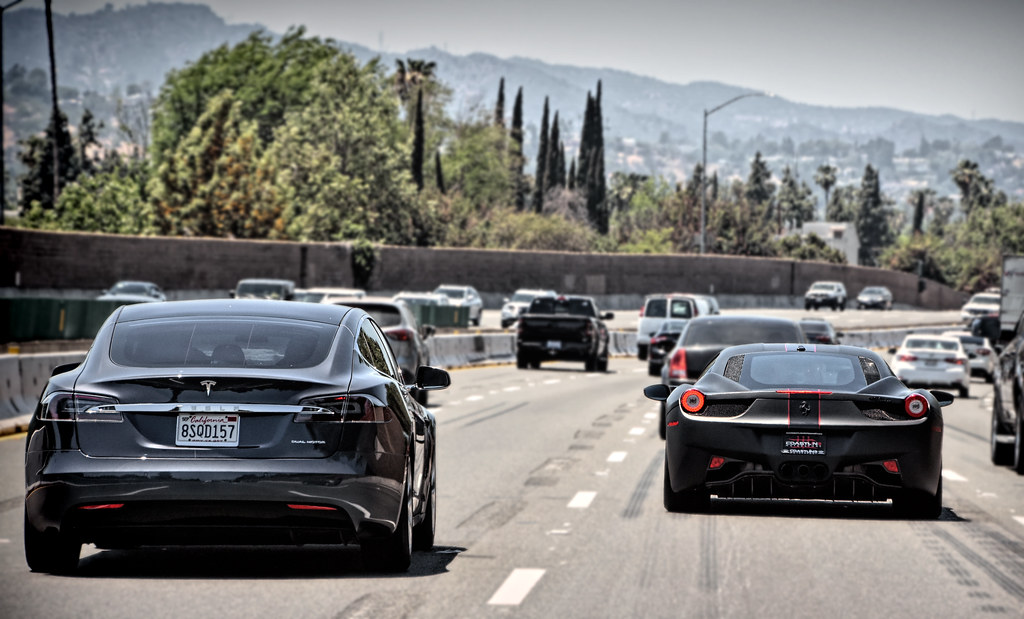 Electric vehicles have been found to retain their retail value better than ICE vehicles. According to Tesla Motors, the Model 3 retains 64.3% of its retail value after three years compared to ICE vehicles which on average retain 51% of their retail value after three years. When you cost in fewer maintenance costs too, you can see there is an argument for Tesla vehicles over ICE ones. 
What Are the Perks of Owning a Tesla?
Infrastructure is still very much being built out but there are already a number of cities adopting policies to support electric vehicles, such as dedicated parking spots equipped with electric vehicle chargers and access to restricted parking zones. Some cities are also providing free or discounted parking for electric vehicles in garages. 
Depending on where you are located, you could already have a network of Supercharger stations near you. Tesla has over 30,000 Superchargers, as well as, many Destination chargers. 
The driving experience is another big perk for Tesla vehicles. Noise pollution is thought to increase anxiety, depression, but also heart disease, and strokes. Tesla vehicles, on the other hand, have a much quieter cabin, which is thought to promote health and wellbeing benefits. 
Tesla's Technology Is Impressive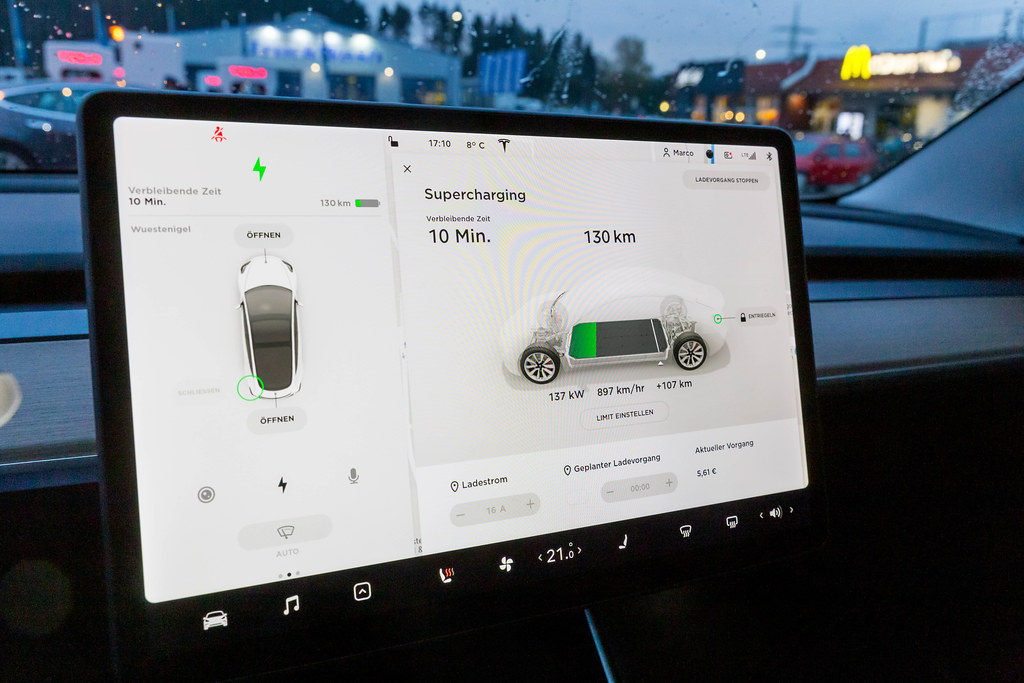 Tesla definitely pushes the boat out when it comes to technology and is always looking to innovate. From sensors and cameras to make driving on roads safer, to the full self-driving feature which is looking to move towards fully autonomous driving, there are plenty of capabilities and features for the tech-savvy driver. 
These are the technologies of the future and it can be exciting to be a part of the grand plan. According to McKinsey, the public is expected to see a benefit of $800 billion a year in 2030 because of the new technologies being built into cars which will improve overall traffic management, make driving more cost-effective, and increase safety.  
However, it should be noted that as with lots of new technologies there can be hiccups and Tesla has had to recall vehicles and patch-up updates. In May of this year, Tesla recalled 130,000 vehicles to fix touchscreen issues, which were caused by an overheating CPU. 
What Are the Cons of Owning a Tesla Car?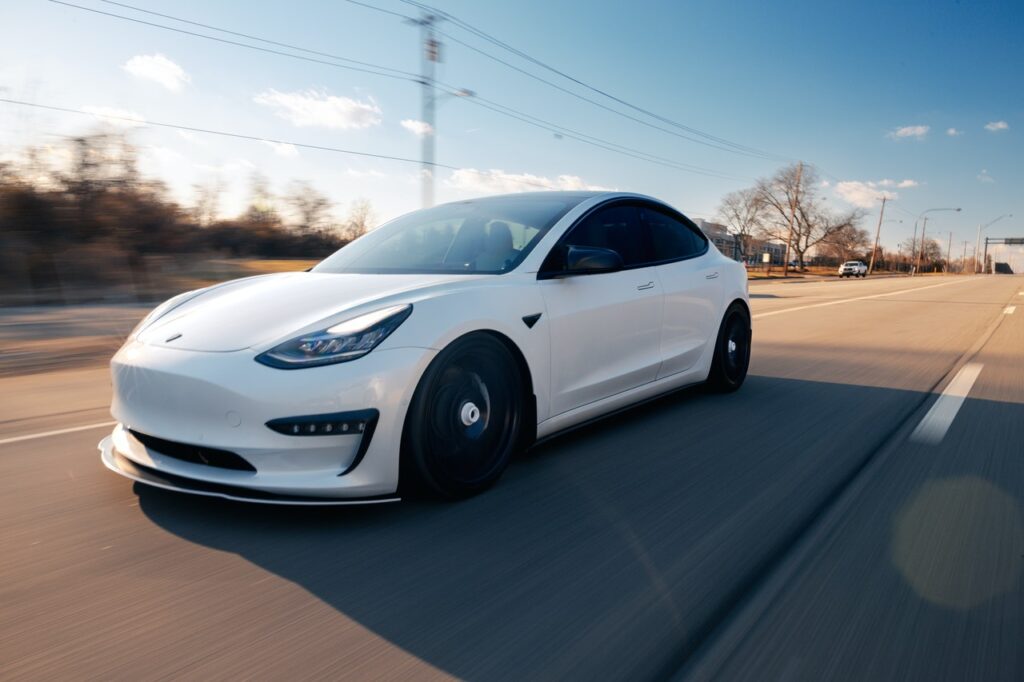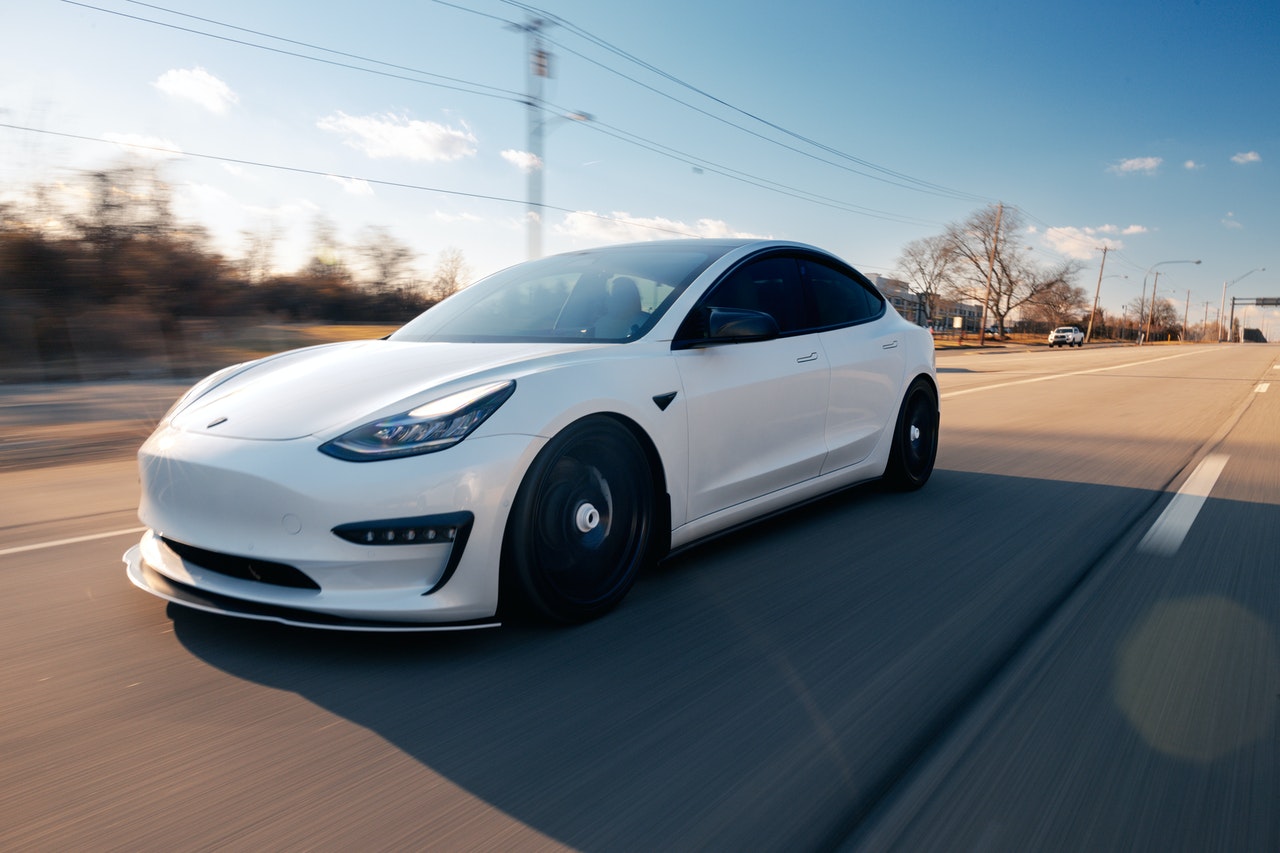 While there clearly are benefits of owning a Tesla car, there are definitely some downsides. If you aren't used to owning an electric vehicle then you will need to get used to charging it. This involves some planning to make sure you have sufficient battery power to get you to your destination or next charging station. Also, depending on where you live there may not be such a full charging network. 
While there used to be a federal tax credit of $7,500 for Tesla, this was phased out on January 1, 2020. Tax credits offered by the state you live in vary from nothing to $2,500, and some states have limits on which of Tesla's models they offer the incentives for. 
Insurance can also be a con, although obviously the cost of insuring your vehicle will vary depending on your state, model, and personal driving history.
However, typically insurance rates have been higher for Tesla vehicles compared to other vehicles. Some insurance companies also class Tesla vehicles as luxury, which will attract high premiums too. 
Ultimately, deciding if a Tesla is worth it is a personal decision that factors in all the things you consider to be important and weighs all the information up. Doing your research and talking to other Tesla owners can be a vital step in deciding if a Tesla car is for you.