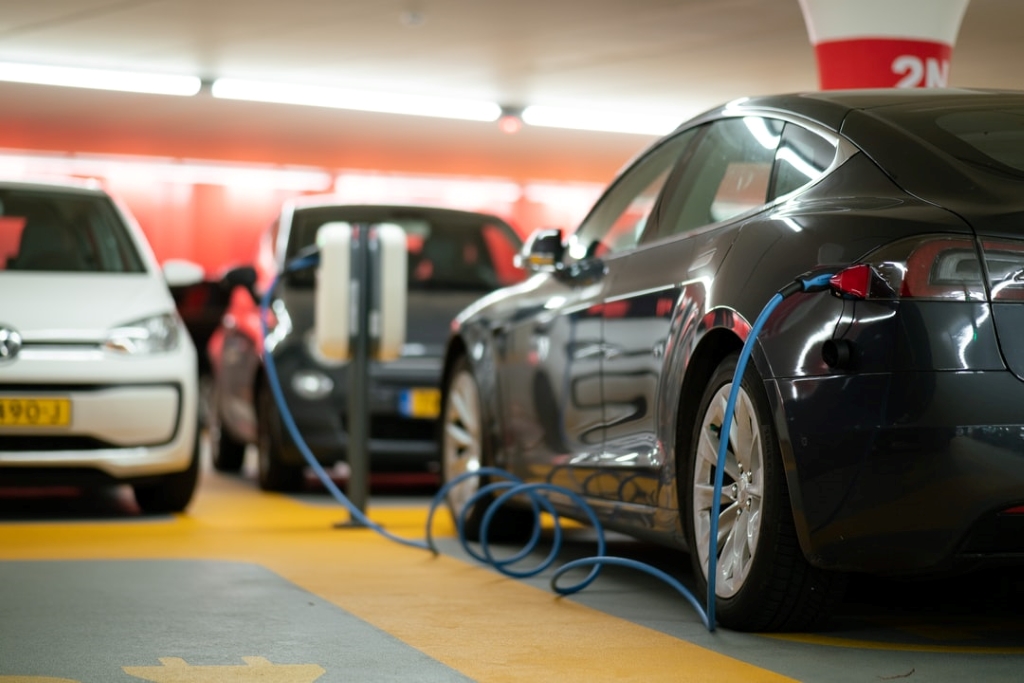 Rechargd.com is reader supported. We may collect a share of sales or other compensation from the links on this page. As an Amazon Associate, we earn from qualifying purchases.
I can see why many people think that Tesla is the only electric car manufacturer around today since other electric car manufacturers don't attract as much attention. So, who are the other players, and can they compete with Tesla? 
Tesla is indeed the market leader when it comes to electric vehicles by a long shot. However, we are seeing most other car manufacturers enter the electric car market and their share is increasing. 
So, Was Tesla the First Electric Car Manufacturer?
When Tesla launched its first model in 2008, the Roadster, there were practically no electric cars on the market. However, that is not to say they invented electric cars, they didn't. The first mass-produced, purpose-built electric car was the EV1, released in 1996 by General Motors.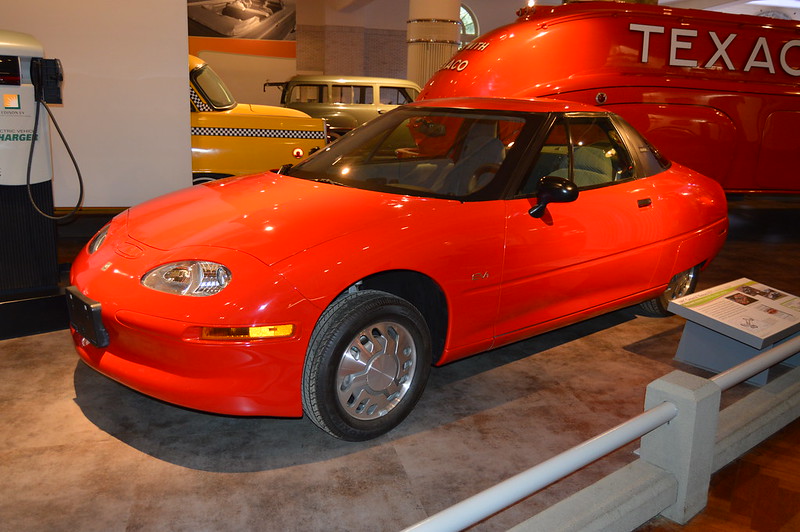 However, the car only remained in production from 1996 to 1999 and was never available to buy outright, instead customers could lease the car for $399 per month over the period of three years. It is believed that 1100 EV1 cars were produced. 
Even though this was the first tasting of a modern electric vehicle, many others have been experimenting with electric cars since the late 19th century. One of the most notable was the with Thomas Edison and Henry Ford, who happened to be close friends and joined together to explore options to make low-cost electric cars.
What Changed When Tesla Brought Out the Roadster?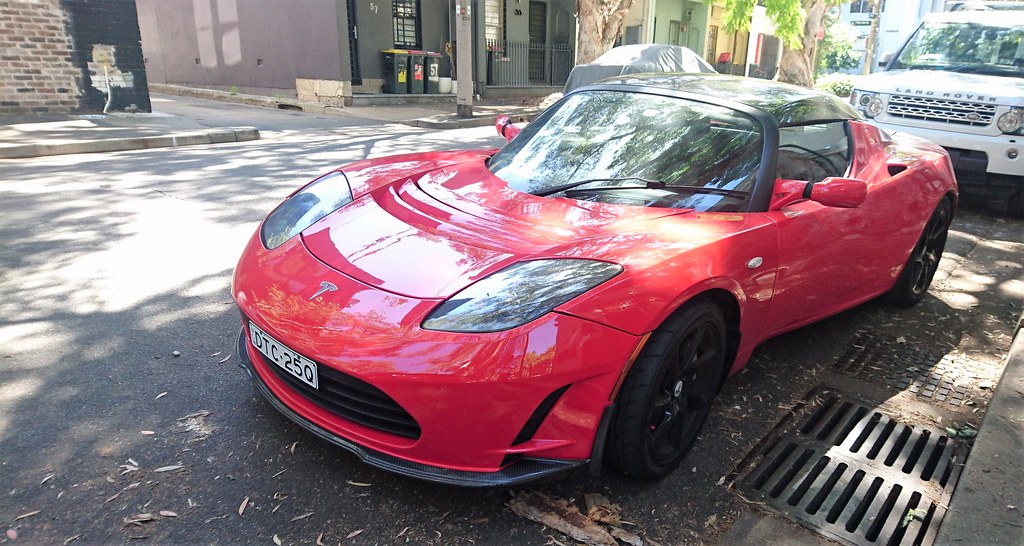 The Tesla Roadster, which was in production from 2008 to 2012 was a battery electric vehicle sports car, based on the Lotus Elise chassis. It was the first highway legal serial production all-electric car with lithium-ion battery cells, the first to travel over 200 miles (320 kilometers) per charge. Around 2,450 Roadsters were sold until its supply of Lotus gliders ran out and it stopped taking orders before stopping production.  
Although Tesla had made some impressive headway with the Roadster, it wasn't until the Model S debuted in 2012 that Tesla started making waves as the company that was taking electric cars to the next level. Even at that time, there wasn't a lot of competition and other electric cars on the market at the time were small and slow and didn't have much range. One journalist remarked at the time that electric cars at the time were selling like "stale cowpies." 
Was Tesla a Market Leader in 2020?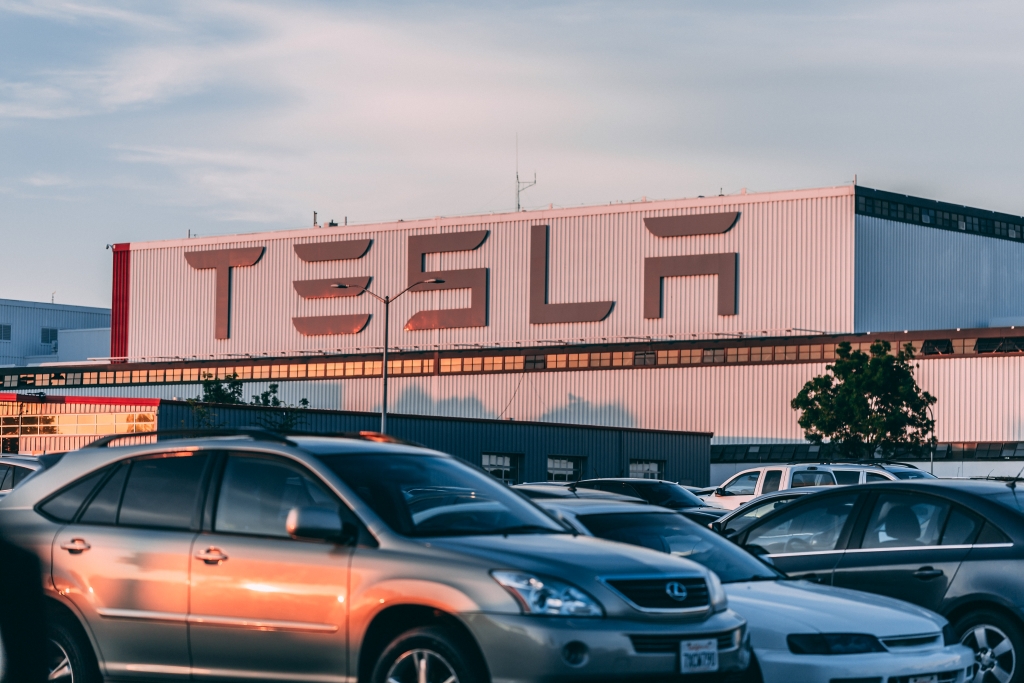 With the birth of the Tesla Model S came a new standard for electric cars and since then Tesla has firmly embedded itself as the market leader. According to data from Experian, Tesla accounted for 79% of EV registrations in 2020 with 200,561 of its battery-electric vehicles registered. 
The top 5 electric cars by sales in the United States in 2020 were the Tesla Model 3 with 95,135 sales, Tesla Model Y with 71,344, Chevrolet Bolt EV with 19,664, Tesla Model X with 19,664, and the Tesla Model S came in fifth with 14,430 sales. Other manufacturers that made the top 10 were Nissan, Audi, Porsche, Hyundai, and Kia. 
Even though electric vehicle sales were up by 11% in 2020, they still only accounted for 1.8% of the US automotive market.  
Was Tesla a Market Leader in 2021?
If we look at the data, Tesla was still far in the lead in 2021 when it came to electric cars. However, things have started to shift slightly. In terms of electric vehicle market share in the United States, Tesla still holds 69.95% but two other things have happened: other manufacturers are making up more of a share, and there are more manufacturers generally. 
Nissan took up second place with a share, albeit distant, with 8.51%, Chevrolet had 7.15%, Ford with 2.31%, and fifth place was Volkswagen with 2.19%. 
Will Tesla Remain the Market Leader in the Future?
It will take a number of years before Tesla has any real competition, and with gas prices surging it is likely Tesla will see strong continued growth in orders. The company is expanding production at Fremont factory and starting production at Gigafactory in Texas.
Adoption rates for electric cars still have some way to go but governments around the world calling for cleaner transport, electric cars are the way to go.
In Q1 2022, Tesla sold over 310,000 electric cars, which is 68% more than compared to the respective quarter last year.  Tesla still has a way to go though, since there are 272.4 million privately owned vehicles in the US. 
What Are Other Car Manufacturers Doing to Expand Into the Electric Vehicle Market?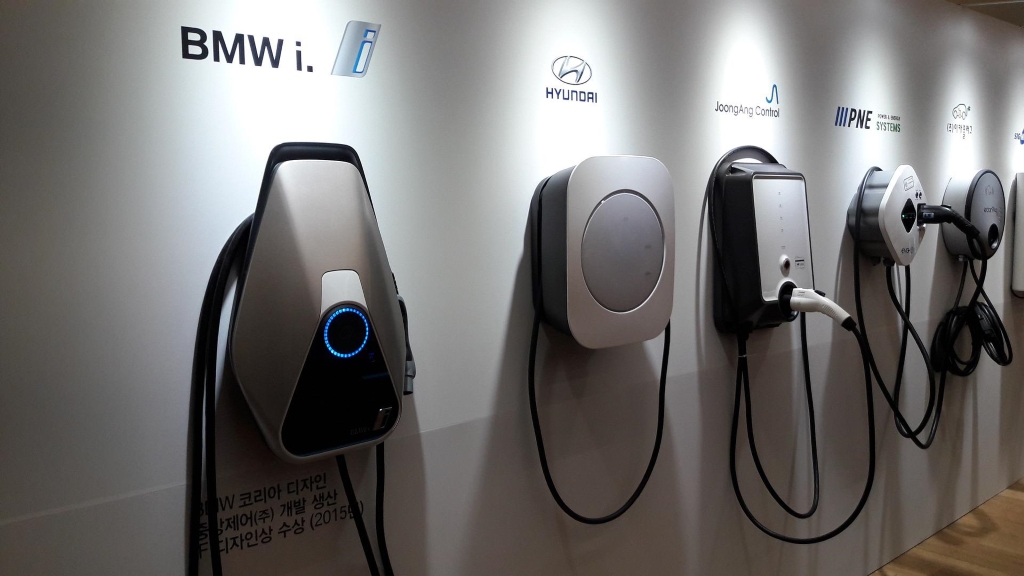 Volkswagen has ramped up its electric vehicle efforts with several European battery plants as well as major investments in charging stations. Ford's first electric vehicle, the Mustang Mach-E crossover is also biting into the electric market share. 
However, according to Sandy Muro, a manufacturing expert, the closest thing to an electric car taking on Tesla is the Mach-E, but, and there is a big but, right now he doesn't believe that Tesla has any serious competitors. He also noted that it will be Chinese carmakers like Nio, Geely, XPeng, and BJEV, that pose the greater threat to Tesla. 
Is NIO Tesla's Biggest Competitor?
NIO, the Shanghai-based automotive startup, manufactures premium electric cars for the international market. Last year, NIO delivered 91,429 electric vehicles, an increase of 44.3% year-over-year, and is currently thought to be Tesla's biggest Chinese competitor. NIO vehicles appeal to the luxury market, similar to Tesla. The EC6 SUV and the company's upcoming ET7 sedan retail for around $60,000.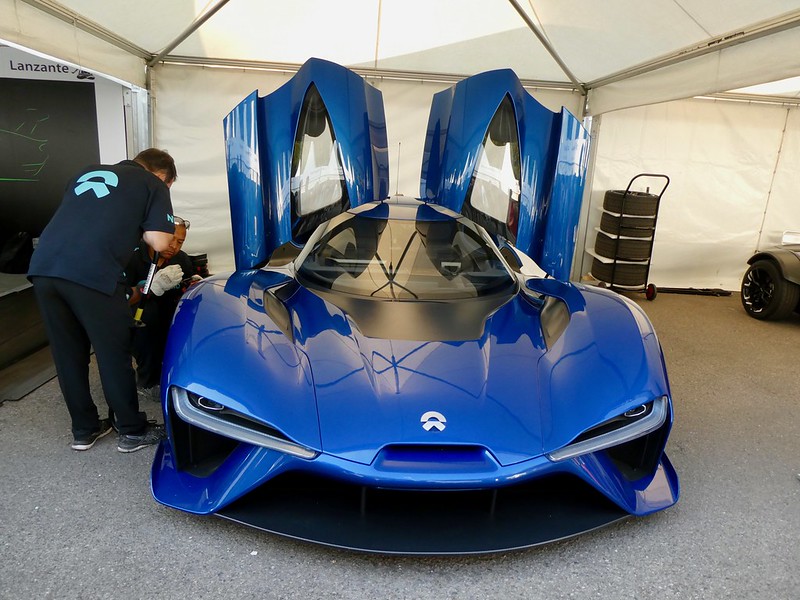 However, the company has suffered some setbacks. The company did have a program involving a fleet of vehicles that would bring chargers to parked Nio vehicles, however, they faced a major recall after some cars caught fire! This resulted in $5 billion in losses during the company's first four years. The company still has yet to profit. 
XPeng has launched two electric vehicles, the G3 SUV in 2018 and the P7 sedan in 2019. The P7 has been compared to the Tesla Model 3, whereas the G3 is similar to the Tesla Model Y. When the company went public in 2021 on the New York Stock Exchange it raised $1.5 billion. Xpeng operates in China although has started deliveries to Norway too.
How Do We Know the Competition Is Growing?
Americans bought 18 different EV models in the first quarter of 2021 compared to 32 different models in the first quarter of 2022. It has been predicted that there will be over 50 EV models for sale by the end of this year. Electric car sales now account for 9% of the global car market, compared to just 2.5% in 2019. 
The Age of the Electric Pick-up Truck Is Coming
Up until now, the electric vehicle market has mainly been focused on cars, from sedans to micro-cars for zipping around the city. However, we are seeing an increase in the number of electric pick-up trucks. This could be a game-changer for the electric vehicle market, tapping into a whole new segment of the population. 
The Tesla Cybertruck has seen numerous delays but we expect it to go to production sometime in 2023. Other car manufacturers are following suit though and may just put the pressure on Tesla. Ford is getting close to the production of its F-150 Lighting electric truck, while the GMC Hummer EV truck and Rivian R1T pickup are already in production. 
While it is clear Tesla is far ahead in the electric vehicle market, there are hints that that could change in the future. The electric car market now makes up 9% of the overall car market and we are seeing more manufacturers enter the market and more models taking a larger share of the EV market. Certainly for now though, Tesla is the undisputed king of electric vehicles.