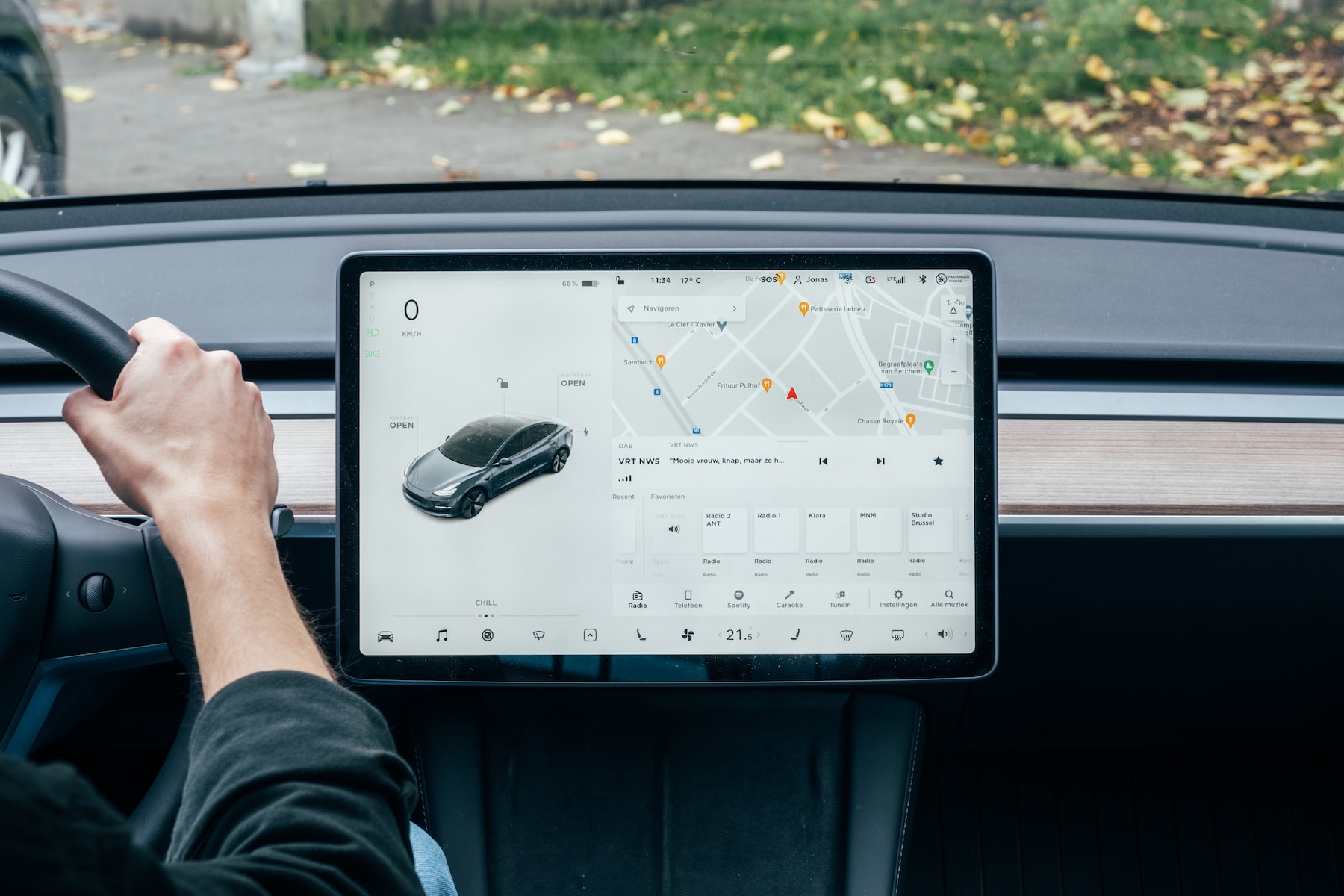 Rechargd.com is reader supported. We may collect a share of sales or other compensation from the links on this page. As an Amazon Associate, we earn from qualifying purchases.
As an electric vehicle (EV) enthusiast, I've had my fair share of experience with these fantastic machines, and I'm here to share my knowledge with you. In this comprehensive guide, we'll explore various factors that affect the range of a Tesla, and hopefully, by the end, you'll have a better understanding of just how many hours a Tesla can run while driving in town.
In-town driving time for a Tesla varies based on the model and driving factors. On average, a Tesla can run for 13-20 hours while driving at 20 mph. Optimizing battery management, practicing efficient driving habits, and leveraging charging infrastructure can help maximize the range, providing a convenient and enjoyable in-town driving experience.
What Factors Influence the Range of a Tesla?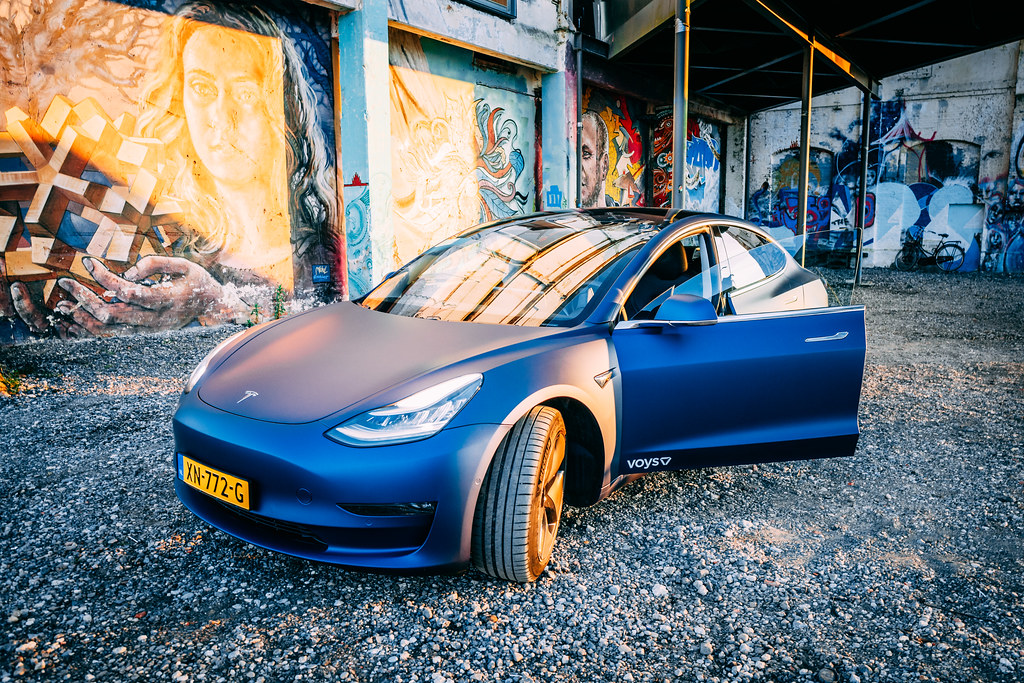 To begin with, it's important to understand that the range of a Tesla, like any other electric vehicle, depends on several factors. These factors include the model, battery size, driving conditions, and individual driving habits. Let's take a closer look at each of these factors.
Which Tesla Model Are You Driving?
Different Tesla models come with different battery sizes and capabilities, which directly impact their driving range. For example, the Tesla Model S Long Range boasts a more extended driving range compared to the Tesla Model 3 Standard Range Plus. Here's a quick overview of the estimated in-town driving ranges for some popular Tesla models (based on EPA estimates):
Tesla Model 3 Standard Range Plus: 267 miles
Tesla Model 3 Long Range: 358 miles
Tesla Model S Long Range: 412 miles
Tesla Model Y Long Range: 330 miles
Tesla Model X Long Range: 360 miles
Keep in mind that these are approximate values, and your actual range may vary based on other factors we'll discuss below.
How Does Battery Size Affect Range?
The battery size plays a crucial role in determining the range of an electric vehicle. In the case of Tesla, the cars are equipped with high-capacity lithium-ion battery packs, which are designed to provide maximum efficiency and performance. Larger battery packs store more energy and consequently offer a longer driving range.
To illustrate, the Tesla Model S Long Range comes with a 100 kWh battery pack, while the Model 3 Standard Range Plus is equipped with a 54 kWh battery. As a result, the Model S Long Range can cover more miles on a single charge compared to the Model 3 Standard Range Plus.
What About Driving Conditions?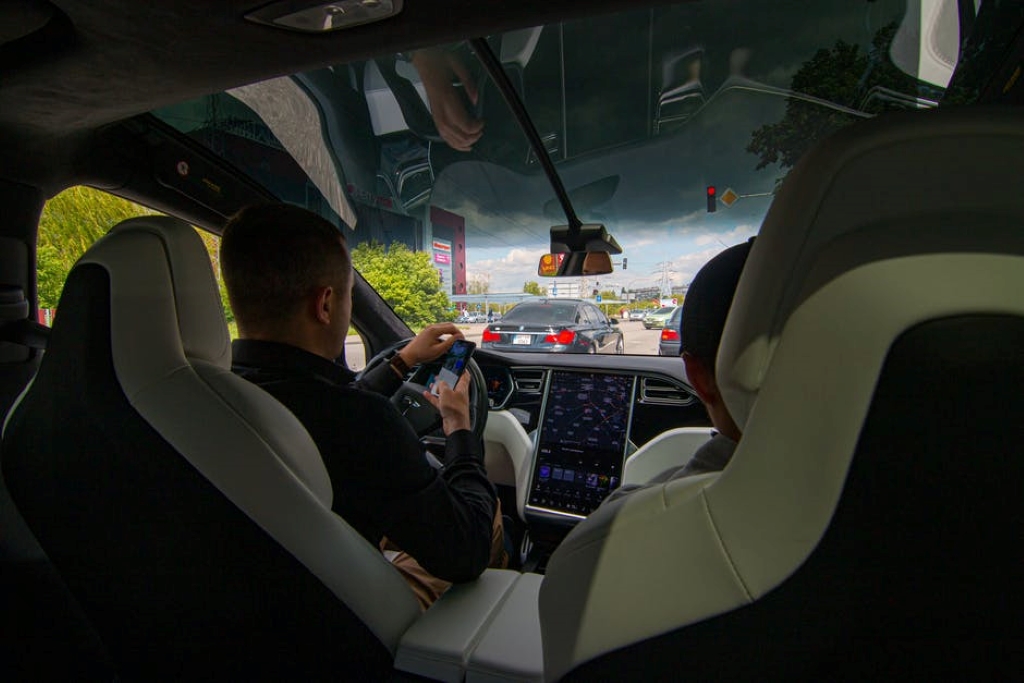 Driving conditions can significantly impact the range of your Tesla. Factors such as temperature, road conditions, and elevation changes can all influence how far your car can go on a single charge.
For instance, colder temperatures can reduce the efficiency of your battery, leading to a decrease in range. Similarly, driving on hilly terrain or poorly maintained roads can also cause your car to consume more energy, ultimately affecting its range.
How Do Driving Habits Affect Range?
Last but not least, your individual driving habits play a significant role in determining your Tesla's range. Aggressive driving, frequent acceleration, and excessive use of air conditioning can all drain your battery faster than anticipated.
In my experience, adopting a more conservative driving style can help extend your range considerably. This includes maintaining a steady speed, avoiding sudden acceleration or braking, and using regenerative braking to recover energy when possible.
How Can You Maximize Your Tesla's Range?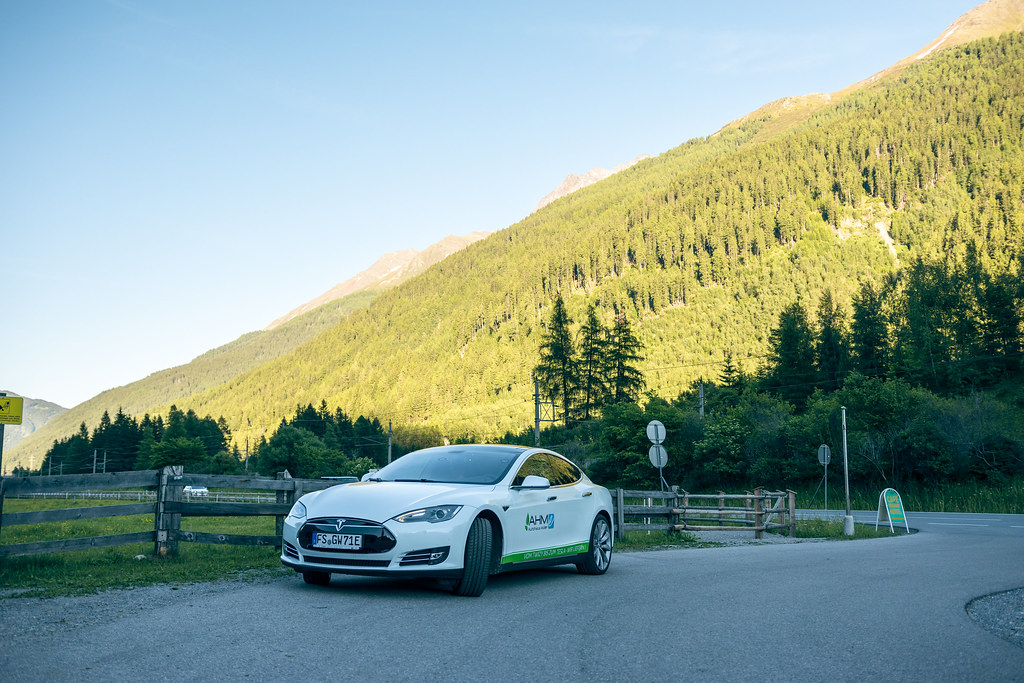 Now that we've covered the factors that influence your Tesla's range, let's explore some practical tips to help you get the most out of your car's battery life.
How Can You Optimize Your Battery Management?
Proper battery management can go a long way in helping you maximize your Tesla's range. Here are some suggestions:
Precondition your battery: Preconditioning your battery before starting a trip, especially in colder temperatures, can improve its efficiency and overall range. Tesla vehicles allow you to precondition the battery using the mobile app or the car's touchscreen.
Avoid overcharging: Although Tesla's battery management system prevents overcharging, it's still a good idea to charge your battery to around 80-90% for everyday use. Reserve a 100% charge for longer trips when you need the maximum range.
Use scheduled charging: By scheduling your charging sessions during off-peak hours, you can take advantage of lower electricity rates and reduce the strain on your battery.
Minimize idle time: Leaving your Tesla parked for extended periods with a high state of charge can impact the battery's health. If possible, avoid leaving your car parked with a charge level above 90% for long durations.
What Are Some Efficient Driving Tips?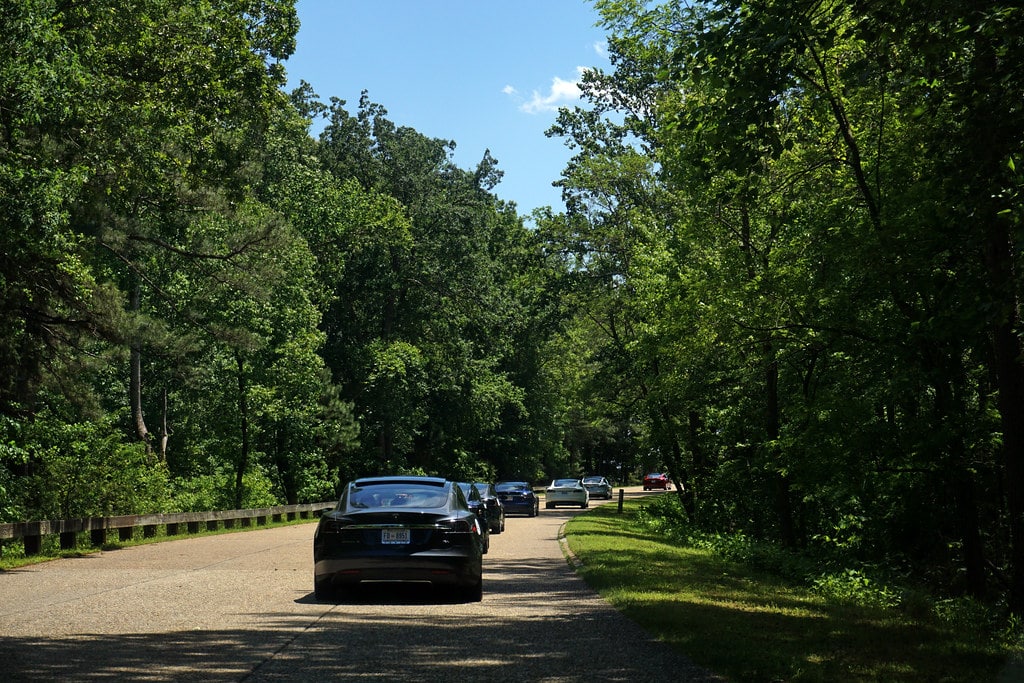 Adopting efficient driving habits can help you conserve battery power and extend your Tesla's range. Consider the following tips:
Maintain a steady speed: Driving at a constant, moderate speed can help maximize your range. Use cruise control when possible to maintain a consistent speed.
Anticipate stops: Pay attention to traffic ahead and anticipate stops. This will allow you to gradually decelerate and make the most of regenerative braking.
Minimize the use of air conditioning: Using the air conditioning system consumes energy. To conserve power, consider using the vent or opening windows for cooling when feasible.
Limit the use of accessories: Using accessories such as heated seats, sound systems, and other electronic devices can consume additional energy. Limit their use when possible to extend your range.
What Can You Expect When Driving In-Town?
In-town driving generally involves more frequent stops and starts due to traffic signals and congested roads. As a result, you may find that your Tesla's range is slightly lower than its EPA-estimated range, which is based on a mix of city and highway driving.
However, thanks to regenerative braking, your Tesla can recover some energy during in-town driving. This process converts the car's kinetic energy back into electrical energy while decelerating, thus helping to maintain the battery charge.
So, how many hours can a Tesla run while driving in town? To answer this question, let's consider a few scenarios based on the average city speed of 20 mph:
Tesla Model 3 Standard Range Plus: 267 miles / 20 mph = approximately 13.35 hours
Tesla Model 3 Long Range: 358 miles / 20 mph = approximately 17.9 hours
Tesla Model S Long Range: 412 miles / 20 mph = approximately 20.6 hours
Tesla Model Y Long Range: 330 miles / 20 mph = approximately 16.5 hours
Tesla Model X Long Range: 360 miles / 20 mph = approximately 18 hours
Keep in mind that these calculations are rough estimates and that actual driving times may vary depending on the factors we discussed earlier. To get the most accurate information about your specific Tesla model's range, consult your vehicle's owner's manual or the Tesla website.
Can Charging Infrastructure Impact Your In-Town Driving Experience?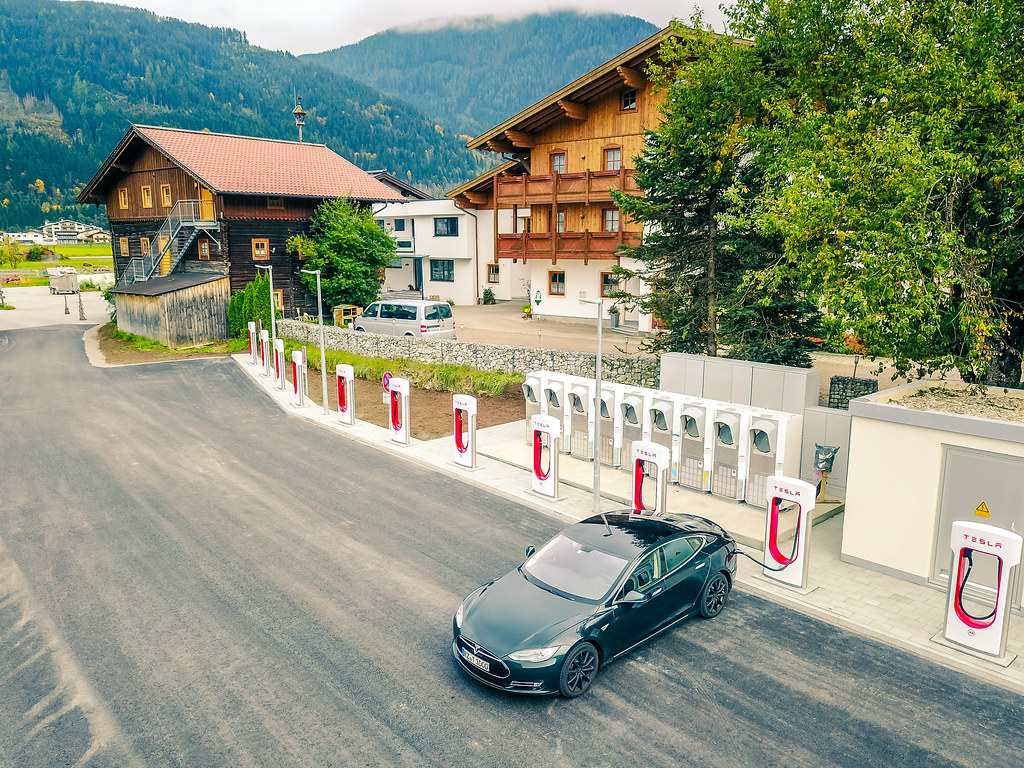 Although we've primarily focused on range and driving habits, it's essential to consider the availability of charging infrastructure when driving in town. The convenience of charging stations can significantly impact your overall driving experience and help you maximize your Tesla's range.
How Can You Locate Charging Stations?
Tesla's expansive Supercharger network makes it relatively easy to find charging stations across the country. Additionally, many cities and towns have a growing number of public and private charging stations to support the increasing adoption of electric vehicles.
To locate nearby charging stations, you can use your Tesla's built-in navigation system, which provides real-time information on available chargers along your route. You can also use the Tesla mobile app or third-party apps such as PlugShare and ChargePoint to find charging stations in your area.
How Long Does It Take to Charge Your Tesla?
Charging times for your Tesla will depend on factors such as the charging station's power output, your battery's capacity, and the remaining charge in your battery. Here's a quick overview of the approximate charging times for various charging options:
Tesla Supercharger: These high-powered chargers can replenish up to 200 miles of range in about 15 minutes for most Tesla models. However, charging times may increase if multiple vehicles are using the same Supercharger station.
Level 2 public charging station: Level 2 chargers typically provide 20-30 miles of range per hour of charging. Charging at a public Level 2 station may take a few hours to fully charge your battery, depending on your Tesla model and the charger's power output.
Home charging: A Tesla Wall Connector or a standard 240-volt outlet can be used for home charging. Charging times will vary depending on the power supply, with a 240-volt outlet typically providing 25-35 miles of range per hour of charging, while a Tesla Wall Connector can charge at a higher rate, providing up to 44 miles of range per hour of charging for some Tesla models.
Charging Etiquette and Tips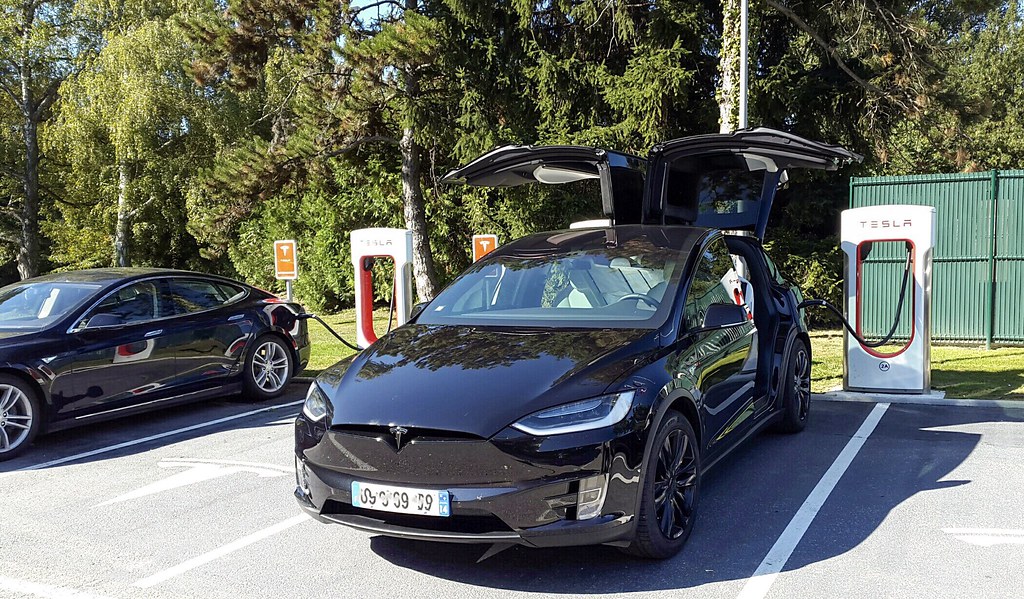 When using public charging stations or Tesla Superchargers, keep the following tips in mind:
Don't overstay your welcome: Once your vehicle is charged, promptly move it to a regular parking spot to free up the charging station for other users.
Keep it clean: Ensure the charging station area is clean and tidy after you've finished charging.
Be mindful of charging speeds: When using a Tesla Supercharger, be aware that sharing a station with another vehicle can sometimes result in reduced charging speeds. If possible, try to use a charger that isn't adjacent to an occupied one.
The Future of Tesla and In-Town Driving
With advancements in battery technology and a continued focus on expanding charging infrastructure, Tesla's in-town driving capabilities are bound to improve. As battery capacities increase and charging times decrease, you can expect to see even longer driving ranges and more efficient in-town driving experiences.
Furthermore, Tesla continues to invest in innovative technologies, such as improved regenerative braking systems and energy-efficient components, which could further enhance the in-town driving range and overall experience.
Owning and driving a Tesla in town can be a rewarding and enjoyable experience. By understanding the factors that influence your vehicle's range and adopting efficient driving habits, you can maximize your Tesla's potential and join the growing community of electric vehicle enthusiasts who are shaping the future of sustainable transportation.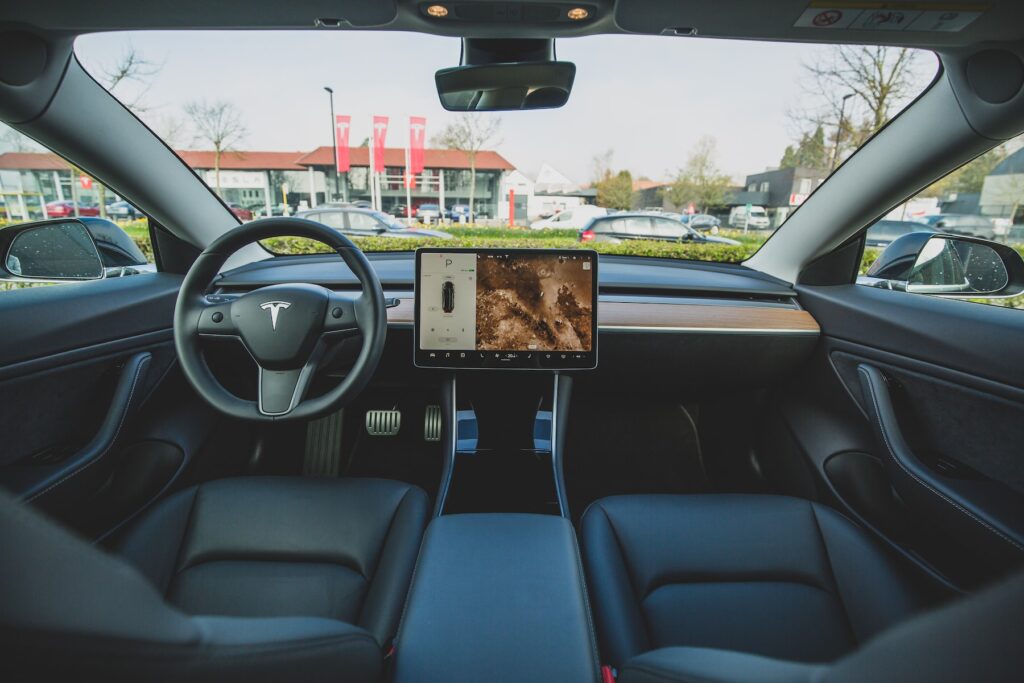 Conclusion
In summary, the number of hours a Tesla can run while driving in town depends on factors such as the model, battery size, driving conditions, and individual driving habits. By understanding these factors and adopting efficient driving practices, you can maximize your Tesla's range and enjoy the benefits of electric vehicle ownership.
Remember to always stay informed about your car's specific capabilities and limitations, and don't hesitate to reach out to fellow Tesla owners or the Tesla community for additional tips and advice.
References: